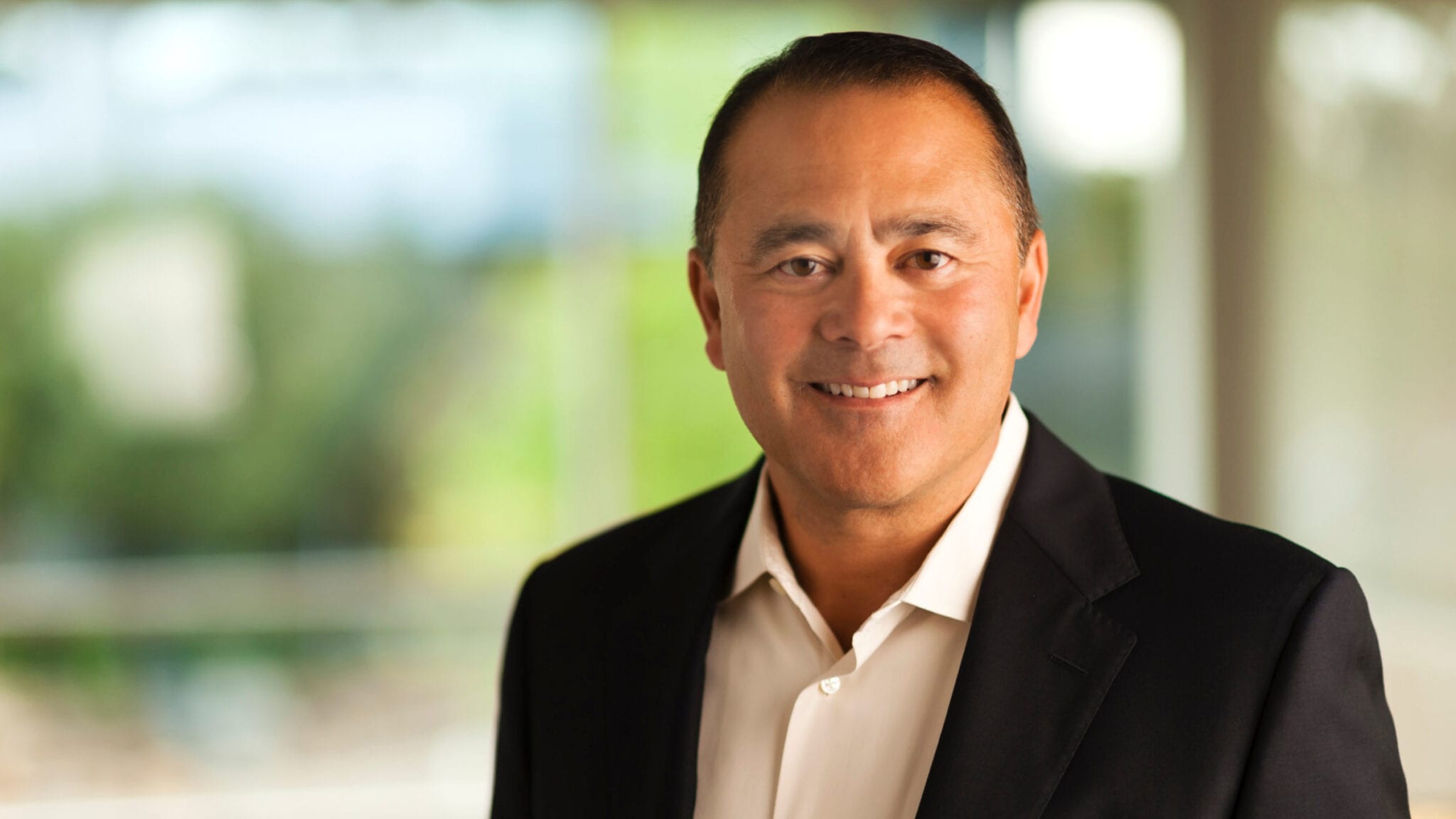 Michael Yang, ViaCyte CEO
CRISPR, Vi­a­Cyte beat Ver­tex to the clin­ic with di­a­betes cell ther­a­py that evades the im­mune sys­tem
The race to de­vel­op a cell ther­a­py for type 1 di­a­betes is heat­ing up, and the team at Vi­a­Cyte and CRISPR Ther­a­peu­tics ap­pears to have pulled ahead by a hair.
Vi­a­Cyte an­nounced Tues­day it's putting a new ther­a­py in the clin­ic de­rived from "off-the-shelf," gene-edit­ed, im­mune-eva­sive stem cells, the first time such a treat­ment will be test­ed in hu­mans. The move comes af­ter its clin­i­cal tri­al ap­pli­ca­tion was ac­cept­ed by Cana­di­an reg­u­la­tors, and pa­tient en­roll­ment is ex­pect­ed to start by the end of the year.
"This ap­proach builds on pre­vi­ous ac­com­plish­ments by both com­pa­nies and rep­re­sents a ma­jor step for­ward for the field as we strive to pro­vide a func­tion­al cure for this dev­as­tat­ing dis­ease," Vi­a­Cyte CEO Michael Yang said in a state­ment.
Both squads had test­ed T1D cell ther­a­pies in hu­mans be­fore, but there's a par­tic­u­lar dis­tinc­tion with Vi­a­Cyte and CRISPR's new pro­gram. Pre­vi­ous­ly, the in-hu­man treat­ments had used in­fused, naked, lab-grown islet cells that stim­u­late an im­mune re­sponse, with the body usu­al­ly killing the ther­a­peu­tic cells be­fore they can pro­duce in­sulin.
Those ther­a­pies, there­fore, like­ly would have been lim­it­ed on­ly to pa­tients with se­vere dis­ease, giv­en the po­ten­tial need for ad­di­tion­al im­muno­sup­pres­sive med­i­cines. How­ev­er, Tues­day's news in­volves cells en­gi­neered to be bet­ter at nat­u­ral­ly avoid­ing the im­mune sys­tem's trig­gers.
It's one of a few dif­fer­ent ap­proach­es the Vi­a­Cyte/CRISPR and Ver­tex teams are at­tempt­ing. Vi­a­Cyte had pre­vi­ous­ly tried en­cap­su­lat­ing the cells in a com­pan­ion de­vice, but that method failed mis­er­ably — most pa­tients didn't see the cells en­graft and al­most no change to their dis­eases.
The im­mune-eva­sive stem cell plan al­so comes af­ter Vi­a­Cyte re­vealed da­ta from a stem cell trans­plant pa­tient, who re­quired im­muno­sup­pres­sive treat­ment, ear­li­er this year. Though ex­treme­ly lim­it­ed, ex­perts said at the time they pro­vid­ed the first proof-of-con­cept for that ap­proach, po­ten­tial­ly pro­vid­ing a path to a func­tion­al cure for both type 1 and type 2 di­a­betes.
It re­mains to be seen how Vi­a­Cyte and CRISPR's new study will turn out, but Ver­tex isn't sit­ting idly by. Last month, the biotech re­leased its own da­ta for the im­muno­sup­pres­sive-re­quired method in one pa­tient, re­port­ing their need for in­sulin in­jec­tions van­ished al­most en­tire­ly af­ter suf­fer­ing five near­ly life-threat­en­ing low blood sug­ar episodes in the year be­fore treat­ment.
And though Ver­tex and CRISPR are long­time col­lab­o­ra­tors, they're com­pet­ing against each oth­er in this race. CRISPR orig­i­nal­ly part­nered with Vi­a­Cyte in 2018 to de­vel­op off-the-shelf gene and cell ther­a­pies for di­a­betes, with Tues­day's news com­ing from their first pro­gram to­geth­er.