CRISPR/Cas9 play­ers cre­ate an IP al­liance as the war with Ed­i­tas heats up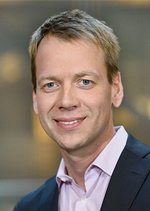 Rodger No­vak, CRISPR
Some of the most promi­nent play­ers in the gene edit­ing field have cre­at­ed an IP-shar­ing al­liance on their CRISPR-Cas9 tech, and Ed­i­tas $ED­IT is con­spic­u­ous­ly ab­sent from the club.
The agree­ment aligns CRISPR Ther­a­peu­tics, In­tel­lia, Cari­bou Bio­sciences and ERS Ge­nomics in what they call a "glob­al cross-con­sent and in­ven­tion man­age­ment agree­ment" for their IP. And the gene-edit­ing club plans to co­or­di­nate their de­fense of tech­nol­o­gy emerg­ing from the labs of Em­manuelle Char­p­en­tier and Berke­ley's Jen­nifer Doud­na.
Ed­i­tas is al­ready en­gaged in a patent war over the IP it's us­ing. Their tech was in-li­censed orig­i­nal­ly from The Broad and Har­vard, with ad­di­tions from Mass Gen­er­al and Duke. Ed­i­tas has been de­fend­ing the patent that Feng Zhang — a for­mer col­league of Doud­na's — won for his work.
Now Ed­i­tas is bat­tling a con­fed­er­a­cy of CRISPR play­ers for con­trol of one of the world's most rev­o­lu­tion­ary new tech­nolo­gies. And the out­come could have pro­found im­pli­ca­tions for a big new field in biotech, which has raised hun­dreds of mil­lions of dol­lars from in­vestors ea­ger to cash in on what is still a pre­clin­i­cal field in the US.
"We be­lieve that the Char­p­en­tier-Uni­ver­si­ty of Cal­i­for­nia-Vi­en­na IP es­tate con­sti­tutes the foun­da­tion­al IP in the CRISPR/Cas9 edit­ing space," said Rodger No­vak, CEO of CRISPR Ther­a­peu­tics. "In­tel­lia, CRISPR Ther­a­peu­tics, Cari­bou, and ERS view this agree­ment as en­hanc­ing the ef­forts to pro­tect our shared in­tel­lec­tu­al prop­er­ty rights and sup­port the on­go­ing de­vel­op­ment of our prod­uct can­di­dates, as well as those of our cor­re­spond­ing part­ners and li­censees."