CT­LA-4 bound for the clin­ic, Bris­tol-My­ers hands Cy­tomX $200M to kick off an ex­pand­ed dis­cov­ery pact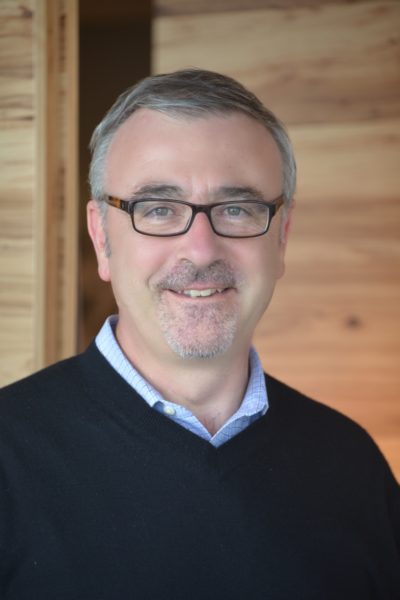 Sean Mc­Carthy, Cy­tomX CEO
Over the last three years, Bris­tol-My­ers Squibb has been steer­ing four pre­clin­i­cal dis­cov­ery pro­grams it part­nered on with South San Fran­cis­co-based Cy­tomX, mov­ing the lead CT­LA-4 an­ti­body to a near-term IND fil­ing with an eye on first-in-hu­man tri­als.
And now Bris­tol-My­ers is sign­ing up for eight more projects — six in on­col­o­gy and two more out­side of can­cer, as Cy­tomX push­es ahead in the clin­ic with a PD-L1 check­point the CEO be­lieves can blitz its way through a pack of ri­vals and in­to the spot­light.
Get­ting this deal done calls for a $200 mil­lion up­front, plus up to an ex­tra $3.6 bil­lion in mile­stones as well as roy­al­ties for any com­mer­cial­ized ther­a­py, bring­ing Bris­tol-My­ers' in­vest­ment in­to Cy­tomX to $257 mil­lion in cash, with close to $5 bil­lion in goal mon­ey on the ta­ble.
For a dis­cov­ery deal, that's a sub­stan­tial wa­ger. And in­vestors re­act­ed warm­ly to the news, dri­ving up shares by 24% Mon­day morn­ing.
"The work with Bris­tol-My­ers is go­ing very well," says a pleased Cy­tomX $CT­MX CEO Sean Mc­Carthy.
The deal comes at a crit­i­cal time for Bris­tol-My­ers, as it wres­tles with set­backs for its PD-1 check­point drug Op­di­vo. And there are im­pli­ca­tions here for the fu­ture of Bris­tol-My­ers' all-im­por­tant im­muno-on­col­o­gy fran­chise.
Cy­tomX's claim to fame rests on its Pro­body an­ti­body plat­form. The com­pa­ny has de­signed an an­ti­body that links on to dis­eased cells, leav­ing healthy tis­sue alone, with ac­ti­va­tion in the tu­mor mi­croen­vi­ron­ment.
The biotech has its own PD-L1 check­point that just jumped in­to a Phase I/II study ear­ly this year. And its lead work with Bris­tol-My­ers could pro­vide a new and im­proved CT­LA-4 that is sup­posed to avoid the kind of off-tar­get tox­i­c­i­ty that has lim­it­ed Yer­voy's use. That could at some point play a role in fu­ture Op­di­vo/Yer­voy com­bi­na­tions, like the one Bris­tol-My­ers is cur­rent­ly steer­ing in the clin­ic.
Cy­tomX has struck some mar­quee deals with a group of high-pro­file com­pa­nies, in­clud­ing Ab­b­Vie last year.
Mc­Carthy tells me he's par­tic­u­lar­ly pumped by the idea that Bris­tol-My­ers' $200 mil­lion will come in as com­plete­ly non-di­lu­tive rev­enue. The big biotech is pay­ing the freight on the new dis­cov­ery work, tak­ing no new eq­ui­ty in the deal and pro­vid­ing cash that can be in­vest­ed di­rect­ly in the com­pa­ny's grow­ing pipeline.
That in-house ef­fort is led by a PD-L1 pro­gram that will look to emerge as a clear fa­vorite not on­ly to the ones al­ready on the mar­ket, but as well as the wave of fol­low-ups in the clin­ic at Pfiz­er/Mer­ck KGaA, As­traZeneca and more.
"We be­lieve the PD-L1 can be­come the cen­ter­piece of com­bi­na­tion im­nunother­a­pies mov­ing for­ward," Mc­Carthy says.
That's a bold state­ment, giv­en the hun­dreds of com­bi­na­tion ther­a­pies that are al­ready in the clin­ic as well as a long line­up of check­points that are un­der de­vel­op­ment. But Mc­Carthy says they have the pre­clin­i­cal da­ta need­ed to un­der­score the po­ten­tial. And he's plan­ning to kick off a pair of com­bi­na­tion stud­ies with Yer­voy and Zelb­o­raf to demon­strate in re­al terms what he's talk­ing about.
If he's suc­cess­ful, there's some ob­vi­ous up­side in this check­point fren­zied world we live in.