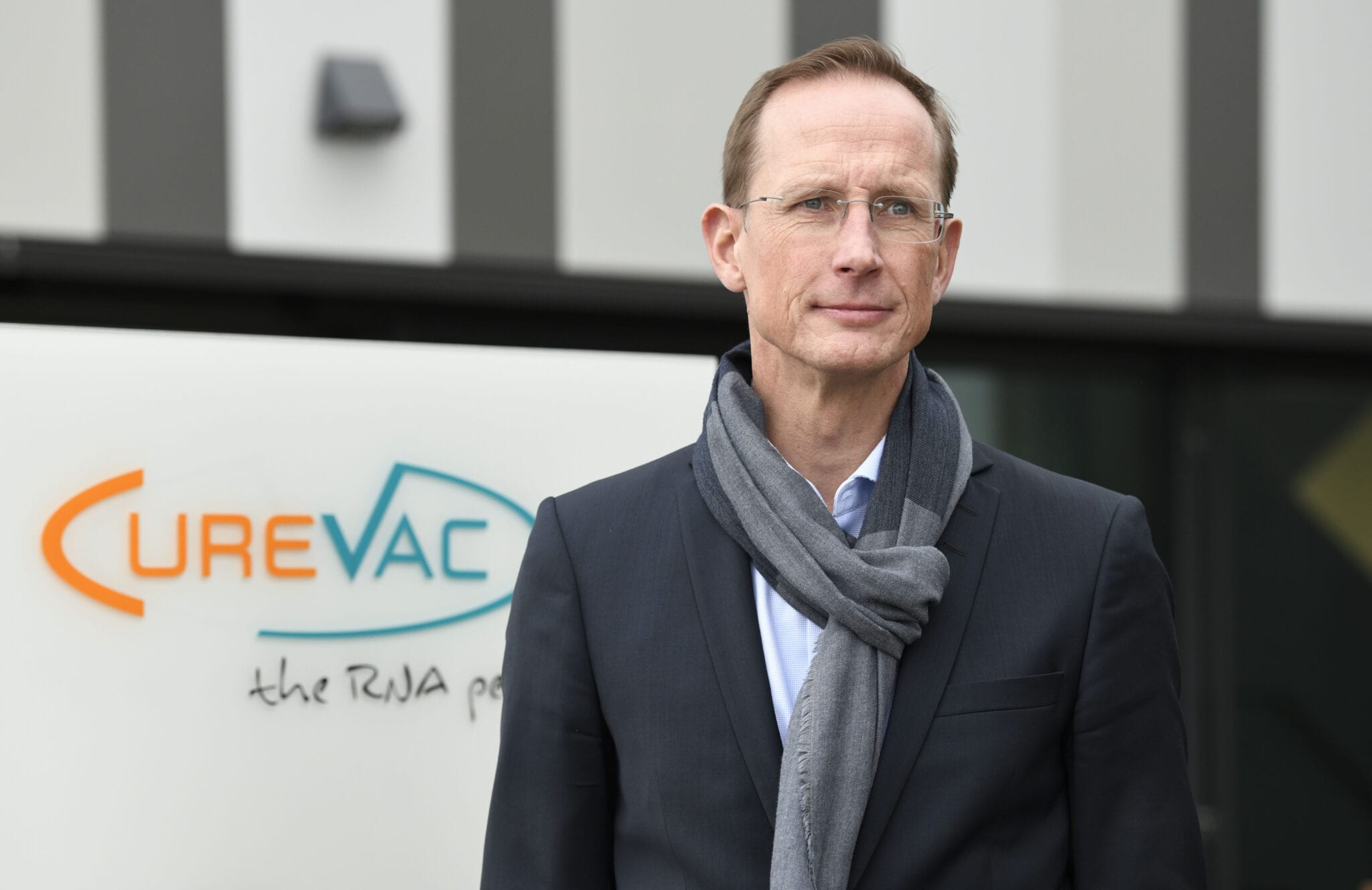 Franz-Werner Haas (Photo by THOMAS KIENZLE / AFP) (Photo by THOMAS KIENZLE/AFP via Getty Images)
Cure­Vac es­tab­lish­es RNA print­er-spe­cif­ic com­pa­ny as light at the end of tun­nel nears
When Cure­Vac CEO Franz-Wern­er Haas at­tend­ed the in­au­gur­al mR­NA health con­fer­ence in 2013, there were just 80 peo­ple in at­ten­dance, large­ly from Mod­er­na, BioN­Tech and his own com­pa­ny. Nine years lat­er, there were near­ly 1,000 peo­ple there.
Five years from now, Haas says, there will be groups of peo­ple from com­pa­nies whose names he's nev­er heard of, thanks to the re­cent suc­cess and rapid de­vel­op­ment of mR­NA tech­nol­o­gy. But they all face a key chal­lenge.
"It can on­ly be sped up if you have the man­u­fac­tur­ing as well," he said in a call with End­points News Tues­day.
By way of so­lu­tion, Cure­Vac has es­tab­lished a sep­a­rate com­pa­ny — Cure­Vac RNA Print­er GmbH — to de­vel­op its RNA Print­er, a portable mi­cro­fac­to­ry for man­u­fac­tur­ing that can be scaled up or down when need­ed. The sys­tem has ad­vanced past the pro­to­type stages, the com­pa­ny said, and Cure­Vac is now in the process of es­tab­lish­ing GMP cer­ti­fi­ca­tion.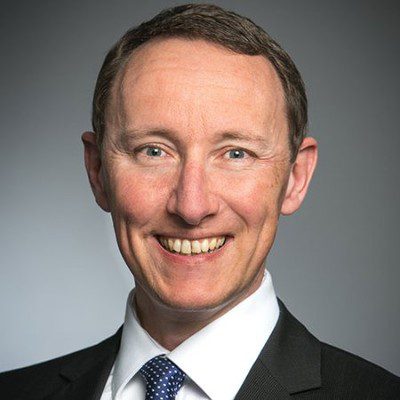 Markus Bergmann
"We're still in the process, but we can see light at the end of the tun­nel, in the near fu­ture," said Markus Bergmann, the new­ly ap­point­ed gen­er­al man­ag­er of the com­pa­ny.
His first day on the job was Tues­day, and he came over from ZF Group in Ger­many. He's held lead­er­ship roles at Rolls-Royce and McK­in­sey but start­ed his ca­reer as a doc­tor in Tübin­gen, Ger­many af­ter grad­u­at­ing med­ical school with a fo­cus on im­munol­o­gy.
It's hard to say ex­act­ly when the com­pa­ny will reach the light at the end of that tun­nel, as much of it de­pends on reg­u­la­tors. But Haas did say that they ex­pect­ed the mi­cro­fac­to­ries to print their first mol­e­cules with­in the next 18 months.
Cure­Vac's goal is to pro­vide a ma­chine that can pro­duce any RNA, not just its own prod­ucts. In the fu­ture, Bergmann and Haas see its print­er pro­duc­ing per­son­al­ized can­cer med­i­cines — such as mR­NA-based can­cer vac­cines — and to rapid­ly sup­ply mR­NA vac­cines in fu­ture pan­demics.
Its first cus­tomer is Cure­Vac AG, but high on Bergmann's to-do list is land­ing oth­er com­pa­nies to col­lab­o­rate with. While com­pa­nies with com­pa­ra­ble tech — such as BioN­Tech and its BioN­Tain­er, have fo­cused on tak­ing an al­ready-ex­ist­ing man­u­fac­tur­ing process and mak­ing it portable, Cure­Vac's print­er is fo­cused on an en­tire­ly dif­fer­ent man­u­fac­tur­ing process.
It will have the abil­i­ty to be scaled up and down, the com­pa­ny says, mak­ing it a suit­able so­lu­tion for any­thing from clin­i­cal tri­als to cus­tomized treat­ments in a hos­pi­tal or uni­ver­si­ty set­ting. The mR­NA print­er could even be used as a sup­ple­ment to the BioN­Tain­er, Haas and Bergmann sug­gest­ed.
Tes­la and Elon Musk will con­tin­ue to col­lab­o­rate with the Cure­Vac AG side of things, Bergmann and Haas said in Tues­day's call. Musk is a not­ed fan of the com­pa­ny, tweet­ing in 2020 that the mR­NA print­er is an "im­por­tant prod­uct for the world," though he has since delet­ed a num­ber of tweets about the com­pa­ny.
Tes­la does not have a fi­nan­cial stake in ei­ther com­pa­ny, but it has been col­lab­o­rat­ing with Cure­Vac for a few years now. In 2019, Tes­la's Ger­man di­vi­sion and Cure­Vac filed a patent on a "biore­ac­tor for RNA in vit­ro tran­scrip­tion, a method for RNA in vit­ro tran­scrip­tion, a mod­ule for tran­scrib­ing DNA in­to RNA and an au­to­mat­ed ap­pa­ra­tus for RNA man­u­fac­tur­ing." Cure­Vac's will try to use Tes­la's op­er­a­tions for speed­ing up the process, if it gains ap­proval.
The new ef­fort comes dur­ing a dif­fi­cult for Cure­Vac. Its Covid-19 vac­cine flopped af­ter tri­als showed an ef­fi­ca­cy of just 47%. Flo­ri­an von der Mülbe, the chief pro­duc­tion of­fi­cer and 22-year vet­er­an of the com­pa­ny, shift­ed his fo­cus en­tire­ly to the mR­NA print­er af­ter the vac­cine plans were scrapped.
In Oc­to­ber, Haas ac­knowl­edged that Cure­Vac was no longer part of the first wave of Covid-19 vac­cines, and said that the com­pa­ny would shift its fo­cus to a sec­ond-gen­er­a­tion re­sponse.