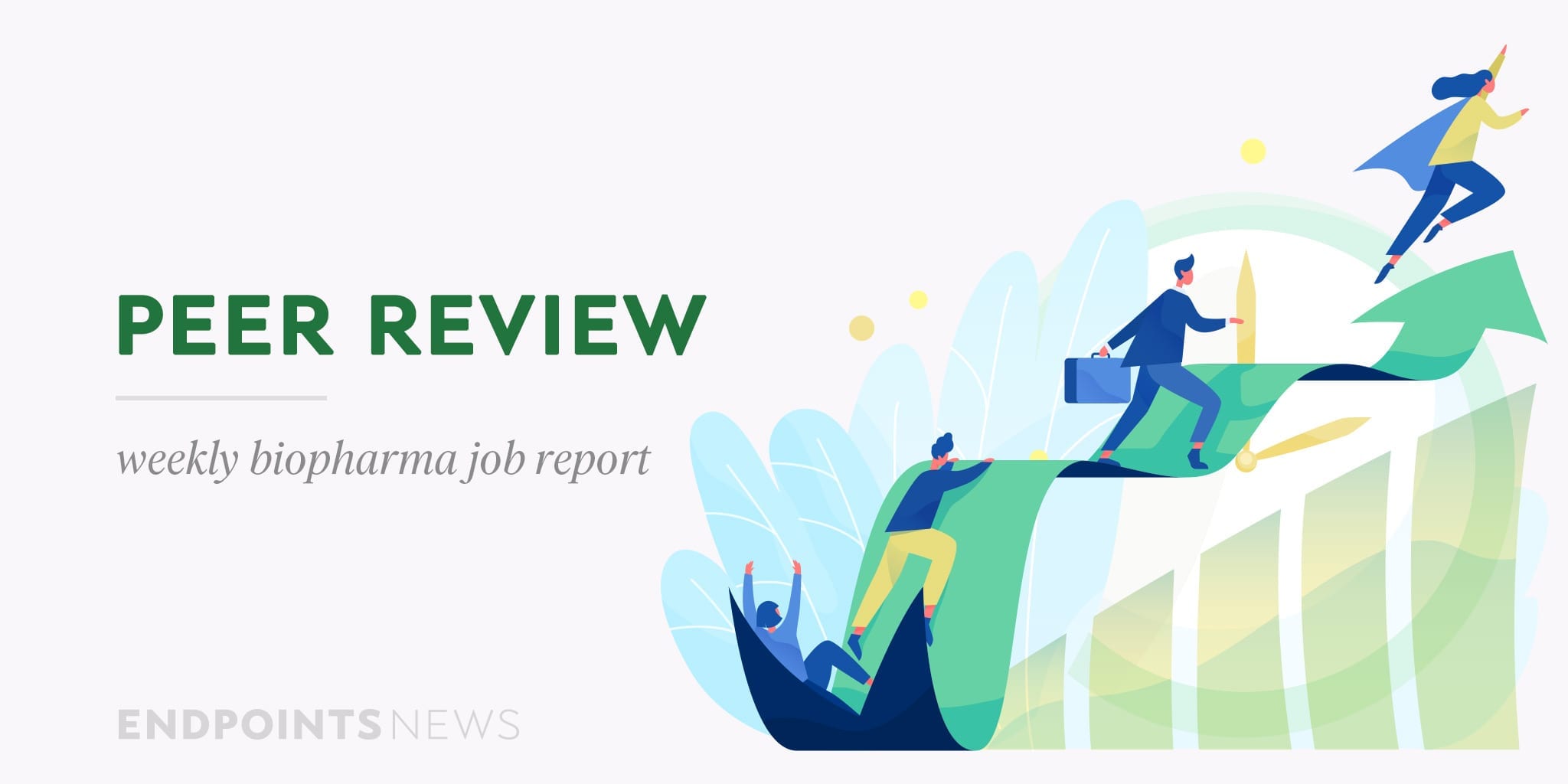 Cure­Vac's In­g­mar Ho­err tells us why he re­turned to take on a pan­dem­ic; NGM los­es a pres­i­dent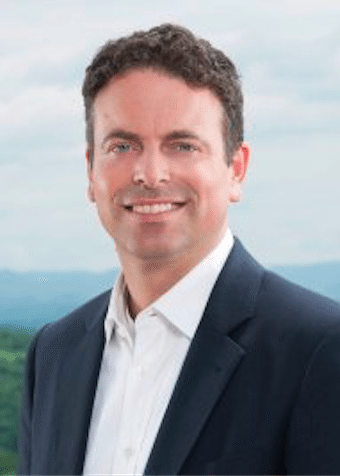 In­g­mar Ho­err
On Tues­day, In­g­mar Ho­err stood up from his seat at the head of Cure­Vac's board of di­rec­tors meet­ing in Frank­furt, Ger­many and walked out the door.
For 18 years, Ho­err had led the com­pa­ny he found­ed, stew­ard­ing it even when in­vestors re­buffed both him and his ap­proach, be­fore 2 years ago hand­ing it off to Daniel Menichel­la, a long­time biotech busi­ness ex­ec­u­tive who could fu­el the fi­nan­cial half of things. Now the world was fac­ing a pan­dem­ic and Cure­Vac might be able to build a vac­cine and the board, Ho­err said, want­ed some­one who knew the sci­ence back in charge.
When he walked back in, he was no longer chair­man and Menichel­la was no longer CEO. Ho­err had con­trol again.
"Dan was do­ing a re­al­ly good job in terms of busi­ness de­vel­op­ment," Ho­err told End­points News, cit­ing a re­cent deal Menichel­la signed with Gen­mab. "But now it's a dif­fer­ent phase for the com­pa­ny. Now it's a tech phase."
The sud­den switch, an­nounced Tues­day and with­out com­ment from Menichel­la, prompt­ed spec­u­la­tion. "Was it some­thing he said?" asked one pub­li­ca­tion, not­ing that he had just spo­ken with Pres­i­dent Trump along­side oth­er vac­cine and an­tivi­ral de­vel­op­ers.
But an in­ter­view with Ho­err sug­gest­ed that the switch was symp­to­matic of the pro­found in­flu­ence this cri­sis can have on a biotech like Cure­Vac, one that hasn't de­vel­oped a sin­gle ap­proved treat­ment over two decades but now finds it­self with one of the most promis­ing tech­nolo­gies to com­bat the grow­ing out­break. Al­though oth­er com­pa­nies build­ing treat­ments or vac­cines against Covid-19 have main­tained that their oth­er pro­grams will con­tin­ue un­abat­ed, Ho­err ac­knowl­edged that their search for an mR­NA vac­cine had all but con­sumed the biotech.
"We have a chal­lenge," Ho­err said. "We re­al­ly have to work with just the coro­n­avirus out­break."
An ac­ci­den­tal dis­cov­ery
When the out­break be­gan, Cure­Vac re­spond­ed quick­ly. Along­side Mod­er­na in Cam­bridge, they were one of two main com­pa­nies de­vel­op­ing mR­NA vac­cines, tech­nol­o­gy that al­lows you to quick­ly build a vac­cine out of ge­net­ic code alone. Pub­lic health of­fi­cials had in re­cent years in­creas­ing­ly iden­ti­fied it as a promis­ing tech­nique to re­spond to out­breaks, and Cure­Vac had re­la­tion­ships with the NIH and the Cen­ter for Epi­dem­ic Pre­pared­ness, which then ful­ly bankrolled their coro­n­avirus vac­cine ap­proach.
Al­though Mod­er­na will be the first com­pa­ny with a Covid-19 vac­cine in the clin­ic, Ho­err claims cred­it for in­vent­ing mR­NA vac­cines and with good rea­son.
As a grad­u­ate stu­dent at the Uni­ver­si­ty of Tübin­gen in the 90s, he set out to study DNA ther­a­pies, a pop­u­lar field at the time. He in­ject­ed one group of mice with DNA to test the im­mune re­sponse. He in­ject­ed a sec­ond group with RNA as a con­trol, as­sum­ing the RNA would dis­in­te­grate in the cell. But when he went to look at the read­outs, the mice that re­ceived RNA had a much bet­ter re­sponse.
"And I was think­ing, 'wow, I mis­matched a bit,' maybe I was do­ing the wrong vial," Ho­err said.
He tried again, emerg­ing with the same re­sult. He be­gan to think about how ef­fec­tive RNA looked and how easy it was to man­u­fac­ture. It could be used for can­cer vac­cines, height­en­ing an im­mune re­sponse around the tu­mor. This was around the same time that Katal­in Karikó and Drew Weiss­man at the Uni­ver­si­ty of Penn­syl­va­nia were do­ing their ear­ly for­ays in­to RNA vac­cines, even­tu­al­ly de­vel­op­ing tech­nol­o­gy that would be li­censed to Mod­er­na and BioN­Tech, which has al­so ex­plored a Covid-19 vac­cine and this week was ru­mored to be dis­cussing an ef­fort in col­lab­o­ra­tion with Pfiz­er.
"I had it al­ready in my mind that this stuff was great, but I didn't know what to do with it. I didn't know I'd have to open a GMP fa­cil­i­ty be­fore start­ing the tri­al," Ho­err said. "It was a huge moun­tain in front of me and I think at that time I was a bit naïve."
Ho­err found­ed Cure­Vac in 2000. In the ear­ly years, most sci­en­tif­ic in­ter­est was still around DNA and Ho­err couldn't find in­vestor mon­ey. To get by, the biotech syn­the­sized RNA and sold it to folks who worked in RNA in­ter­fer­ence or oth­er syn­thet­ic RNA ther­a­pies. Slow­ly, they got enough in­vest­ment to fo­cus ful­ly on re­search. The first pro­grams were in can­cer, but in 2011, they start­ed a vac­cine pro­gram. The first tar­get was ra­bies. Al­ready, though, Ho­err was think­ing about pan­demics. This was 2 years af­ter H1N1 flu brought the first pan­dem­ic of the 21st cen­tu­ry.
"I was al­ready think­ing in 2011 about out­break sce­nario, but you know what? No one was in­ter­est­ed," he said, cit­ing in­vestors and even a large foun­da­tion that turned him down.
Even­tu­al­ly, they got fund­ing from DARPA, the US agency that has long seen stop­ping pan­demics as part of its de­fense man­date. CEPI was found­ed in 2017 in the wake of the Ebo­la out­break and soon teamed up with Cure­Vac on mul­ti­ple projects, in­clud­ing a mo­bile ma­chine that can quick­ly "print" thou­sands of dos­es of mR­NA vac­cines wher­ev­er it's sta­tioned around the world.
A pro­to­type of that ma­chine has been built, but Ho­err laments it's not yet com­plete. He spent his first cou­ple days as CEO run­ning from meet­ing to meet­ing, catch­ing up on Cure­Vac's op­er­a­tions as the com­pa­ny re­fines their coro­n­avirus vac­cines can­di­date.
He talks hur­ried­ly, even in his sec­ond lan­guage, about the out­break and the ways in which Cure­Vac might re­spond. Al­though pub­lic health of­fi­cials such as An­tho­ny Fau­ci have said it will like­ly be at least a year to 18 months be­fore there's a vac­cine ready for hu­mans, Ho­err is imag­in­ing all the ways their vac­cine might be mo­bi­lized rapid­ly: If shown safe in a few dozen vol­un­teers, he said, it could po­ten­tial­ly be giv­en to health­care work­ers. He said they are in talks with reg­u­la­tors, who are as­sess­ing the sit­u­a­tion.
Be­cause Cure­Vac's vac­cines — which have nev­er made it to ap­proval but have some tri­al da­ta back­ing them — can be made in 1 mi­cro­gram dos­es, they can be made much faster than, say, Mod­er­na's vac­cines. Ho­err says they could build mil­lions of dos­es by sum­mer, when they hope to start tri­als, and over a bil­lion in a year or year and half.
Twen­ty years in, it's the biggest test Cure­Vac could imag­ine fac­ing, and Ho­err said he's ready.
"I'm hap­py to de­liv­er some­thing," Ho­err said. "You know, all the time, 20 years we weren't re­al­ly de­liv­er­ing any­thing. We were do­ing lots of pa­per­work, and a lot of columns and a lot of read­out da­ta, but I feel now we get trac­tion in help­ing peo­ple and not too far from now."
by Ja­son Mast
---
→ Prog­en­ics Phar­ma­ceu­ti­cals EVP and CFO Patrick Fab­bio has joined Wind­MIL Ther­a­peu­tics as its CFO, ef­fec­tive March 30. Fab­bio was for­mer­ly CFO of elec­tro­Core Med­ical and the VP of fi­nance at NPS Phar­ma­ceu­ti­cals. The Bal­ti­more-based Wind­MIL is so named from its process of tap­ping mem­o­ry T cells in the bone mar­row, called MILs (mar­row in­fil­trat­ing lym­pho­cytes).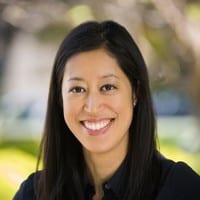 Aet­na Wun Tromb­ley
→ Af­ter serv­ing at NGM Bio­phar­ma­ceu­ti­cals for near­ly a decade, Aet­na Wun Tromb­ley is step­ping down as pres­i­dent and COO to as­sume the role of CEO at an undis­closed pri­vate­ly held com­pa­ny. Tromb­ley joined the com­pa­ny in 2011 as head of busi­ness de­vel­op­ment. Pre­vi­ous­ly, she held posts at No­var­tis and McK­in­sey & Com­pa­ny.
→ Along with the news that the FDA has grant­ed break­through des­ig­na­tion for JNJ-6372 — a bis­pe­cif­ic against metasta­t­ic non-small cell lung can­cer – Gen­mab has named An­tho­ny Manci­ni EVP and, in a new­ly-cre­at­ed role, COO. Manci­ni has held a num­ber of po­si­tions at Bris­tol My­ers Squibb for the last 24 years and re­cent­ly led the phar­ma gi­ant's in­no­v­a­tive med­i­cines unit that fo­cus­es on im­munol­o­gy and car­dio­vas­cu­lar dis­eases.
→ On the heels of buy­ing Qi­a­gen for $11.5 bil­lion, Ther­mo Fish­er has named Paul Park­er as its strat­e­gy and cor­po­rate de­vel­op­ment chief. Park­er co-chaired the glob­al M&A group at Gold­man Sachs for six years, and be­fore that, he head­ed M&A at Bar­clays.
→ With Markus En­zel­beger tak­ing over as en­tre­pre­neur-in-res­i­dence at Ver­sant Ven­tures, his pre­de­ces­sor Rober­to Ia­cone has been tapped for the EiR role at Ar­ix Bio­science in Lon­don. Be­fore Ver­sant, Ia­cone was at Roche for 10 years, where he led the Rare Dis­eases Re­search Di­vi­sion.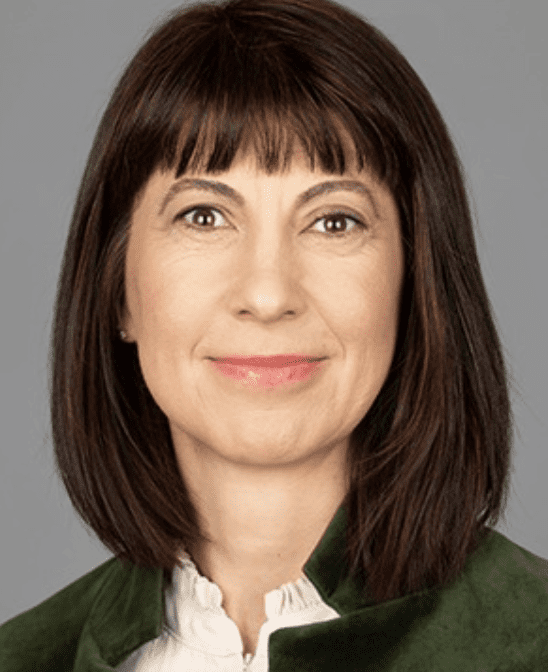 Mihrib­an Tu­na Adap­tate
→ F-star vet Mihrib­an Tu­na has joined the ranks of Gam­maDelta spin­off Adap­tate Bio­ther­a­peu­tics as CSO. Dur­ing her 11 year stint at F-star, Tu­na was re­spon­si­ble for lead­ing drug dis­cov­ery. Pri­or to that, she served at GSK.
→ French biotech Eye­ven­sys, which fo­cus­es on non-vi­ral gene ther­a­py de­vel­op­ment for oph­thalmic dis­eases, has made some new lead­er­ship moves this week. Founder Francine Be­har-Co­hen has stepped in­to the new­ly-cre­at­ed role of chief in­no­va­tion of­fi­cer; Thier­ry Bor­det has been pro­mot­ed to CSO; and Ger­ald Ca­gle is now chair­man of Eye­ven­sys' board.
→ As Cor­bus waits for a po­ten­tial FDA ap­proval of its en­do­cannabi­noid drug lenaba­sum — which was cit­ed by RBC as one that could be vul­ner­a­ble to dis­rup­tions in its timetable be­cause of the coro­n­avirus out­break — James Rindone has stepped in as the Mass­a­chu­setts biotech's head of com­mer­cial op­er­a­tions & an­a­lyt­ics.
→ Cit­ing fam­i­ly rea­sons, Pharm­ing Group CFO Robin Wright plans to step down and will al­so not put him­self up for re-elec­tion as a mem­ber of the Nether­lands-based biotech's man­age­ment board. His tenure will end ef­fec­tive May 20.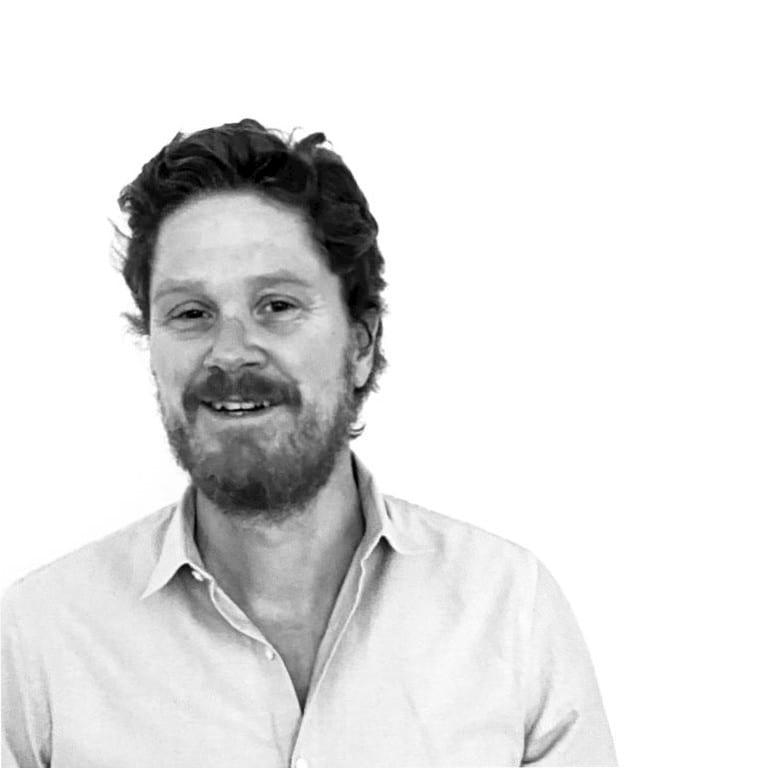 Rodolphe Cler­val
→ Akcea Ther­a­peu­tics, which fo­cus­es on de­vel­op­ing drugs to treat se­ri­ous and rare dis­eases, has ap­point­ed Lisa John­son-Pratt as SVP, new prod­uct strat­e­gy. John­son-Pratt has al­so spent time at Glax­o­SmithK­line (VP, glob­al fi­nance op­er­a­tions) and Mer­ck (most re­cent­ly busi­ness unit di­rec­tor, Viet­nam). In ad­di­tion, Akcea pro­mot­ed Joshua Pat­ter­son to gen­er­al coun­sel. Pat­ter­son joined the com­pa­ny in March 2018 as VP, le­gal and cor­po­rate sec­re­tary. Pre­vi­ous­ly, Pat­ter­son served in roles at Io­n­is and Amylin Phar­ma­ceu­ti­cals.
→ Rodolphe Cler­val has joined Paris-based HO­RA­MA, a clin­i­cal stage gene ther­a­py com­pa­ny cen­tered on oph­thalmic dis­eases, as CBO. Be­fore his ar­rival at HO­RA­MA, Cler­val co-found­ed and was al­so CBO at En­terome.
→ AAV gene ther­a­py com­pa­ny AskBio has en­list­ed Tim Kel­ly as pres­i­dent of man­u­fac­tur­ing. In his new role, Kel­ly will fo­cus on over­see­ing all man­u­fac­tur­ing func­tions at AskBio and its Vi­ral­gen af­fil­i­ate. Pri­or to his ap­point­ment, Kel­ly was the pres­i­dent and CEO of KBI Bio­phar­ma.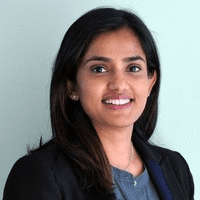 Man­isha Narasimhan PRWeb
→ Alde­vron, spe­cial­iz­ing in the pro­duc­tion of plas­mid DNA, pro­teins, mR­NA and an­ti­bod­ies for its clients, has tapped Bris­tol My­ers vet Vi­jay Sura­pa­neni as VP of bio­man­u­fac­tur­ing op­er­a­tions. Sura­pa­neni hops aboard from Catal­ent Phar­ma So­lu­tions and has pre­vi­ous ex­pe­ri­ence from Con­va­Tec.
→ Al­ler­gan ex­ec Man­isha Narasimhan has joined San Diego-based Cy­tonus Ther­a­peu­tics' board of di­rec­tors. Narasimhan serves as Al­ler­gan's SVP of strate­gic ini­tia­tives, port­fo­lio in­no­va­tion and in­vestor re­la­tions.