Cy­to­ki­net­ic­s' come­back at­tempt with sec­ond-gen mus­cle drug is slammed by a PhII fail­ure in ALS
Sev­en­teen months af­ter Cy­to­ki­net­ics' lead mus­cle drug crashed and burned in a Phase III ALS tri­al, their $CYTK sec­ond-gen at­tempt has now gone down to de­feat in a Phase II tri­al.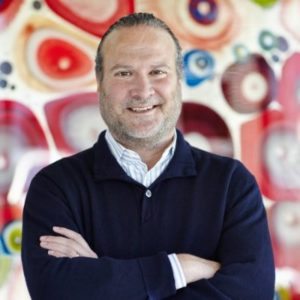 Robert Blum
This new drug, relde­sem­tiv, has been billed by CEO Robert Blum as a "more po­tent, more pen­e­tra­ble" drug for treat­ing mus­cle wast­ing in pa­tients. While their drug tirasem­tiv strug­gled and failed in treat­ing ALS pa­tients be­cause of the nec­es­sar­i­ly dose-lim­it­ing as­pects of the ther­a­py, he said, relde­sem­tiv would be free to punch in a high­er weight class.
It didn't work.
In a Phase II tri­al re­port­ed out on Sun­day, in­ves­ti­ga­tors said their study failed on change from base­line in slow vi­tal ca­pac­i­ty (SVC) af­ter 12 weeks of dos­ing (p=0.11). The analy­sis al­so shows poor p val­ues for ALS­FRS-R and slope of the Mus­cle Strength Mega-Score.
The biotech's shares dropped about 20% in ear­ly trad­ing Mon­day. But the com­pa­ny man­aged to turn that around, end­ing the day in the green af­ter mak­ing its case for the drug.
The South San Fran­cis­co-based biotech's re­lease on Sun­day ac­knowl­edges the fail­ure up front, then goes on to list the rea­sons why the com­pa­ny nev­er­the­less be­lieves the da­ta are ac­tu­al­ly quite good, jus­ti­fy­ing more tri­al work.
Their case rests on a post hoc analy­sis, which tend to be ig­nored by in­vestors un­hap­py with a set­back like this. Ac­cord­ing to the re­searchers, the da­ta re­flect "clin­i­cal­ly mean­ing­ful mag­ni­tudes of ef­fect" across all dose lev­els. They al­so main­tain that the place­bo group de­clined at a slow­er rate than ex­pect­ed, which didn't help.
"Re­sults from FOR­TI­TUDE-ALS are among the most im­pres­sive we have seen in a Phase II clin­i­cal tri­al in ALS," boast­ed lead in­ves­ti­ga­tor Je­re­my Shefn­er. "Es­pe­cial­ly note­wor­thy are the con­sis­ten­cy and dura­bil­i­ty of ef­fects ob­served across treat­ment arms on clin­i­cal­ly mean­ing­ful end­points."
This isn't the first time Cy­to­ki­net­ics — part­nered with Astel­las — has tout­ed weak or failed da­ta. Last sum­mer Blum scoffed at my ques­tions about relde­sem­tiv's fail­ure to re­main clin­i­cal­ly sig­nif­i­cant at week 8 af­ter hit­ting the mark at week 4.
"That's with­in the noise of sta­tis­tics this size," he said. "We don't see that as a ta­per­ing."
Al­most ex­act­ly 5 years ago tirasem­tiv al­so failed a Phase IIb tri­al for ALS, but it didn't stop the biotech from in­sist­ing that the drug war­rant­ed a Phase III.
Cy­to­ki­net­ics' shares closed Fri­day at $8.85, around the same lev­el it's been tread­ing wa­ter at since the Phase III dis­as­ter.