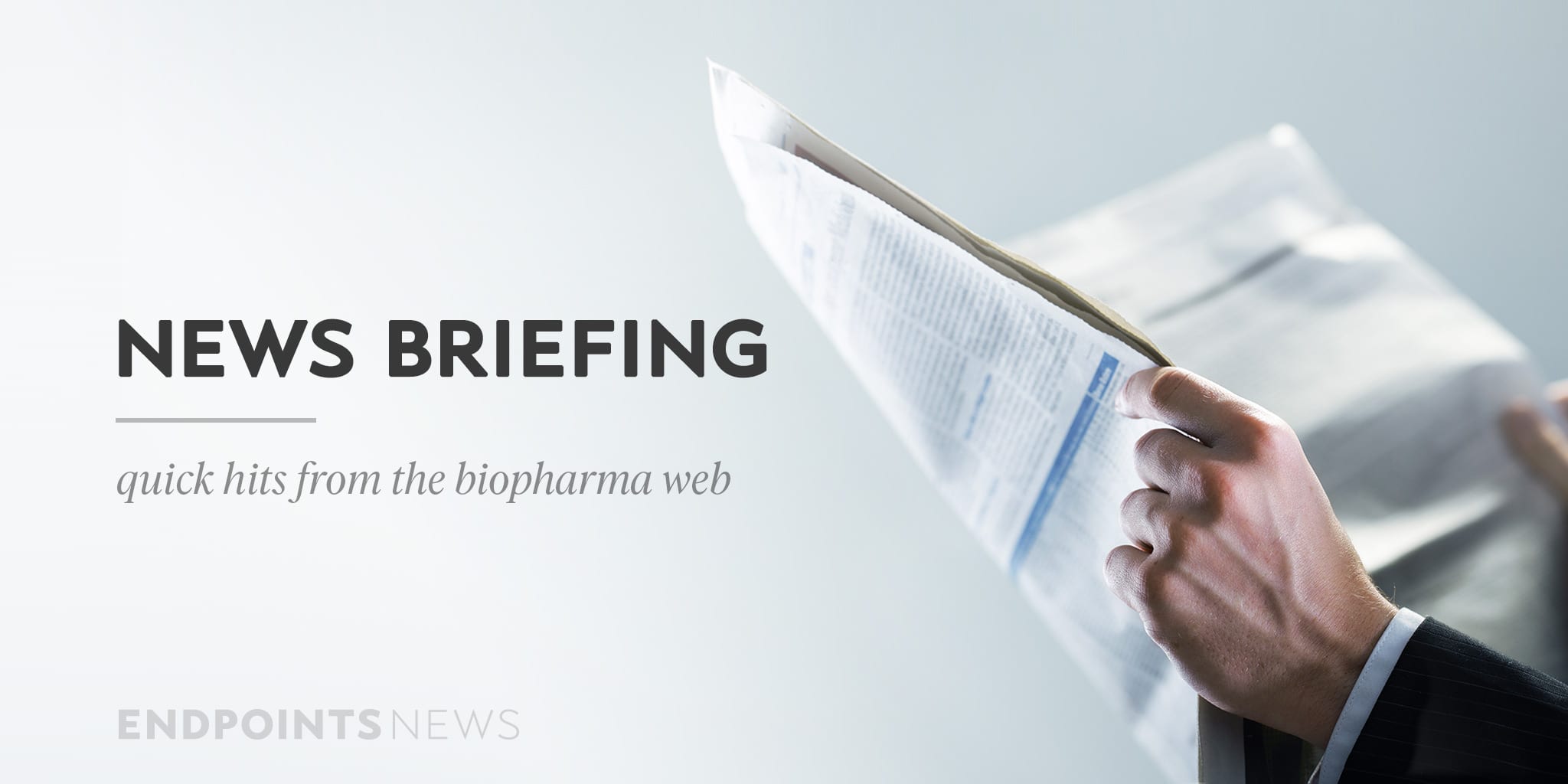 Cy­tovia, Cel­lec­tis add CAR-T tar­gets to pre­ex­ist­ing cell ther­a­py pact; Bridge­Bio, Helsinn un­veil first pro­gram in R&D tie-up
NK cell biotech Cy­tovia and gene edit­ing firm Cel­lec­tis are ex­pand­ing up­on their pre­vi­ous team-up.
The two biotechs an­nounced yes­ter­day they have ex­pand­ed their col­lab­o­ra­tion of gene-edit­ed, iP­SC-de­rived NK and CAR-NK cells to in­clude new CAR tar­gets and de­vel­op­ment in Chi­na by Cy­tovia's joint ven­ture en­ti­ty, Cy­toL­ynx Ther­a­peu­tics.
The amend­ed deal, which was orig­i­nal­ly agreed to in Feb­ru­ary, now in­cludes a $20 mil­lion eq­ui­ty stake in Cy­tovia stock by Cel­lec­tis, up from $15 mil­lion, along­side up to $805 mil­lion in mile­stones and roy­al­ty pay­ments.
Cel­lec­tis is grant­i­ng Cy­tovia a world­wide li­cense to use Cel­lec­tis's cus­tom-built TAL­ENs — a gene edit­ing sys­tem that was de­vel­oped be­fore the ad­vent of CRISPR — un­der cer­tain patent rights. This in­cludes in Chi­na, en­abling Cy­tovia to mod­i­fy NK cells and ad­dress mul­ti­ple gene-tar­gets for sev­er­al al­ready-dis­cussed on­col­o­gy in­di­ca­tions.
"We are pleased to ex­pand the col­lab­o­ra­tion with Cel­lec­tis to en­able Cy­tovia to de­vel­op iNK prod­ucts," said Cy­tovia's CEO Daniel Te­per in a pre­pared state­ment. — Paul Schloess­er
Bridge­Bio, Helsinn an­nounce first pro­gram from multi­bil­lion-dol­lar R&D pact
Bridge­Bio and Helsinn will co-de­vel­op and co-com­mer­cial­ize a GPX4 in­hibitor the part­ners hope could be a first-of-its-kind drug across mul­ti­ple tu­mor types as part of an over­ar­ch­ing R&D pact be­tween the two com­pa­nies, ac­cord­ing to a re­lease.
The part­ners say the drug could even­tu­al­ly be used to treat more than 500,000 US can­cer pa­tients, though any po­ten­tial mar­ket there is a long way off. The pro­gram is the first des­ig­nat­ed un­der a non-ex­clu­sive R&D pact signed be­tween the two com­pa­nies back in March with $2.45 bil­lion in mile­stones on the line.
The two com­pa­nies will split R&D and com­mer­cial costs for the GPX4 in­hibitor pro­gram, as­sum­ing it gets there. — Kyle Blanken­ship