Kite lines up a JV in Chi­na while Dai­ichi Sankyo strikes $250M-plus deal to launch CAR-T drug in Japan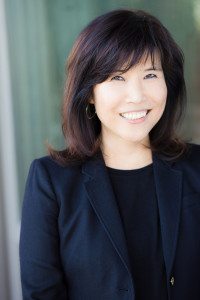 He­len Kim, Kite
With its new drug ap­pli­ca­tion for the pi­o­neer­ing CAR-T drug KTE-C19 in the fi­nal weeks from be­ing com­plet­ed and shipped to reg­u­la­tors in search of an ac­cel­er­at­ed ap­proval, Kite Phar­ma $KITE has now lined up two part­ners to man­age their prospec­tive leap in­to two key Asian mar­kets. Kite has pulled the wraps off a joint ven­ture for Chi­na while ink­ing a $250 mil­lion-plus deal to break in­to the Japan­ese mar­ket along­side Dai­ichi Sankyo.
Kite is tak­ing a $50 mil­lion up­front and $200 mil­lion in mile­stones for the Japan­ese deal, while Dai­ichi Sankyo is re­serv­ing an­oth­er $200 mil­lion in ad­di­tion­al mile­stones for each new drug can­di­date that Kite takes to the FDA over the next three years. Roy­al­ties will range from the low to mid-dou­ble dig­it range.
The biotech has com­plet­ed a deal to cre­ate a JV in Chi­na with Fo­s­un Phar­ma, which is hand­ing over $40 mil­lion up­front, $20 mil­lion for ini­tial fund­ing for clin­i­cal ac­tiv­i­ties and man­u­fac­tur­ing and a set of mile­stone pay­ments for their CAR-T in a 50/50 deal.
The deal for Japan part­ners Kite with one of the biggest play­ers in that coun­try's phar­ma in­dus­try, and one that is com­mit­ted to build­ing up the in­fra­struc­ture to pro­duce and mar­ket these in­di­vid­u­al­ly tai­lored ther­a­pies, which ex­tract T cells from pa­tients and en­gi­neer them in­to at­tack weapons point­ed at can­cer cells.
"Dai­ichi Sankyo made a strate­gic de­ci­sion to get in­to cell ther­a­py," says He­len Kim, Kite's chief of busi­ness de­vel­op­ment. "The struc­ture is a more tra­di­tion­al li­cens­ing agree­ment. We will pro­vide tech­nol­o­gy trans­fer on the man­u­fac­tur­ing. It's their de­sire to do the man­u­fac­tur­ing" in Japan.
"They're very strong in on­col­o­gy," she added about Fo­s­un. "They just have a huge pres­ence" in Chi­na.
Kite's been en­gaged in a race with No­var­tis for the first ap­proval for a CAR-T ther­a­py, while one-time ri­val Juno strug­gles with a lead pro­gram which has been linked to five pa­tient deaths due to brain tox­i­c­i­ty. These first CAR-Ts have been as­so­ci­at­ed with cy­tokine re­lease syn­drome, but have al­so shown great promise in treat­ing ag­gres­sive non-Hodgkin lym­phoma, where Kite has been tar­get­ing its first ap­proval.
Kite has a Eu­ro­pean sub­sidiary that plans to wres­tle for an ap­proval on the con­ti­nent.