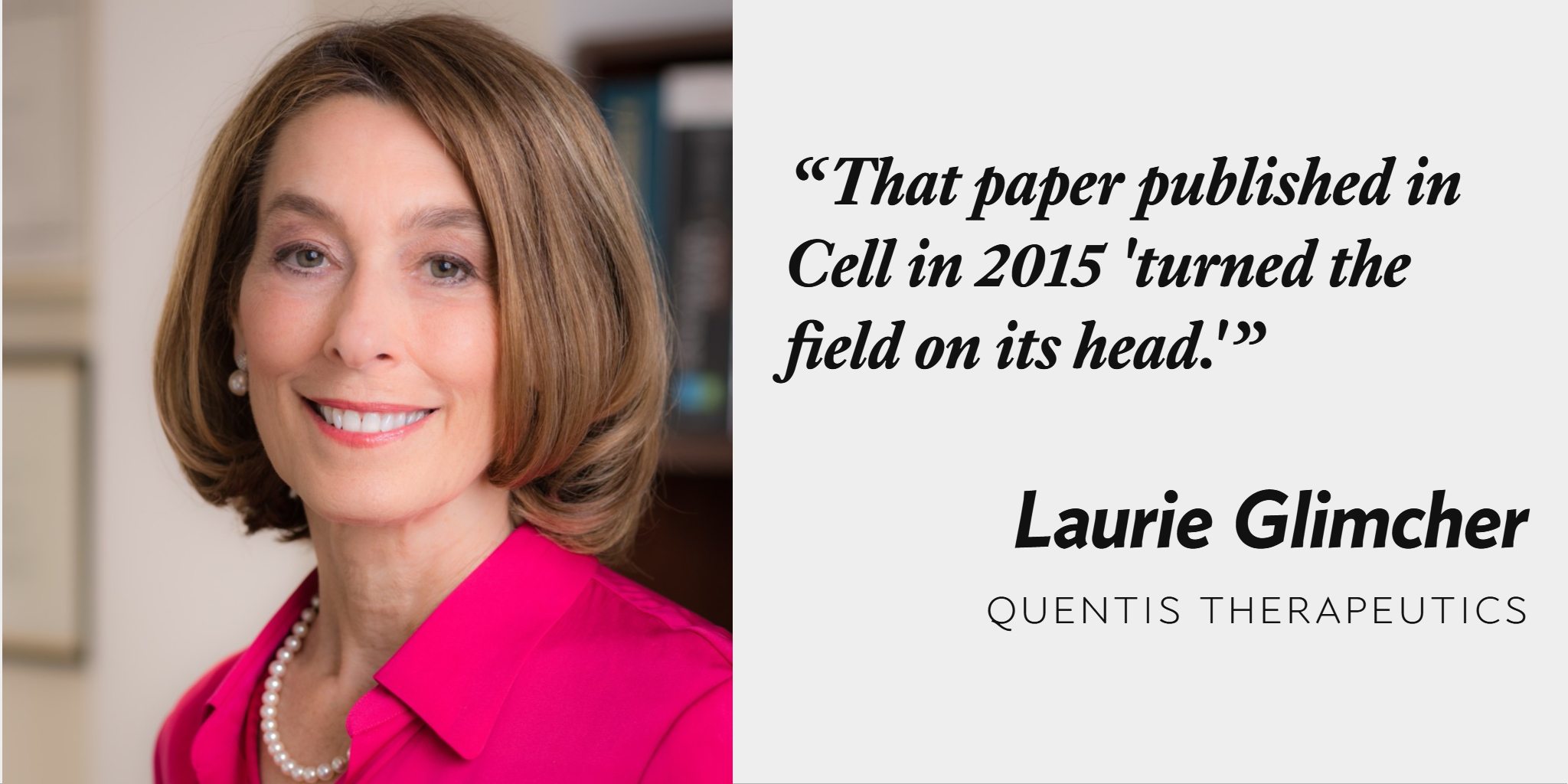 Dana-Far­ber's Lau­rie Glim­ch­er helps launch a NYC biotech up­start with some key in­sights on im­muno-on­col­o­gy tech
Years be­fore Lau­rie Glim­ch­er left her job as dean at Weill Cor­nell Med­ical Col­lege and took the top job at Dana-Far­ber, the sci­en­tist was in the lab prob­ing the way in which cer­tain con­di­tions caused un­fold­ed pro­teins to clut­ter en­do­plas­mic retic­u­lum (ER) path­ways — study­ing the ways that played out in the tu­mor mi­croen­vi­ron­ment.
The ER stress that sparked in turn trig­gered var­i­ous sur­vival mech­a­nisms — in par­tic­u­lar the tu­mor-pro­mot­ing IRE1α path­way — that could help these tu­mors adapt to a num­ber of threats.
"The ER stress path­way is de­signed to help cells sur­vive in a hos­tile en­vi­ron­ment," Glim­ch­er tells me, the kind of hos­tile en­vi­ron­ment that fre­quent­ly be­sets tu­mors. But there was more to come. One of the for­mer post­docs in her lab, Juan Cu­bil­los-Ruiz, found that an­oth­er way they pro­mot­ed tu­mor sur­vival was by di­rect­ly tamp­ing down on the im­mune cells dis­patched for an at­tack — coun­ter­ing the im­mune re­sponse that has be­come a cen­tral fea­ture in new can­cer fight­ing com­bos.
They've been work­ing on a small mol­e­cule IRE1α in­hibitor with some sci­en­tif­ic proof of prin­ci­ple ev­i­dence to back them up.
"What is a lit­tle more sur­pris­ing is that we could not on­ly in­crease the death of tu­mors," says Glim­ch­er, but al­so block a process that dis­abled im­mune cells, which "in­creased their abil­i­ty to kill off cells."
That pa­per pub­lished in Cell in 2015, she said, "turned the field on its head."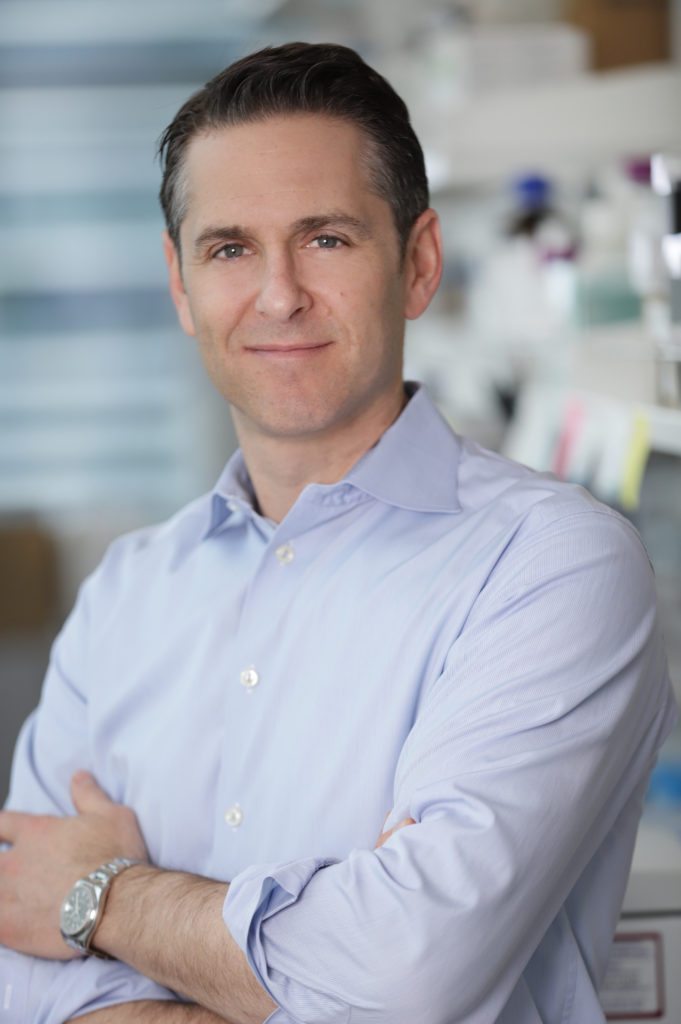 Michael Aber­man
Their work pro­vid­ed the sci­en­tif­ic foun­da­tion for a new im­muno-on­col­o­gy start­up fos­tered by Ver­sant Ven­tures in 2016. And now their biotech, Quen­tis Ther­a­peu­tics, is de­but­ing with a $48 mil­lion A round with plans to get in­to the clin­ic next year.
Michael Aber­man, who left his job as se­nior strate­gist for Re­gen­eron last fall to run the com­pa­ny, says Quen­tis now has 4 full time staffers, in­clud­ing him­self, and a few part-timers to help out. But that is about to change, with enough mon­ey in the launch round to staff up to 20 to 30 em­ploy­ees for the pre­clin­i­cal stretch ahead.
In the process, they are kick­ing off yet an­oth­er Big Ap­ple up­start that at­tract­ed sup­port from a large syn­di­cate that in­cludes New York Ven­tures, which is back­ing lo­cal star­tups in an ef­fort to gen­er­ate a crit­i­cal mass of life sci­ence com­pa­nies in New York. Ver­sant and Po­laris co-led the round. The rest of the in­ter­na­tion­al group al­so in­cludes LS Po­laris In­no­va­tion Fund, Ab­b­Vie Ven­tures, Tai­ho Phar­ma­ceu­ti­cal, Yonghua Cap­i­tal and Alexan­dria Ven­ture In­vest­ments.
It's that com­bi­na­tion of glob­al cash and sci­en­tif­ic tal­ent that New York is re­ly­ing on to spur a host of new biotech star­tups with the hope that one day they can ri­val a ma­jor hub like Cam­bridge/Boston.
Glim­ch­er, mean­while, has al­so been play­ing a qui­et but promi­nent role at Lon­don-based Glax­o­SmithK­line, where she re­cent­ly joined the board to help ad­vise on its sci­en­tif­ic fo­cus at a time GSK is div­ing deep in­to new can­cer ther­a­pies and grow­ing the on­col­o­gy pipeline.
When you can start to re­pro­gram the tu­mor mi­croen­vi­ron­ment, she says, you have the po­ten­tial to sub­stan­tial­ly broad­en the im­pact of new ther­a­pies, reach­ing far big­ger num­bers of pa­tients.
"Won­der­ful as im­muno-on­col­o­gy has been," says Glim­ch­er, "we're still treat­ing a mi­nor­i­ty of pa­tients. We're re­al­ly at the tip of the ice­berg here."
Star­tups like Quen­tis are go­ing deep­er.