DBV lays off em­ploy­ees, scales down pro­grams af­ter re­ceiv­ing no word from FDA
For years, it was a two-com­pa­ny race to de­vel­op the first treat­ment for peanut al­ler­gy. Then in Jan­u­ary, Aim­mune won ap­proval for its peanut pow­der pill and now it looks like their com­peti­tor and the erst­while fron­trun­ner is strug­gling to stay alive.
DBV Tech­nolo­gies said to­day that it has not heard from the FDA since the agency said they were con­cerned about how ef­fec­tive DBV's ex­per­i­men­tal peanut patch would be and, as a re­sult, plan to lay off a "sig­nif­i­cant" num­ber of em­ploy­ees. These cuts will be part of a "glob­al and com­pre­hen­sive re­struc­tur­ing plan" that will be­gin im­me­di­ate­ly and at­tempt to keep the com­pa­ny sol­vent past Q1 2021.
A spokesper­son for DBV de­clined to com­ment on how many em­ploy­ees would be laid off and in what de­part­ments, but the com­pa­ny's re­lease in­di­cates they will si­lo them­selves tight­ly around their lead drug, scal­ing down both their oth­er clin­i­cal pro­grams and their pre­clin­i­cal re­search. Those pro­grams in­cludes a cow's milk al­ler­gy patch, a hen's egg patch, a di­ag­nos­tics pro­gram with Nestlé and five oth­er non-dis­closed projects.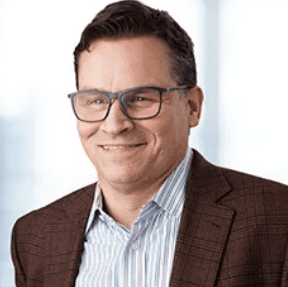 Daniel Tassé
"We have care­ful­ly re­viewed the sit­u­a­tion and giv­en the pre­vail­ing un­cer­tain­ties, the goal of the plan that we are launch­ing aims to pre­serve our core func­tions, ex­tend our cash run­way and main­tain op­er­at­ing lat­i­tude to bring the first and on­ly epi­cu­ta­neous im­munother­a­py for the treat­ment of peanut al­ler­gy to pa­tients in need, if ap­proved," CEO Daniel Tassé said in a state­ment.
The trou­bles for DBV be­gan near­ly a year and a half ago, when the French com­pa­ny pulled their first FDA sub­mis­sion, cit­ing con­cerns that the BLA lacked "suf­fi­cient de­tail re­gard­ing da­ta on man­u­fac­tur­ing pro­ce­dures and qual­i­ty con­trols." Known as Vi­askin, the com­pa­ny's patch is de­signed to build tol­er­ance in kids with se­vere peanut al­ler­gy. Aim­mune was try­ing to do the same with a pill, but DBV had got­ten to reg­u­la­tors first, and were in a po­si­tion to be­come the first ap­proved ther­a­py be­fore they with­drew the ap­pli­ca­tion.
DBV re­filed last Au­gust and the FDA ac­cept­ed their re­view in Oc­to­ber, set­ting up an ad­vi­so­ry com­mit­tee hear­ing in May and a de­ci­sion by Au­gust 2020. Then in March, two months af­ter Aim­mune won ap­proval, DBV dis­closed that the FDA had ques­tions about their sec­ond patch too, this time about ef­fi­ca­cy.
The com­pa­ny had just missed the pri­ma­ry end­point on their Phase III tri­al, falling short of a 15% con­fi­dence in­ter­val they had set for im­proved peanut tol­er­ance af­ter one year. Tassé said, though, that the is­sue had to do with re­ports that kids could scratch the patch off.
"This has noth­ing to do with the 15% con­fi­dence in­ter­val," he told in­vestors on a con­fer­ence call. "The ques­tion for the agency has to do with the po­ten­tial im­pact on ef­fi­ca­cy of path ad­he­sion and patch at­tach­ments."
DBV sub­mit­ted da­ta it said showed the stick­i­ness of the patch didn't in­ter­fere with ef­fi­ca­cy. Nev­er­the­less, the FDA can­celed the ad­vi­so­ry com­mit­tee hear­ing, rais­ing con­cern among some an­a­lysts that a de­ci­sion on the drug would like­ly be de­layed and it could be re­ject­ed.
"At this point, we view DB­VT as ef­fec­tive­ly dead in the wa­ter," Baird an­a­lyst Bri­an Sko­r­ney, who has been con­sis­tent­ly bull­ish on Aim­mune's prospects, said in a note.
Joseph Schwartz of SVB Leerink, though far less bear­ish, still called it "a sticky sit­u­a­tion."
"With many cur­rent un­knowns," he wrote, "we look for­ward to up­dates on DB­VT's dis­cus­sions with the FDA and the next steps for Vi­askin Peanut's BLA re­view."
Now DBV said that al­though it asked for guid­ance, dis­cus­sions nev­er ma­te­ri­al­ized, aside from a mes­sage that the da­ta were be­ing re­viewed and the tar­get date for a de­ci­sion was still Au­gust 5. The com­pa­ny's cash bal­ance now stands at €262.4 mil­lion. With the cuts, that will be enough to go "be­yond" first quar­ter of 2021, they said.
So­cial: Daniel Tassé (DBV Tech­nolo­gies)