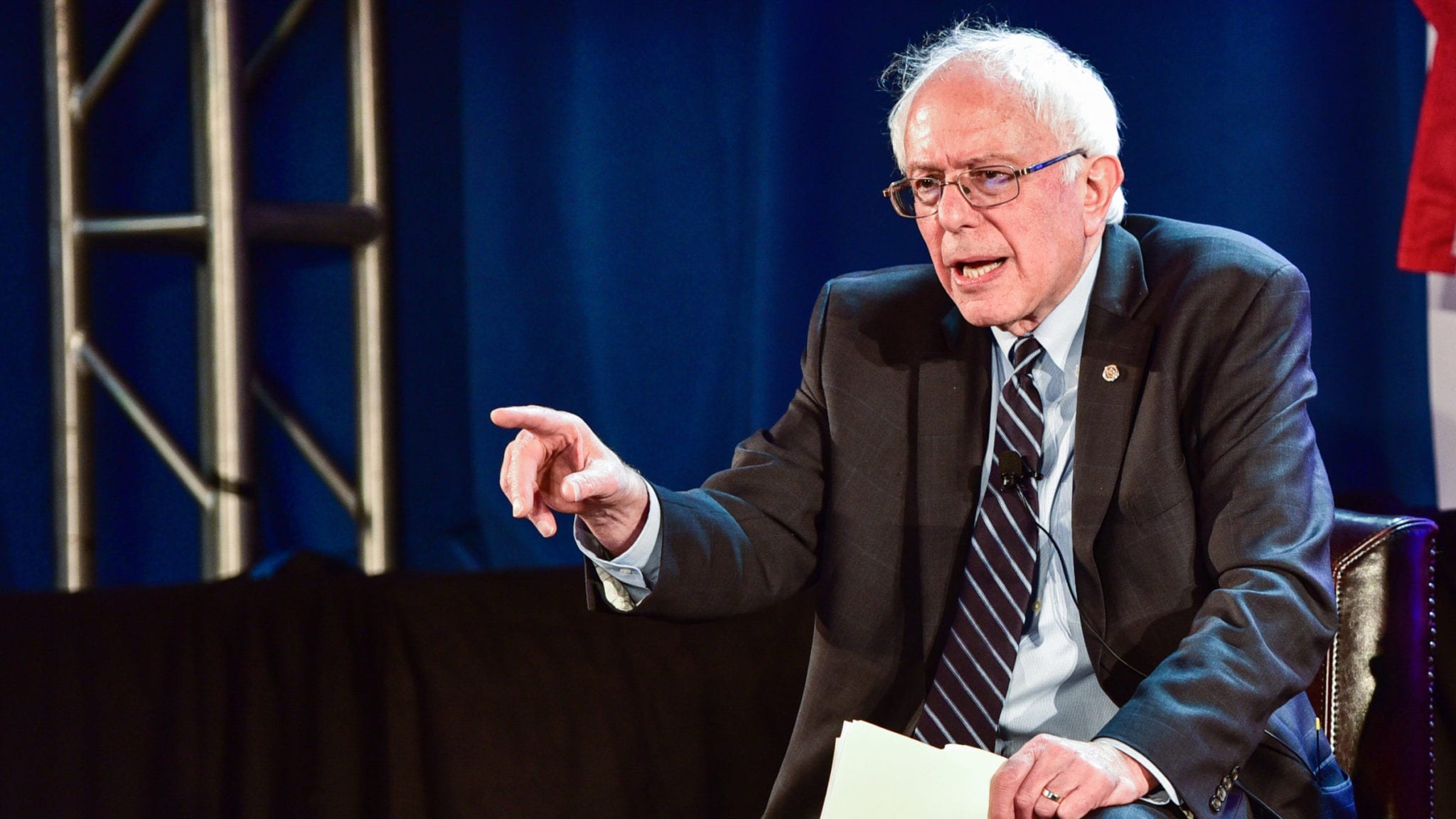 Now that Catalyst has taken center stage as this quarter's most frequently pilloried price gouger, the company $CPRX is trying to take a stand in defense of the $375,000 annual price tag it has slapped on its newly approved drug Firdapse.
Just ahead of his newly announced second run for the presidency, Vermont Senator Bernie Sanders called out Catalyst for "fleecing" taxpayers, the "immoral exploitation of patients" and highlighted the issue as yet another example of a drug company's "corporate greed."  And some patients have complained bitterly that they couldn't afford the drug now, once handed out for free to many of the people who suffer from the rare autoimmune disease Lambert-Eaton myasthenic syndrome, or LEMS.
Once the FDA approval came for Catalyst, that free road was closed.
Catalyst CEO Patrick McEnany is now building his stand around the FDA approval. The biotech spent "millions" testing the drug, which it claims is not an old drug, but a freshly sanctioned new chemical entity that has never been approved before.
Its pricing? McEnany has this to say in his response to Sanders:
We believe that the pricing of our product is in line with the pricing of other products that provide significant clinical benefits  in treating an ultra-orphan disease of similar severity and in order to properly compensate companies for the costs associated with developing, manufacturing, and marketing an orphan drug in compliance with regulatory requirements.
The CEO also says the company will do whatever they can to limit patients' out of pocket cost, downplaying the free supply that had been available, which he says was provided to only a couple of hundred patients in the US.
We've heard these arguments before, from Martin Shkreli ("it was a business decision") to Marathon CEO Jeff Aronin, who insisted that the $89,000 list price for an old steroid was justified by the trial work required by the FDA for an approval.
Once in the spotlight, though, there's no easy way out. A defiant Shkreli ended up in prison for reasons completely unrelated to drug prices, Aronin laid low and then sold his drug to PTC and moved out of the hot seat as fast as he could. McEnany will now see if he can weather the storm at a time a majority of Americans — and the president — have voiced their disgust over drug prices.
McEnany has an ace in the hole. He didn't break any laws setting his price as a monopoly. That's completely legal, and completely controversial. His chances of persuading Sanders and his other critics in Washington DC to leave off, however, are minuscule.
---
Image: Bernie Sanders. SHUTTERSTOCK
---
The best place to read
Endpoints News

? In your inbox.

Comprehensive daily news report for those who discover, develop, and market drugs. Join 51,300+ biopharma pros who read Endpoints News by email every day.

Free Subscription
---
---
---