Death watch: Epirus Bio joins the grow­ing list of biotech fail­ures head­ed for the scrap heap
Ex-Epirus Bio­phar­ma­ceu­ti­cals CEO Amit Mun­shi land­ed his new job at the helm of Are­na Phar­ma­ceu­ti­cals just in time.
On Fri­day, in the lead­up to the Ju­ly 4th week­end, 5AM part­ner and stand-in Epirus $EPRS CEO Scott Rock­lage signed off on an 8K not­ing that the com­pa­ny is prep­ping for Chap­ter 7 liq­ui­da­tion un­der fed­er­al bank­rupt­cy laws as it sets the stage for an "or­der­ly wind down" in the next three months.
With mon­ey run­ning out, no one com­ing to the deal ta­ble and no progress mak­ing a last-ditch ef­fort to trans­form it­self in­to a rare-dis­ease com­pa­ny, Epirus – which had set out to build a biosim­i­lar com­pa­ny de­vel­op­ing knock­offs of some big block­busters for niche mar­kets – has no room left to ma­neu­ver.
"De­spite con­cert­ed ef­forts, EPIRUS has been un­able to se­cure any buy­ers for its sus­pend­ed pro­grams (BOW015 (in­flix­imab, ref­er­ence bi­o­log­ic Rem­i­cade), BOW050 (adal­i­mum­ab, ref­er­ence bi­o­log­ic Hu­mi­ra) and BOW070 (tocilizum­ab, ref­er­ence bi­o­log­ic Actem­ra)), and has been un­able to se­cure any strate­gic part­ners for its rare dis­ease pro­grams," the com­pa­ny says in its SEC fil­ing.
Epirus shares, al­ready in pen­ny stock ter­ri­to­ry, slid 19 cents this morn­ing to a mea­ger 27 cents per share.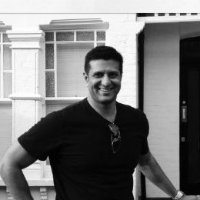 Amit Mun­shi, via LinkedIn
Are­na an­nounced on May 9 that Mun­shi was be­ing named its new CEO, three days af­ter he re­signed from Epirus and the same day Rock­lage laid off about 30 em­ploy­ees in an at­tempt to steer clear of the rocks. On Thurs­day, as Epirus was tak­ing steps to shut down, Mun­shi was lay­ing off 100 staffers at the trou­bled Are­na.
Af­ter get­ting ham­mered for months on Wall Street, biotechs in cri­sis have had lit­tle fi­nan­cial room to ma­neu­ver. Fo­rum Phar­ma­ceu­ti­cals re­port­ed­ly closed its doors last week, trou­bled Bind Ther­a­peu­tics is set­ting up an auc­tion of its as­sets for lat­er in the month and Eleven Bio has been dis­pos­ing of as­sets af­ter back-to-back Phase III flops for its lead drug. The list of failed biotechs in the wake of the big boom of 2012-2015 can on­ly grow longer.