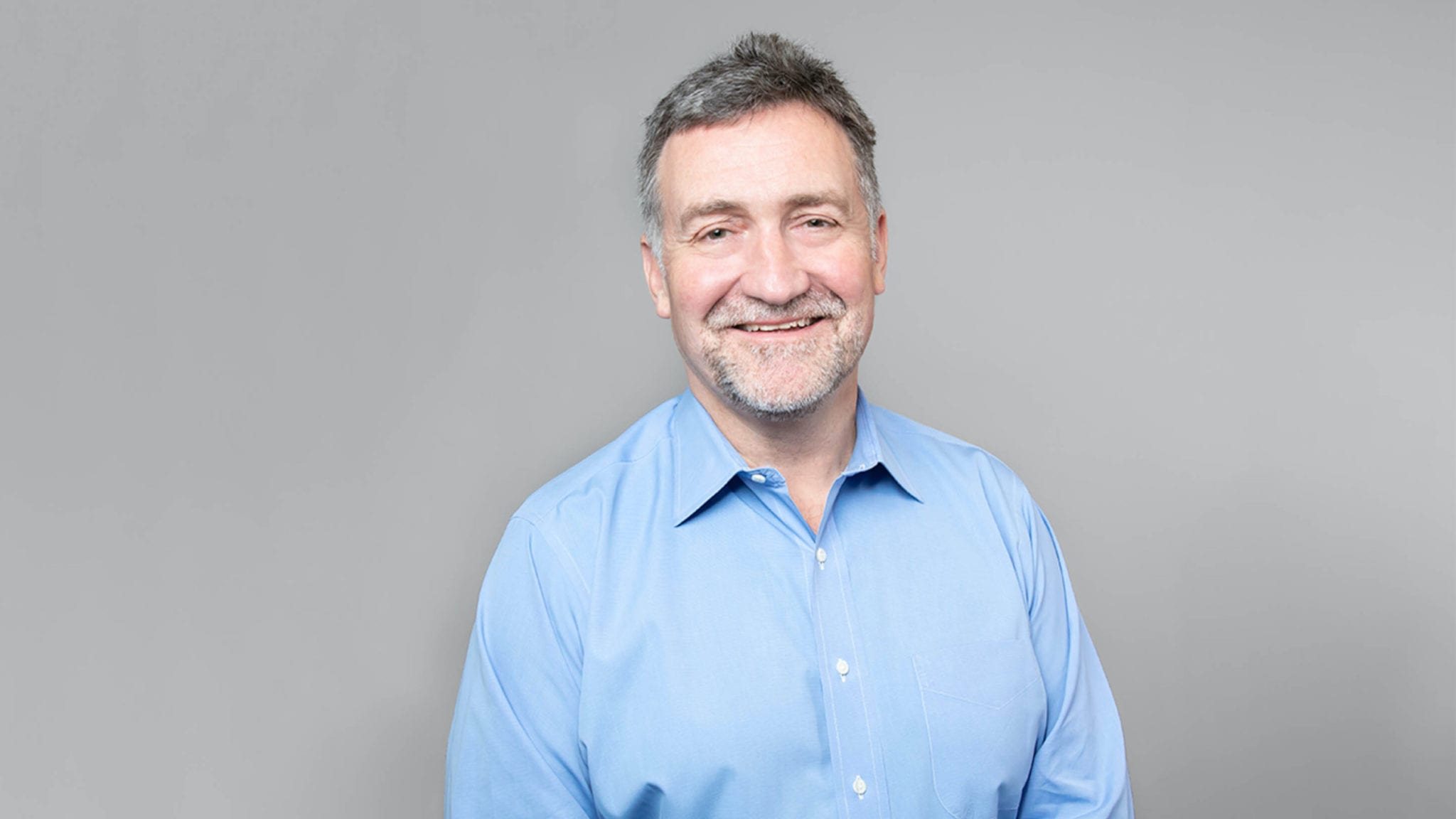 Laurence Reid (Third Rock)
Deci­bel Ther­a­peu­tics rais­es $82M as Lau­rence Reid looks to steer gene ther­a­py piv­ot
Lau­rence Reid could have picked a bet­ter time to take his lat­est CEO job.
It was Jan­u­ary 29 when Deci­bel Ther­a­peu­tics an­nounced they were bring­ing in the for­mer Al­ny­lam and Mil­len­ni­um ex­ec, and the coro­n­avirus was still a dis­tant threat, not even yet named. The job would have been tall enough with­out a pan­dem­ic; af­ter five years and $100 mil­lion, Deci­bel was prepar­ing to piv­ot its plat­form in a new di­rec­tion, work­ing to ex­pand on gene ther­a­py and re­gen­er­a­tion. Reid would need to raise the cash to do so.
Still, de­spite the ear­ly bumps of clear­ing out labs and fig­ur­ing out how to pitch an in­vestor via Zoom, Reid says they've weath­ered the storm. And to­day they an­nounced they've raised an $82 mil­lion Se­ries D led by Or­biMed, near­ly dou­bling their cap­i­tal to date and giv­ing Reid two years of run­way to get a plat­form they hope can trans­form hear­ing in­to the clin­ic.
"March, April, when we were still learn­ing so much, [there] was so much un­cer­tain­ty and a cer­tain de­gree of fear, so for any­one man­ag­ing peo­ple through that — for any com­pa­ny in any in­dus­try but cer­tain­ly for biotech — is a com­plete­ly unique chal­lenge," Reid told End­points News.
"But I was re­al­ly im­pressed by my new col­leagues," he said, not­ing they've got­ten labs and oth­er op­er­a­tions safe­ly back on track. "It's been re­al­ly gal­va­niz­ing to see that ac­tu­al­ly."
Deci­bel finds it­self among three ma­jor Boston area biotechs chas­ing cures for hear­ing dis­or­ders, next to the well-heeled gene ther­a­py up­start Ak­ou­os and the stem cell re­gen­er­a­tion de­vel­op­ers at Fre­quen­cy Ther­a­peu­tics. Ak­ou­os is ahead when it comes to gene ther­a­py, with a can­di­date near­ing the clin­ic to cor­rect hear­ing in pa­tients with mu­ta­tions in the OTOF gene.
Deci­bel spent years fo­cused on pre­vent­ing hear­ing loss, but they piv­ot­ed over the win­ter. Faced with what they char­ac­ter­ized as sur­pris­ing ad­vance­ments in ge­nom­ic and re­gen­er­a­tive tech­nol­o­gy and hav­ing failed to find a bio­mark­er that could let them run a pre­ven­ta­tive tri­al, they de­cid­ed to scrap key pro­grams and fo­cus on gene ther­a­pies that can re­store hear­ing loss.
De­vel­oped in part­ner­ship with Re­gen­eron, Deci­bel's gene ther­a­py for the same pro­tein isn't sched­uled to hit the clin­ic un­til 2022, but Reid tout­ed the ad­van­tage of the ba­sic sci­ence plat­form they built over the last five years.
"We've built this plat­form for in­te­grat­ing dif­fer­ent sin­gle cell ge­nom­ic tech­nol­o­gy, to look at DNA and RNA and splic­ing of RNA and we in­te­grate that to give us a com­plete mol­e­c­u­lar pic­ture of in­di­vid­ual cell types in the in­ner ear," he said. They fo­cus that tech on the hair cells that trans­late sig­nals from the out­side world to the brain, and use gene ther­a­pies to re­store them. "It's the com­bi­na­tion of those plat­form pieces that unique­ly de­fine Deci­bel," he said.
Al­though they're be­gin­ning with fix­ing a sin­gle gene in peo­ple with the OTOF mu­ta­tions, the longer term goal is to build cures for more gen­er­al hear­ing loss and bal­ance dis­or­ders. It's an in­creas­ing­ly com­mon line among a sub­set of gene ther­a­py com­pa­nies, but first they'll have to prove that they can just fix a sin­gle com­mon­ly dys­func­tion­al gene.
Reid said they now have enough mon­ey to get that pro­gram in­to the clin­ic. They'll hope to fol­low with the broad­er ap­proach be­gin­ning at the end of 2022, grab­bing more cash as they do.
"We felt that giv­en where the com­pa­ny was, we want­ed to do a pri­vate fi­nanc­ing," Reid said. "We'll go to the pub­lic mar­ket when we have the need."