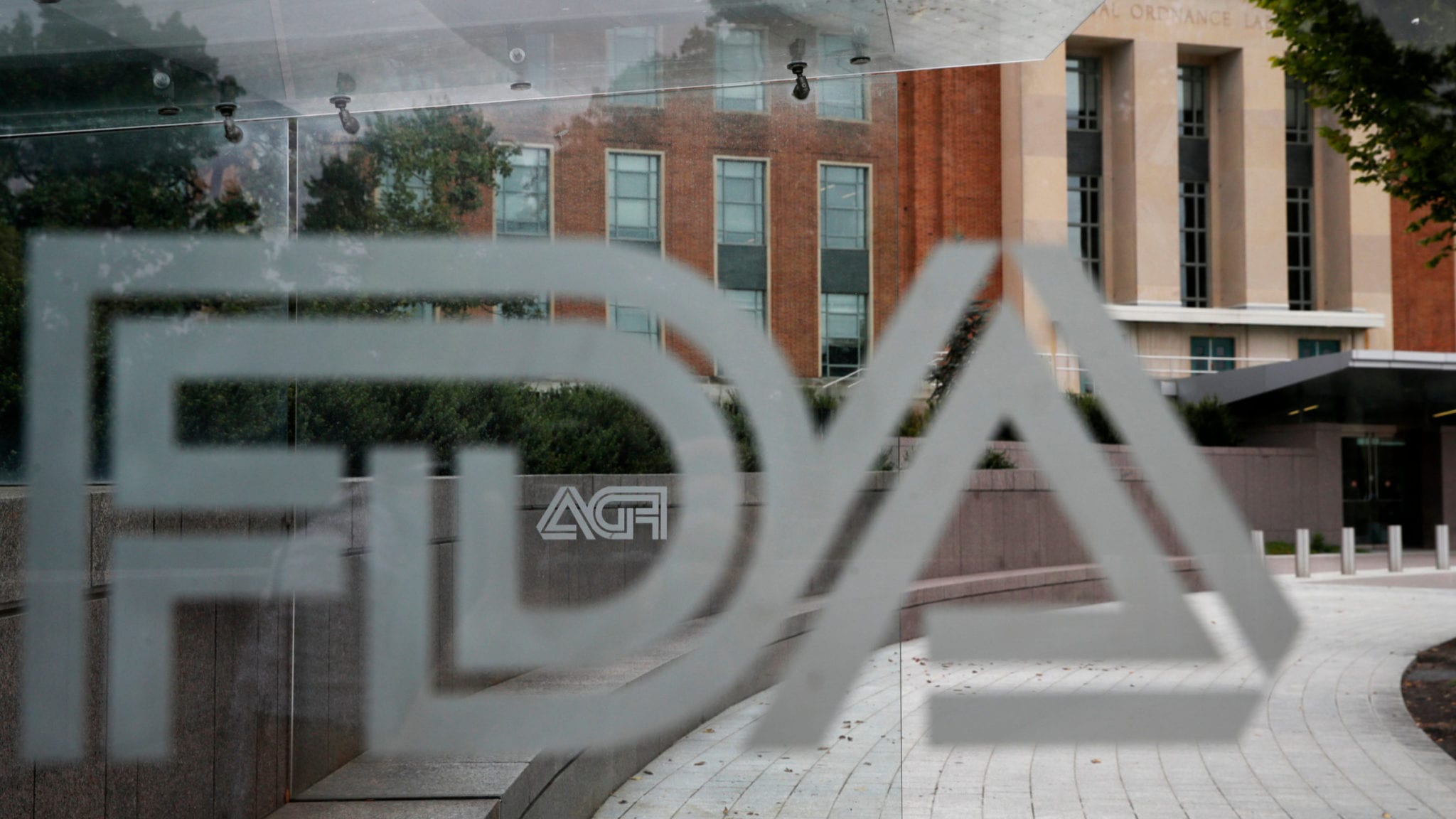 De­ci­pher­a's GIST ther­a­py ripretinib wins speedy FDA re­view — set­ting the stage for bat­tle with ri­val Blue­print
Blue­print Med­i­cines has the edge on tim­ing with its ri­val can­cer drug Ay­vak­it, but De­ci­phera Phar­ma­ceu­ti­cals is not far be­hind. On Wednes­day, the Waltham, Mass­a­chu­setts-based com­pa­ny dis­closed it had se­cured a speedy re­view for its drug ripretinib and an Au­gust de­ci­sion date.
Both pre­ci­sion ther­a­pies are de­signed to treat gas­troin­testi­nal stro­mal tu­mors (GIST) — a rare form of sar­co­ma found in the di­ges­tive sys­tem, most of­ten in the wall of the stom­ach.
Last month, Blue­print scored ac­cel­er­at­ed ap­proval for Ay­vak­it in pa­tients with un­re­sectable or metasta­t­ic GIST har­bor­ing a platelet-de­rived growth fac­tor re­cep­tor al­pha (PDGFRA) ex­on 18 mu­ta­tion, in­clud­ing PDGFRA D842V mu­ta­tions on the ba­sis of da­ta that showed an over­all re­sponse rate of 84%.
But the com­pa­ny's ap­pli­ca­tion to mar­ket the drug in fourth-line GST pa­tients — the in­di­ca­tion De­ci­phera's ripretinib is gun­ning for — was pushed to May 14. The FDA is ex­pect­ed to make its de­ci­sion on the De­ci­phera ther­a­py by Au­gust 13.
Ripretinib has a break­through drug des­ig­na­tion, which should speed things along at the FDA that of late has no prob­lem mov­ing ahead of sched­ule, es­pe­cial­ly when it comes to on­col­o­gy ther­a­pies for pa­tients with few op­tions.
"Ripretinib was ac­cept­ed for pri­or­i­ty re­view un­der the FDA's RTOR pro­gram, which is an ef­fort to ex­pe­dite the ap­proval process for drugs that are deemed im­por­tant as new ther­a­pies by a more in­ter­ac­tive process be­tween the Agency and the Spon­sor," SVB Leerink's An­drew Berens wrote in a note. "As such, we would an­tic­i­pate that the drug will be ap­proved ahead of the Au­gust 13th ac­tion date (PDU­FA), as have oth­er drugs en­tered in this RTOR pro­gram and/or been grant­ed BTD."
De­ci­phera wast­ed no time in an­nounc­ing a new round of fund­ing — just over 10 min­utes af­ter the PDU­FA date was un­veiled pub­licly — of­fer­ing $250 mil­lion in shares of its com­mon stock, rough­ly six months af­ter it raised $400 mil­lion on the back of large­ly pos­i­tive late-stage da­ta.
The raise may sig­nal that a buy­out — which was the re­sult in the case of tar­get­ed ther­a­py de­vel­op­ers Loxo and Ar­ray — is un­like­ly.
"In our view, many in­vestors had an­tic­i­pat­ed an ac­qui­si­tion ahead of the GIST launch, which ap­pears un­like­ly fol­low­ing this raise," Berens said. "The com­pa­ny in­di­cates that the pro­ceeds will help fund pipeline ad­vance­ments, tri­al ex­pan­sion, and prepa­ra­tions for a com­mer­cial launch of ripretinib."
In a ma­jor­i­ty of pa­tients with GISTs, the can­cer cells have a tweaked KIT onco­gene. This gene di­rects cells to make the KIT pro­tein, which caus­es the cells to un­con­trol­lably grow and di­vide. In some 5% to 10% of GISTs, the can­cer cells have a mu­ta­tion in the PDGFRA gene, which caus­es the cells to make too much of the PDGFRA pro­tein, ac­cord­ing to the Amer­i­can Can­cer So­ci­ety.
While ap­proved ki­nase in­hibitors con­trol cer­tain ini­ti­at­ing and drug re­sis­tance-caus­ing mu­ta­tions in KIT and PDGFRα, no ex­ist­ing ther­a­py can in­hib­it all known mu­ta­tions. De­ci­phera's ripretinib is de­signed to thwart the full spec­trum of known mu­ta­tions in KIT and PDGFRα.
Da­ta from a 129 pa­tient late-stage study test­ing ripretinib in GIST pa­tients who had been pre­vi­ous­ly treat­ed with at least three ther­a­pies showed it im­proved pro­gres­sion-free sur­vival by 6.3 months ver­sus 1 month in the place­bo group. But the over­all re­sponse rate (ORR) was 9.4% (com­pared to 0% in the con­trol group) — not a sta­tis­ti­cal­ly sig­nif­i­cant re­sult. And al­though the tri­al was not pow­ered to un­der­take a for­mal analy­sis of over­all sur­vival with­out a suc­cess­ful hit on ORR, re­searchers had a look any­way — find­ing a pos­i­tive 15.1 months for the drug ver­sus 6.6 months for the con­trol arm. To re­coup the ORR miss, the com­pa­ny added some up­dat­ed ear­ly-stage da­ta from a sep­a­rate fol­low-up study of sec­ond- to fourth-line pa­tients.
Ripretinib is al­so be­ing test­ed as sec­ond-line ther­a­py in GIST pa­tients against Pfiz­er's Su­tent in the late-stage IN­TRIGUE tri­al. In a sep­a­rate fil­ing on Wednes­day, the com­pa­ny said it was ex­pand­ing the sam­ple size of the study.
"The ex­pand­ed sam­ple size, the mag­ni­tude of which has not been dis­closed, is ex­pect­ed to be im­ple­ment­ed to al­low the com­pa­ny to main­tain the pow­er of the tri­al by ac­com­plish­ing the pre-spec­i­fied num­ber of events. While this ex­pla­na­tion ap­pears rea­son­able, we an­tic­i­pate that it could cause some con­cern among in­vestors…" Berens said. "We al­so be­lieve some in­vestors may ques­tion the tim­ing of the dis­clo­sure rel­a­tive to the of­fer­ing."