De­nali broad­ens tech to in­fil­trate the blood-brain bar­ri­er with Siri­on deal
Keen­ly-watched neu­ro drug de­vel­op­er De­nali $DNLI is beef­ing up its ar­se­nal to smug­gle drugs across the brain-blood bar­ri­er. The San Fran­cis­co-based com­pa­ny joined forces with Siri­on Biotech to de­vel­op ade­no-as­so­ci­at­ed virus (AAV) vec­tors to en­able ther­a­peu­tics to cross the blood-brain bar­ri­er and tar­get dis­eases of the cen­tral ner­vous sys­tem, such as Alzheimer's, Parkin­son's and Lou Gehrig's dis­ease.
AAVs are small, non-path­o­gen­ic virus­es with a genome of sin­gle strand­ed DNA, which can in­sert ge­net­ic ma­te­r­i­al at a spe­cif­ic site. AAV vec­tors are con­sid­ered a promis­ing gene de­liv­ery sys­tem for ther­a­pies, al­though there are some risks as­so­ci­at­ed with their use such as the po­ten­tial tox­i­c­i­ty of high-dose AAV stud­ies. Spark Ther­a­peu­tics' $ONCE gene ther­a­py for in­her­it­ed blind­ness Lux­tur­na us­es an AAV vec­tor and was ap­proved by the FDA in late 2017.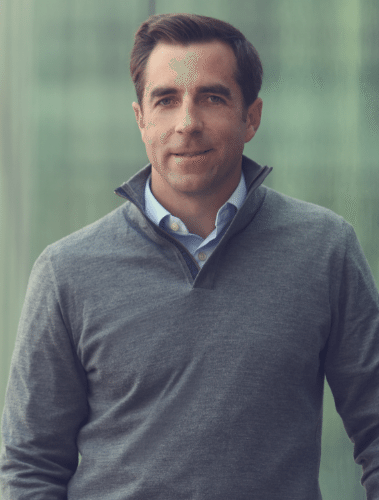 Ryan Watts, De­nali CEO
De­nali, which is run by a crew of for­mer Genen­tech re­searchers in­clud­ing and broke the 2017 record for ini­tial mar­ket val­u­a­tion dur­ing a biotech IPO, has raised sig­nif­i­cant cap­i­tal based on its tar­get­ed, ge­net­ics-based ap­proach to CNS, a field lit­tered with high-pro­file fail­ures. In ear­ly 2018, fresh off the heels of its $280 mil­lion IPO, the com­pa­ny an­nounced an up to $1 bil­lion deal with Japan­ese drug­mak­er Take­da. Lat­er in the year, it picked up an ear­ly op­tion to se­cure ac­cess to an an­ti­body tech­nol­o­gy pi­o­neered at F-Star de­signed to shep­herd drugs across the blood-brain bar­ri­er.
The fi­nan­cial terms of the deal with Siri­on were not dis­closed, al­though the com­pa­nies said the trans­ac­tion in­clud­ed de­vel­op­ment ex­pens­es, up­front and con­tin­gent mile­stone pay­ments to Siri­on, and ad­di­tion­al roy­al­ties on net sales if any prod­uct re­sult­ed from the part­ner­ship.