Di­a­betes gi­ant No­vo said to con­sid­er up to 3,000 lay­offs as US pric­ing storms gath­er: re­port
"Un­cer­tain and un­pre­dictable mar­kets" are forc­ing No­vo Nordisk to con­sid­er drop­ping its longterm fi­nan­cial tar­get and cut­ting 3,000 jobs from its glob­al work­force, ac­cord­ing to a lo­cal me­dia re­port.
Bors­en, a Dan­ish busi­ness news­pa­per, cit­ed anony­mous sources in re­port­ing that the gi­ant di­a­betes drug­mak­er plans to un­veil its cost-cut­ting pack­age along­side sec­ond quar­ter re­sults in Au­gust. Ac­cord­ing to the sources, the plan would in­clude an ad­just­ment of its growth fore­cast, which No­vo put at 5% as re­cent­ly as May.
The gath­er­ing wind­storms in the US on drug pric­ing, es­pe­cial­ly as they re­late to No­vo Nordisk's bread and but­ter in­sulin prod­ucts, are re­port­ed­ly a con­cern lead­ing to the new plan; the com­pa­ny ac­knowl­edged last month these pres­sures would cut its 2019 sales by 1% or 2%.
"The neg­a­tive el­e­ment is the re­port on the long-term fi­nan­cial tar­get, be­cause if true that would mean some­thing has changed since May," Syd­bank an­a­lyst Soren Lontoft Hansen told Reuters.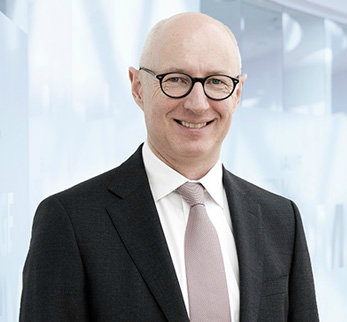 Lars Fruer­gaard Jør­gensen
A spokesper­son de­clined to com­ment on "spec­u­la­tions," but point­ed out that CEO Lars Fruer­gaard Jør­gensen has pre­vi­ous­ly stat­ed in the me­dia that "we as part of our plans for 2019 will de­ter­mine how to make up for the ef­fect of the in­creased part D re­bates through, for ex­am­ple, in­creased sales and cost sav­ings." The state­ment went on:
It's pre­ma­ture to dis­cuss what these plans may look like, be­cause the Part D re­bate is on­ly one of many fac­tors that we need to take in­to ac­count when plan­ning for the fu­ture. We are op­er­at­ing in a dy­nam­ic en­vi­ron­ment that brings new chal­lenges and op­por­tu­ni­ties every day, which means we con­tin­u­al­ly as­sess and ad­just plans as need­ed. And when­ev­er we make im­por­tant de­ci­sions, we will com­mu­ni­cate them at the ap­pro­pri­ate time.
The re­port — which sent shares down 4% in pre-mar­ket trad­ing — comes as No­vo Nordisk has been pump­ing out bull­ish news for the past few months, in­clud­ing new col­lab­o­ra­tions on the stem cell ther­a­py front, a li­cens­ing deal in hema­tol­ogy, and en­cour­ag­ing da­ta paving a piv­otal path to obe­si­ty for its new­ly ap­proved GLP-1 di­a­betes drug semaglu­tide.
If the in­for­ma­tion is ac­cu­rate, though, it would mark the sec­ond time No­vo has dis­ap­point­ed in­vestors in two years.
The 5% growth pre­dic­tion that forms the base­line to­day was in fact half of what No­vo promised in­vestors back in ear­ly 2016. When it ditched the 10% guid­ance, its shares were bat­tered, falling by 19%. And that was on the heels of an an­nounce­ment that the com­pa­ny had to axe 1,000 staffers in its R&D or­ga­ni­za­tion.