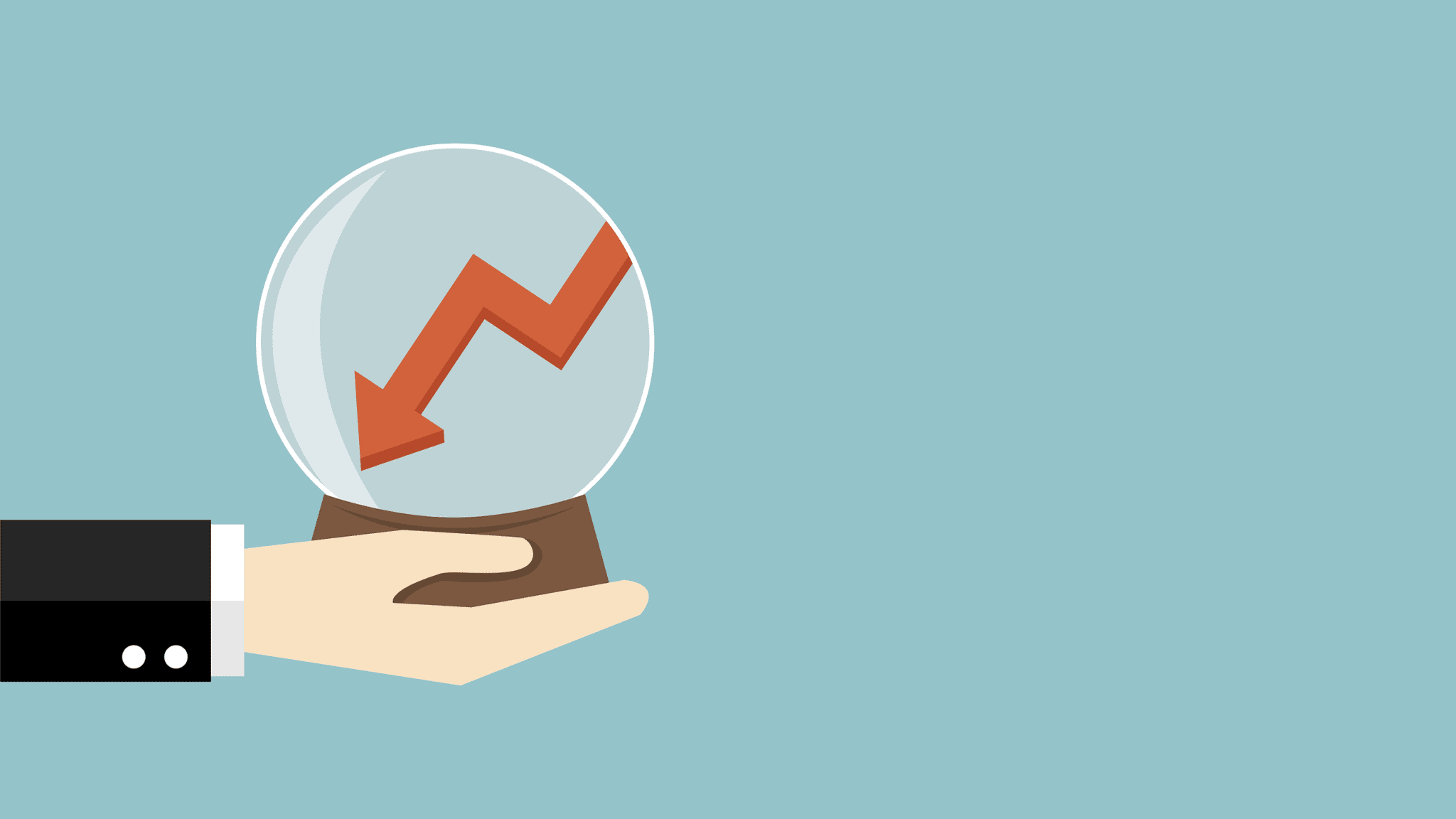 Did Mod­er­na break the biotech IPO mar­ket?
2018 end­ed re­plete with a record-break­ing round of FDA ap­provals and IPO cash rich­es for the year. But that ra­pa­cious en­thu­si­asm soured as De­cem­ber rav­aged stocks across the board, in­clud­ing some ag­gres­sive­ly val­ued new­ly-pub­lic com­pa­nies that al­so end­ed up as col­lat­er­al dam­age, as the cor­rec­tion at the end of the year blurred lines in­to a bear mar­ket.
While the sell-side came out gun­ning with am­bi­tious stock price pro­jec­tions ear­ly Wednes­day, one promi­nent set of an­a­lysts sees mar­ket sen­ti­ment tip­ping to­ward an an­gry back­lash that could have a pro­found im­pact on an in­dus­try that's en­joyed bil­lions in new pub­lic in­vest­ments.
"If there was any­thing good about De­cem­ber it was on­ly that it end­ed," Cowen an­a­lysts wrote in a note eval­u­at­ing bio­phar­ma sen­ti­ment on Wednes­day. "Stock per­for­mance wasn't just poor, but hor­ri­ble by his­tor­i­cal pro­por­tions. The eq­ui­ty in­dices had one of the the worst De­cem­bers of the past cen­tu­ry with both the S&P 500 and DJIA eras­ing not just 2018's gains, but a por­tion of those from 2017. Biotech fared no bet­ter. The NBI was down 11.2% in De­cem­ber, clos­ing 2018 down 9.3%. Sim­i­lar­ly the XBI (-12.1% in De­cem­ber, -15.5% in 2018) has not just end­ed 2018 down, but has giv­en back a large pro­por­tion of the per­for­mance since the Q1:16 lows. Fol­low­ing the worst per­for­mance for stocks on a Christ­mas Eve ever, the on­ly mer­cy came via a ~5% re­bound on the day af­ter Christ­mas. Oth­er­wise the per­for­mance would have been that much worse."
IPOs raked in record sums in 2018 helped along by uni­corn list­ings such as Mod­er­na, Al­lo­gene and Ru­bius. Per­haps the most elec­tri­fy­ing of all pub­lic list­ings last year was that of Mod­er­na $MR­NA, a uni­corn biotech that pulled off the biggest IPO in ear­ly De­cem­ber with a $604 mil­lion boun­ty that as­signed it a mar­ket cap of about $7.5 bil­lion af­ter sell­ing an up­sized 26.2 mil­lion shares at $23 each — the mid-point on its range. The stock, though, soon showed signs of a strug­gle on its first day of trad­ing, end­ing the day down 20% and evap­o­rat­ing some $1.5 bil­lion from its mar­ket val­ue. With a steep drop in Mod­er­na's trad­ing price in its first day out, Wall Street was show­ing signs of cau­tion.
That re­luc­tance was well timed, as the end of the year proved to be a blood­bath.
"In­vestors are shell shocked by the de­pre­ci­a­tion that was so quick, so dra­mat­ic, and so close to the end of the year. A hand­ful of funds have been closed, and oth­ers have re­struc­tured, mak­ing all less se­cure in their jobs with a fair num­ber head­ing to their hol­i­day va­ca­tions con­tem­plat­ing changes in ca­reers. Sen­ti­ment is worse than we can re­mem­ber over the last five years, and in fact many in­vestors have de­vel­oped a bear mar­ket mind­set," Cowen an­a­lysts wrote.
In the bio­phar­ma world, per­haps Mod­er­na is the straw that broke the camel's back. The stock closed at $15.27 on Dec. 31 and a mar­ket cap of about $5 bil­lion. On Wednes­day, a slew of ini­ti­a­tions on the mR­NA com­pa­ny sur­faced from the com­pa­ny's own un­der­writ­ers:
Buy at Gold­man Sachs, PT $25
Over­weight at JP Mor­gan, PT $22
Over­weight at Piper, PT $24
Over­weight at Mor­gan Stan­ley, PT $29
Out­per­form at Op­pen­heimer, PT $27
Buy at Need­ham, PT $28
For Cowen, a no­table ex­cep­tion from Mod­er­na's list of un­der­writ­ers, IPO sen­ti­ment in 2019 will be un­der­scored by re­straint and vig­i­lance.
"Fol­low­ing some no­table IPOs that were per­ceived to be ag­gres­sive­ly val­ued, and that quick­ly broke the deal price, the mood to­ward IPOs has sunk be­low dis­in­ter­est to­ward anger. The win­dow may not have closed com­plete­ly, but in­vestors will be very choosy over the next sev­er­al months, se­lec­tive­ly sup­port­ing com­pa­nies with strong fun­da­men­tals, pedi­greed man­age­ment, and at­trac­tive val­u­a­tions. Nonethe­less, there re­mains no short­age of pri­vate com­pa­nies hop­ing to IPO dur­ing 2019," not­ed the an­a­lyst team.
---
Im­age: SHUT­TER­STOCK