Sur­prise: Did Oton­o­my bring its lead ear drug back from the dead?
Shares of Oton­o­my $OT­IC went in­to blastoff mode af­ter the mar­ket closed on Wednes­day, as re­searchers for the biotech re­port­ed pos­i­tive Phase III da­ta for their lead drug for Ménière's dis­ease. And that comes just two months af­ter the first Phase III went bel­ly up in an ug­ly flop that crushed the stock price and forced the biotech to re­or­ga­nize and cut staff.
The sec­ond Phase III, fol­low­ing fail­ures for the Phase IIb as well as the first late-stage tri­al, ev­i­dent­ly backed up the com­pa­ny's be­lief that it could mine pos­i­tive da­ta with their drug if they fo­cused on the av­er­age num­ber of ver­ti­go days at month 3.
What's odd, though, is af­ter the first Phase III flop, the com­pa­ny an­nounced and lat­er con­firmed that it was sus­pend­ing all work on the drug, in­clud­ing the AVERTS-2 tri­al re­port­ed on to­day.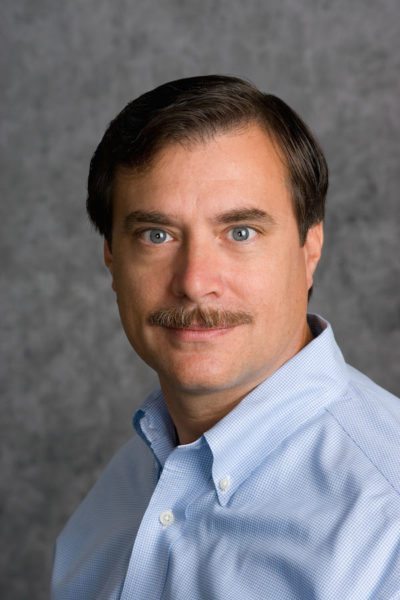 David We­ber
The biotech says to­day that their study hit the pri­ma­ry end­point among pa­tients with Ménière's dis­ease, with a p val­ue of 0.029, as the drug arm achieved a 6.2-day mean re­duc­tion in de­fin­i­tive ver­ti­go days and a 2.5-day mean dif­fer­ence be­tween the drug and place­bo groups.
Oton­o­my now plans to hus­tle the da­ta to reg­u­la­tors to see about the clin­i­cal re­quire­ments that will need to be met be­fore fil­ing for an ap­proval.
That's right along what in­vestors were look­ing to hear. The stock im­me­di­ate­ly rock­et­ed up 151% on the re­sults.
Some of the an­a­lysts, though, raised an eye­brow over the da­ta, not­ing that it was at least par­tial­ly based on the 105 pa­tients who had com­plet­ed their di­ary work on re­sults, out of 174 in the tri­al. Re­searchers said that there was a 68% re­duc­tion in ver­ti­go fre­quen­cy from base­line to Month 3 in the Otividex group com­pared to 40% for place­bo, so there was clear­ly a place­bo re­sponse to reck­on with.
So some ques­tions about what they found in a tri­al they had said was sus­pend­ed are lin­ger­ing.
"The suc­cess of the AVERTS-2 tri­al clear­ly demon­strates the treat­ment ben­e­fit of Otividex in pa­tients with Ménière's dis­ease, and these re­sults are con­sis­tent with our ex­pec­ta­tions based on the Phase 2b tri­al," said David We­ber, pres­i­dent and CEO of Oton­o­my. "We will com­plete analy­sis of this tri­al and pre­pare for dis­cus­sions with the FDA which we ex­pect to oc­cur dur­ing the first quar­ter of 2018. We will al­so fur­ther as­sess the AVERTS-1 tri­al to iden­ti­fy fac­tors that might ex­plain the dif­fer­ent out­come in that tri­al and in­form the de­sign of our clin­i­cal pro­gram to sup­port an NDA fil­ing."