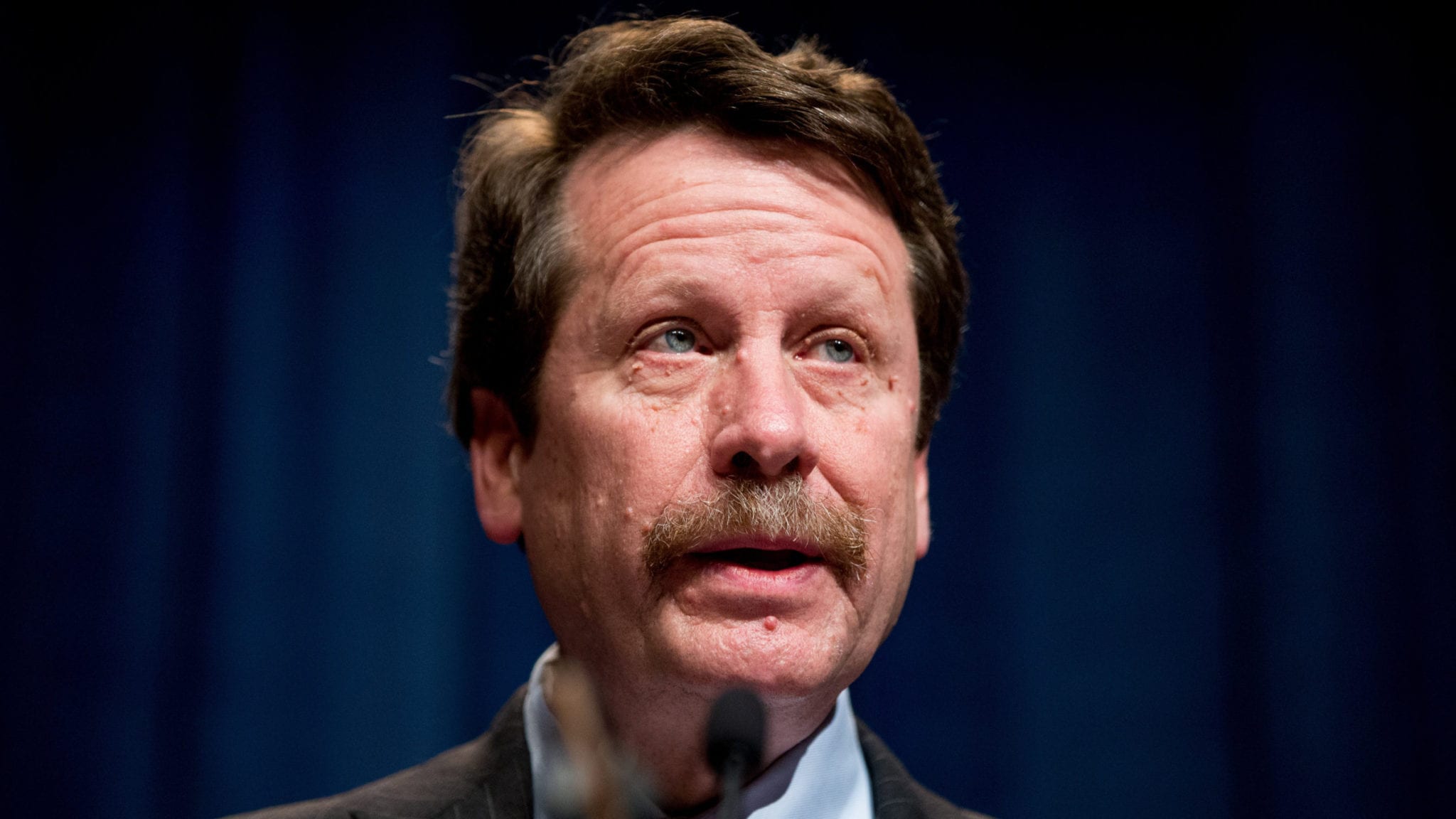 Does bio­phar­ma sup­port the Califf nom for FDA? Yeah, what­ev­er
Now that Pres­i­dent Joe Biden has drug his heels as long as pos­si­ble in se­lect­ing a new FDA com­mis­sion­er, we're set to wel­come the new boss — same as the old boss.
Janet Wood­cock, whose pub­lic lega­cy may now boil down to the ap­proval of an un­proven Alzheimer's drug and whose in­dus­try lega­cy cen­ters on putting the agency in sync with the largest drug de­vel­op­ers, is set to step aside as Robert Califf makes his way back to the helm. And the in­dus­try large­ly ap­pears to think that's just fine.
We asked our read­ers what they thought about the move — which Wash­ing­ton in­sid­ers be­lieve is large­ly a slam dunk giv­en the last vote in Califf's fa­vor. And 58% of­fered a quick and em­phat­ic thumbs up. True, right at 1 in four were not hap­py about the move. But with an­oth­er 18% lined up among the un­de­cid­eds, it's clear he won't face much if any crit­i­cism from in­sid­ers, who most­ly like him fine.
Califf, notes one sup­port­er, "knows what he is do­ing. FDA is in a good place and does not need rein­vent­ing. He will have to avoid Bio­gen like is­sues, but that is not hard."
A key mo­ment in his past ex­pe­ri­ence run­ning the FDA oc­curred when Califf let Wood­cock move ahead with her con­tro­ver­sial OK for Sarep­ta's still ex­per­i­men­tal Duchenne MD drug. Af­ter de­lay­ing the start of its con­fir­ma­to­ry tri­al, Sarep­ta will need more than 9 years to see through its post-ap­proval study. Bio­gen al­so gets 9 years. And no one is look­ing for the FDA to make things much hard­er for the av­er­age drug de­vel­op­er.
Califf will al­ways look a lit­tle lack­lus­ter com­pared to Scott Got­tlieb, a dy­nam­ic com­mish who al­so helped spot­light the re­volv­ing door be­tween the FDA and in­dus­try by leap­ing straight to Pfiz­er's board. Califf is jump­ing in from Ver­i­ly. But he got his aca­d­e­m­ic cred at Duke, and he gets a lot of sup­port for that alone.
— He's the clear best op­tion among some not-great can­di­dates (aside from Scott Got­tlieb, who ap­par­ent­ly was not in­ter­est­ed in the job).
"We need an FDA head and there isn't any­one else who seems bet­ter," notes an­oth­er read­er.
Oth­ers find that hard to be­lieve.
— This is a crit­i­cal time in the FDA's fu­ture and it is time for new blood.
"Too close­ly con­nect­ed to in­dus­try and cur­rent gov­ern­ment," writes an­oth­er in a com­ment re­peat­ed­ly echoed among the crit­ics.
That in­sid­er knowl­edge, though, can cut both ways with this crowd.
— Prag­mat­ic leader with an ex­cel­lent un­der­stand­ing of the clin­i­cal de­vel­op­ment process and a true com­mit­ment to in­no­va­tion for pa­tients that im­prove pa­tient out­comes.

— Thought­ful, ded­i­cat­ed, great per­spec­tive, trained as a clin­i­cian and clin­i­cal re­searcher, so he sees the field of ther­a­peu­tic de­vel­op­ment from a won­der­ful per­spec­tive. Cares about peo­ple and pub­lic health, does not view him­self as a "reg­u­la­tor". He has all the right skills to lead FDA back to a trust­ed po­si­tion of lead­er­ship and pub­lic ser­vice in these fraught times of pub­lic opin­ion.
But the praise was large­ly mut­ed:
— Good enough con­sid­er­ing the al­ter­na­tives.
At this point, just mak­ing a choice and clear­ing up any un­cer­tain­ty will be re­as­sur­ing to a large seg­ment of in­dus­try lead­ers. And what­ev­er Janet Wood­cock does next, her dom­i­nant spir­it will con­tin­ue to in­flu­ence events at the FDA.