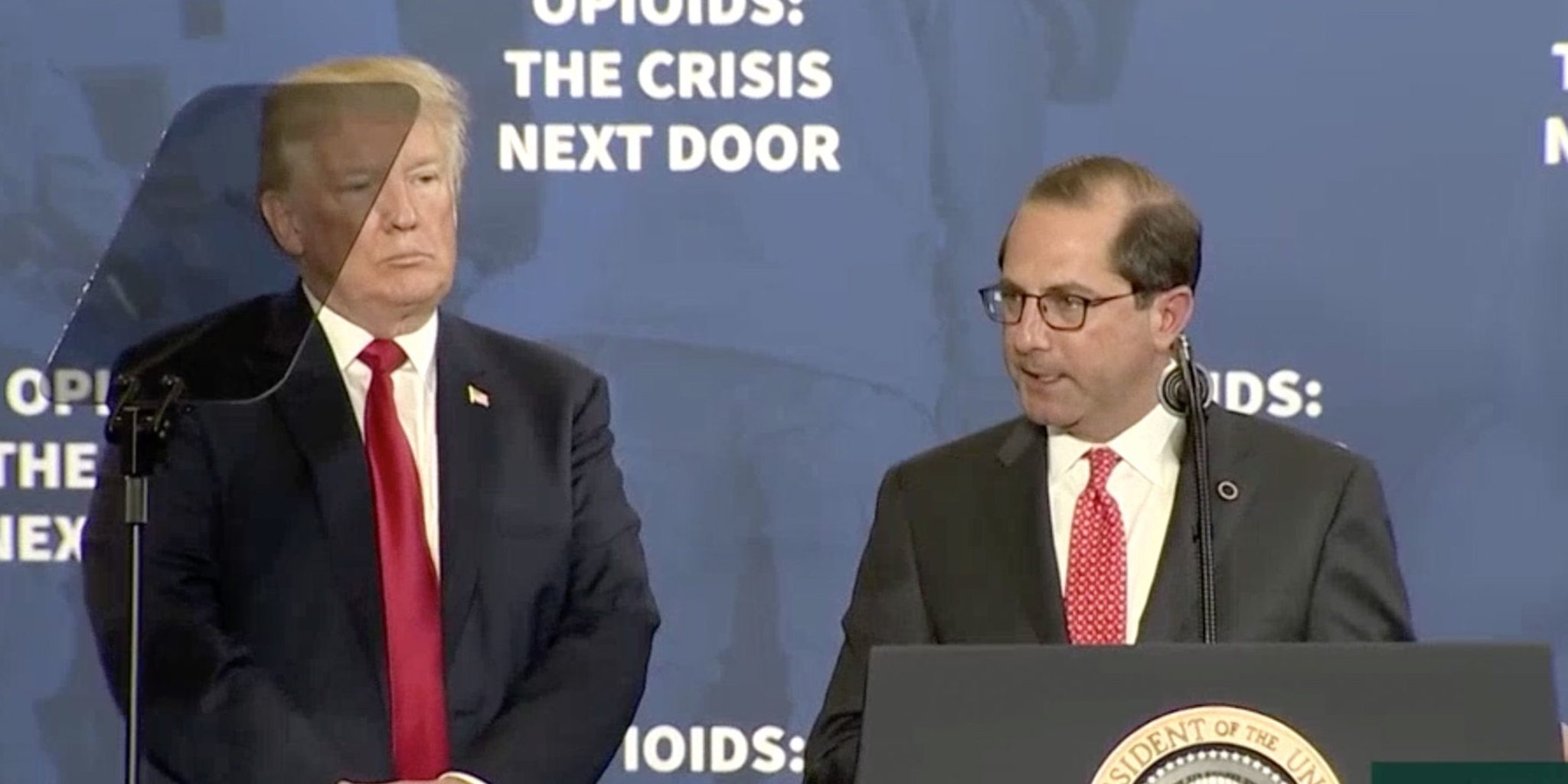 Don­ald Trump promis­es (again) to slash drug prices sub­stan­tial­ly; 'and it's go­ing to be beau­ti­ful'
Near the be­gin­ning of Pres­i­dent Don­ald Trump's ad­min­is­tra­tion, the chief ex­ec­u­tive of the coun­try made waves in bio­phar­ma with his re­peat­ed in­sis­tence that he would roll out new ini­tia­tives that would slash the price of drugs.
Noth­ing much came out of that, ex­cept for the FDA's move to ramp up ap­provals for new gener­ics, which has no im­pact on the price of brand­ed drugs still equipped with patent pro­tec­tion, which draw the most heat from re­form ad­vo­cates.
But to­day, in a fiery speech that in­clud­ed a call for the death penal­ty for cer­tain drug deal­ers im­pli­cat­ed in the opi­oid epi­dem­ic, Trump was back at it, promis­ing to un­veil a con­cert­ed cam­paign that would roll back drug prices in a mat­ter of weeks.
"You'll be see­ing drug prices falling very sub­stan­tial­ly in the not too dis­tant fu­ture," the pres­i­dent told a crowd of sup­port­ers in the bell­wether state of New Hamp­shire, "and it's go­ing to be beau­ti­ful."
"You've done a lot al­ready to tack­le this is­sue of drug pric­ing," com­pli­ment­ed Trump's new health sec­re­tary Alex Azar. "Last year the FDA ap­proved more gener­ic drugs than it ever has in its his­to­ry — bring­ing prices down for every­one."
"(W)e're go­ing to be rolling out as you men­tioned in about a month a whole slate of oth­er pro­pos­als around how we de­crease the price of drugs and how we bring dis­counts that the mid­dle­men right now are get­ting; how those will go to our pa­tients — to in­di­vid­u­als," he added.
Trump al­so was quick with a com­pli­ment, say­ing that Azar "ran an in­cred­i­bly suc­cess­ful drug com­pa­ny. Who knows bet­ter than the guy run­ning the drug com­pa­ny? Eli Lil­ly."
"The most re­spect­ed man in that in­dus­try and we got him to work be­cause he loves this coun­try."
Azar was ac­tu­al­ly squeezed out of Lil­ly, where he was pres­i­dent of the US di­vi­sion, about a year be­fore Trump ap­point­ed him to HHS. Now we'll have to wait a few weeks to see whether the man who once de­fend­ed drug pric­ing strate­gies as a nec­es­sary part of back­ing in­no­va­tion can of­fer a co­her­ent plan to sig­nif­i­cant­ly re­duce drug prices for every­one.
---
Im­age: Alex Azar with Pres­i­dent Trump C-SPAN