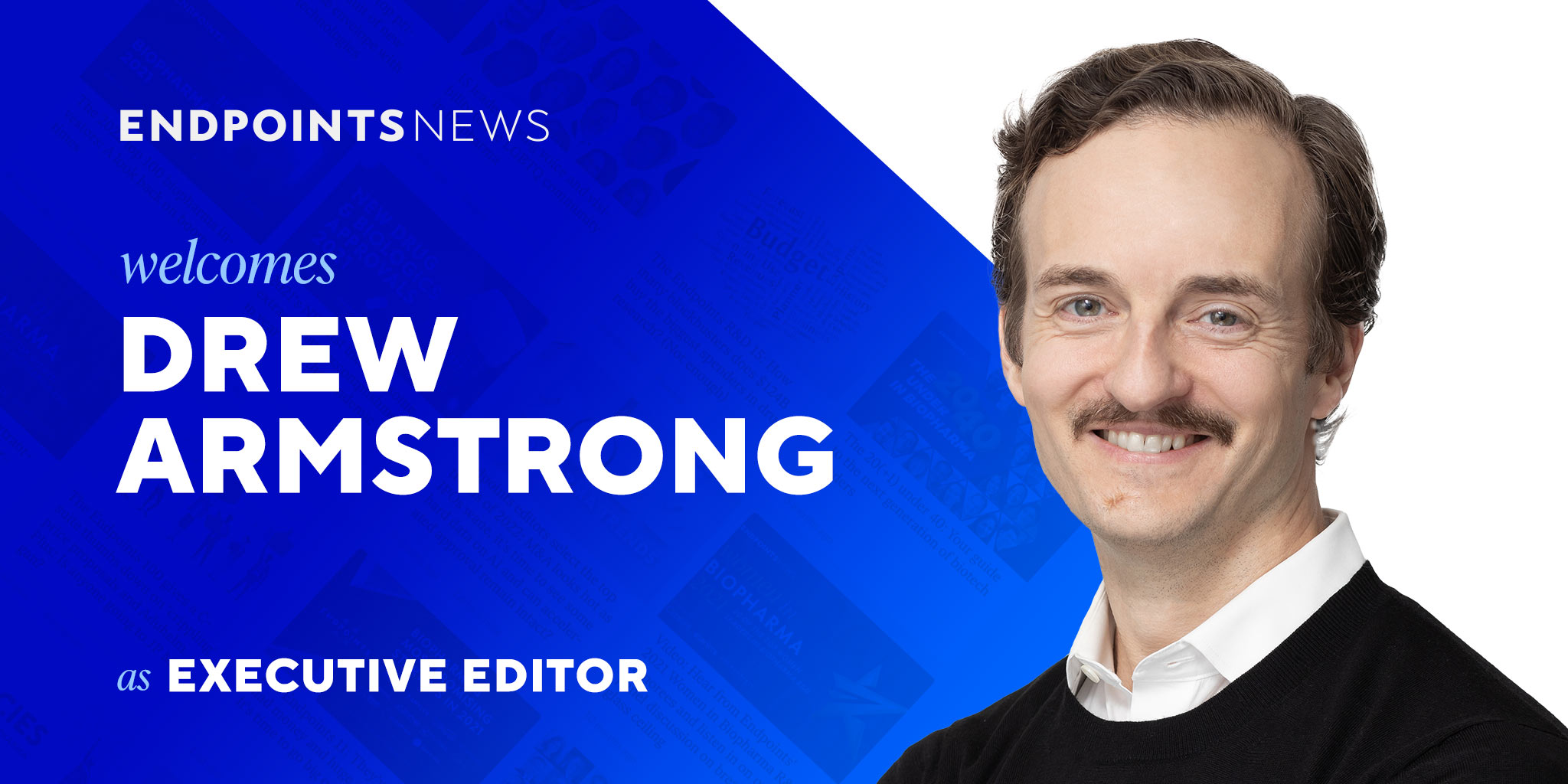 Drew Arm­strong is com­ing to End­points(!) And there are some more sur­pris­es to come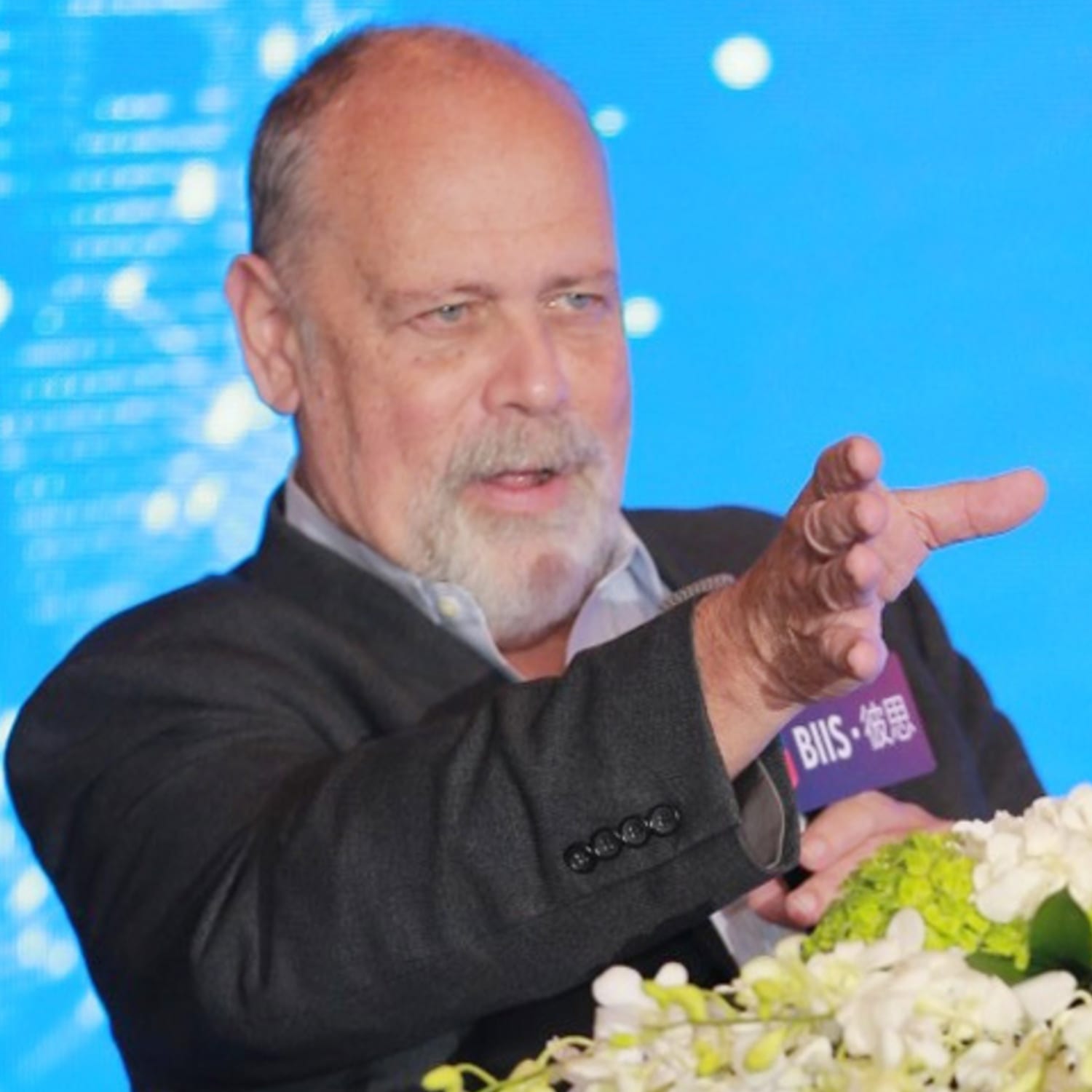 Bioreg­num Opin­ion Col­umn by John Car­roll
There are a few big days to re­call in the six-year his­to­ry of End­points News. (Ac­tu­al­ly, six years, four months and 12 days, but who's count­ing.)
One was a sit-down I had with Ar­salan Arif in New York a few weeks be­fore the launch, when we agreed to some ba­sic val­ues for what we were go­ing to do. That con­ver­sa­tion is a reg­u­lar touch­stone for us. We com­mit­ted to be­ing hon­est with each oth­er and the staff. We'd give it every­thing we had, and we would con­duct our­selves in­de­pen­dent­ly and with in­tegri­ty.
We would make it or break it on our own, free to do what was right rather than sim­ply what was the most ex­pe­di­ent.
We start­ed with vir­tu­al­ly no subs and no mon­ey at all for mar­ket­ing — or any­thing else for that mat­ter. So when we cruised past the 100,000 mark on sub­scribers, I hap­pi­ly raised a glass on that big day. Mis­sion ac­com­plished! And I did it again at 150,000 ear­li­er this year.
Once we get to 200,000, I'm go­ing all out.
Cer­tain­ly we've had some big hires along the way. The ed­i­to­r­i­al team is sec­ond to none in this busi­ness, with a wide buy-in from in­dus­try in­sid­ers on our brand of bio­phar­ma busi­ness jour­nal­ism: con­ver­sa­tion­al, con­tex­tu­al and very, very cur­rent.
Our sales team is made up of rock stars, and they know I ap­pre­ci­ate every­thing they do. Hir­ing them is a stand­out set of mo­ments for me. Ex­pand­ing the team here — now that we have tripled rev­enue in three years with a big as­sist from our ops team — has al­ways been the most im­por­tant job.
To­day I'm adding Nov. 1, 2022 to the ros­ter of red let­ter days for End­points, as Drew Arm­strong — a long­time Bloomberg vet and se­nior health­care ed­i­tor well known to many of you — joins us as the new ex­ec­u­tive ed­i­tor.
In the EE chair, Drew will be lead­ing the ed­i­to­r­i­al team. I'm here to sup­port him in every­thing he does, as I fo­cus more of my time and at­ten­tion on the things I love: writ­ing news, mod­er­at­ing events glob­al­ly. Stay­ing in touch with the in­ner work­ings of bio­phar­ma.
This hasn't been a quick hire, and while I of­ten wished it had gone faster, I ap­pre­ci­ate now more than ever the chance I had to get to know Drew be­fore we all signed on the dot­ted line re­cent­ly. The in­sights he's of­fered on our busi­ness, his ideas for growth, his en­er­gy and pur­pose for cre­at­ing End­points 2.0, and 3.0, have been a re­al learn­ing ex­pe­ri­ence.
I ex­pect to con­tin­ue to learn from him. I cer­tain­ly look for­ward to it.
Some things aren't go­ing to change.
Ar­salan and I had a chance to re­new some of those old vows with Drew. We'll re­main a stead­fast­ly in­de­pen­dent busi­ness pub­li­ca­tion. In­sight and in­tegri­ty are our guides. And now we'll look for new ways to bring our brand of must-read jour­nal­ism to oth­er ar­eas as well.
You can ex­pect to hear more about that — from Drew — be­fore the year ends.
While Ar­salan and I are in­cred­i­bly proud of every­thing the team has ac­com­plished, it's time to make an­oth­er trans­for­ma­tive change. And that will take the kind of vi­sion­ary leader and in­no­va­tor Drew is.
Some old norms in busi­ness re­port­ing are in bad need of break­ing. And do­ing it here, with an on­line pub­li­ca­tion that's shown how it can reach around the globe, is an ab­solute must.
So join me in wel­com­ing Drew Arm­strong to End­points News. It's go­ing to be great.