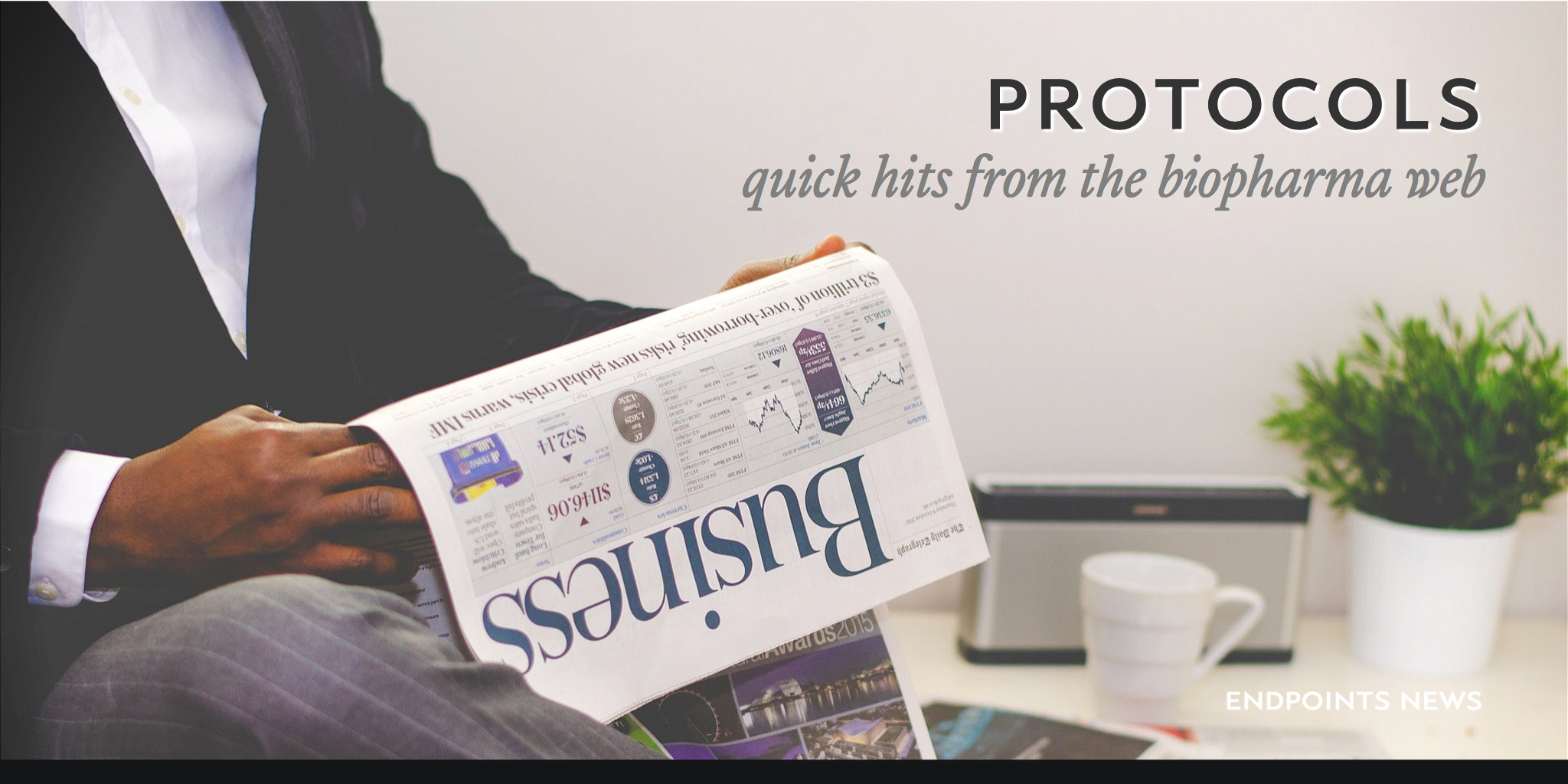 Dupix­ent scores speedy re­view for rhi­nos­i­nusi­tis with nasal polyps; Af­ter trans­plant, third pa­tient is HIV-free for 3 months
→ Re­gen­eron $REGN and Sanofi's $SNY mon­o­clon­al an­ti­body Dupix­ent — al­ready ap­proved for eczema and asth­ma — is in line for an­oth­er ap­proval. The FDA has grant­ed the drug — which made $922 mil­lion in net sales last year — pri­or­i­ty re­view for pa­tients with se­vere chron­ic rhi­nos­i­nusi­tis with nasal polyps, who of­ten see their dis­ease re­turn de­spite surgery and/or sys­temic cor­ti­cos­teroids. The US agency is ex­pect­ed to make its de­ci­sion by June 26.
→ There was pal­pa­ble ex­cite­ment ear­li­er this week with the news of a sec­ond HIV pa­tient ex­pe­ri­enc­ing long-term re­mis­sion (18 months) fol­low­ing a bone mar­row trans­plant. Al­though the risky pro­ce­dure is un­like­ly go­ing to be used in HIV pa­tients un­less they are al­so rid­dled with can­cer, the plau­si­bil­i­ty of an HIV cure is tempt­ing. On Tues­day, New Sci­en­tist re­port­ed that a third in­di­vid­ual, dubbed the "Düs­sel­dorf pa­tient," was found to be HIV-free af­ter three months off an­tivi­ral drugs. Apart from the three re­port­ed cas­es, there are two pa­tients that have un­der­gone a bone mar­row trans­plant but haven't stopped tak­ing an­tivi­ral med­ica­tions yet, the re­port said.
→ Weeks af­ter TG Ther­a­peu­tics nabbed break­through ther­a­py sta­tus for its ex­per­i­men­tal can­cer drug um­bral­is­ib, the drug de­vel­op­er said da­ta safe­ty boards had giv­en the com­pa­ny the green light to con­tin­ue eval­u­at­ing the com­pound in two tri­als — the UNI­TY-CLL Phase III study and the UNI­TY-NHL Phase IIb tri­al — as planned. "…the DSMBs, which col­lec­tive­ly eval­u­at­ed safe­ty da­ta from over 750 pa­tients treat­ed with um­bral­is­ib, did not raise any safe­ty con­cerns and rec­om­mend­ed that both the UNI­TY-CLL and the UNI­TY-NHL tri­als con­tin­ue un­mod­i­fied," chief Michael Weiss said in a state­ment. The New York-based com­pa­ny's stock $TGTX jumped about 9.4% to $6.65 in pre-mar­ket trad­ing.