Dy­navax caps a long-run­ning reg­u­la­to­ry saga with an FDA OK for hep B vac­cine Hep­lisav
Reg­u­la­tors have been fret­ting for the last 5 years about Dy­navax's Hep­lisav, a he­pati­tis B vac­cine linked to a long-run­ning string of un­ex­plained safe­ty is­sues, in­clud­ing an im­bal­ance in the rate of car­dio events that sug­gest­ed an un­der­ly­ing is­sue no one could clear­ly de­fine. But Thurs­day night came for­mal word that Dy­navax's long reg­u­la­to­ry odyssey in search of an ap­proval — af­ter two ear­li­er re­jec­tions — was over. The FDA sanc­tioned the vac­cine for a com­mer­cial launch.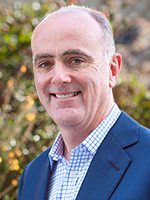 Ed­die Gray, Dy­navax CEO
The FDA nev­er has com­plete­ly let go of its safe­ty con­cerns, pro­duc­ing a la­bel that pro­vides the clin­i­cal da­ta Dy­navax $DVAX had gath­ered along the way. But the da­ta al­so in­cludes an ef­fi­ca­cy pro­file that's clear­ly su­pe­ri­or to GSK's En­ger­ix-B. And now the biotech — which has failed to pro­duce a part­ner for this prod­uct af­ter promis­ing last year to give it a try — will go up against the phar­ma gi­ant with a sales force of about 50 in the US.
RBC's Matthew Eck­ler looked it all over and gave Dy­navax a thumbs up in the David-vs-Go­liath strug­gle to come:
Giv­en Hep­lisav's su­pe­ri­or ef­fi­ca­cy and con­ve­nience pro­file, we con­tin­ue to see po­ten­tial to grow the cur­rent hep B vac­cine mar­ket (~$270M) through in­creased com­pli­ance, pre­mi­um pric­ing, and the cap­ture of adult di­a­bet­ic pop­u­la­tion, re­sult­ing in $300M pro­ject­ed peak rev­enue.
Dy­navax shares surged 15% on the news, though it wasn't un­ex­pect­ed af­ter a pan­el vote in its fa­vor.
The biotech's vac­cine — a com­bo of a he­pati­tis B sur­face anti­gen and a TLR9 ag­o­nist — pro­vid­ed a pro­tec­tion rate of 95% com­pared with 81% for En­ger­ix-B. In a sub­group analy­sis of Type 2 di­a­betes pa­tients, the range was 90% to 65%.
The vac­cine in­dus­try is a big field dom­i­nat­ed by glob­al play­ers like Sanofi and Glax­o­SmithK­line. That's one rea­son why the biotech has been the sub­ject of con­sid­er­able spec­u­la­tion that it was a po­ten­tial buy­out tar­get, in­clud­ing a re­cent piece from Reuters claim­ing that some po­ten­tial buy­ers had been in to kick the tires. Noth­ing has come of that, so far. And Dy­navax CEO Ed­die Gray has in­sist­ed that the plan all along has been to com­mer­cial­ize the vac­cine, with help from a part­ner.