Dy­navax takes a big step to­ward an OK for hep B vac­cine, but nag­ging safe­ty is­sues re­main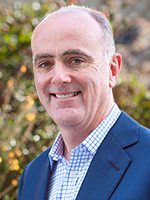 Ed­die Gray, Dy­navax CEO
Will the third time prove the charm for Dy­navax?
More than a few an­a­lysts are still ask­ing that ques­tion af­ter a pan­el of out­side ex­perts formed by the FDA of­fered a lop­sided vote in fa­vor of an ap­proval — with three ab­sten­tions for its hep B vac­cine Hep­lisav and on­ly one op­posed for safe­ty rea­sons.
Ef­fi­ca­cy was nev­er re­al­ly in doubt. The da­ta are sol­id. But there was plen­ty of fret­ting about Hep­lisav's safe­ty pro­file, af­ter reg­u­la­tors spot­light­ed an im­bal­ance of deaths and car­diac events which has nev­er been ex­plained. The in­ter­nal FDA re­view last Wednes­day forced the stock $DVAX down 10%, but it rock­et­ed up 80% Fri­day evening af­ter the ex­perts weighed in on ways that the biotech could keep a care­ful eye on the health of the peo­ple tak­ing their vac­cine.
Whether the FDA signs off on that and green-lights the vac­cine, af­ter post­ing a sol­id set of da­ta in com­par­i­son with Glax­o­SmithK­line's En­ger­ix-B, is now the big ques­tion. The agency on­ly rarely bucks its out­side ex­perts, and the man­date at the agency now is def­i­nite­ly in fa­vor of ap­provals over de­lay.
This pro­gram has al­ready been stiff-armed twice at the FDA, fol­low­ing a clin­i­cal hold ear­ly on in 2008.
RBC's Matt Eck­ler is bet­ting that the com­pa­ny and the FDA can square away a plan for phar­ma­covig­i­lance, al­low­ing an ap­proval by Au­gust 10 and a launch next year — whether or not the biotech can land a part­ner. But there are plen­ty of un­re­solved ques­tions re­gard­ing the de­tails and how they may in­flu­ence the com­mer­cial re­cep­tion. He wrote:
Pri­or to the pos­i­tive vote, pan­el mem­bers ex­pressed lin­ger­ing con­cerns over the MI (my­ocar­dial in­farc­tion) sig­nal seen in HBV-23, as well as the suf­fi­cien­cy of the pro­posed de­sign of the post mar­ket­ing sur­veil­lance pro­gram. The cur­rent pro­pos­al from DVAX is to con­duct ob­ser­va­tion­al elec­tron­ic med­ical record re­view at Kaiser Per­ma­nente North­ern Cal­i­for­nia to com­pare 3-point MACE, and pre-spec­i­fied im­mune-me­di­at­ed events, in 20,000 Hep­lisav-B re­cip­i­ents vs 20,000 per­sons who re­ceive an­oth­er he­pati­tis B vac­cine. Based on this de­sign, the first in­ter­im analy­sis is es­ti­mat­ed with­in 12 months fol­low­ing ini­ti­a­tion. No­table pan­el mem­ber con­cerns with the de­sign in­clud­ed the po­ten­tial for se­lec­tion against high-risk pa­tients, which would lim­it the abil­i­ty to de­tect a safe­ty sig­nal, as well as the ca­pac­i­ty to pro­vide de­fin­i­tive an­swers with­in a rea­son­able time frame. Ad­di­tion­al­ly, pan­el mem­bers ex­pressed the view that full safe­ty da­ta should be in Hep­lisav's la­bel, but that such a la­bel may cause physi­cians to se­lect against us­ing in high-risk pa­tients for whom the un­met med­ical need is great­est.
Dy­navax is bet­ting that the eas­i­er dos­ing reg­i­men will give them an edge in the mar­ket over the GSK ri­val, but there are no sure things in this mar­ket.
"The two-dose reg­i­men of­fers the po­ten­tial to in­crease pa­tient com­pli­ance, which physi­cians and ad­vo­cates agree is es­sen­tial to pre­vent­ing more cas­es of he­pati­tis B and achiev­ing the pub­lic health goal of erad­i­ca­tion," said CEO Ed­die Gray in a state­ment. "We look for­ward to com­plet­ing our on­go­ing dis­cus­sions with the FDA re­gard­ing an ap­pro­pri­ate post-mar­ket­ing com­mit­ment as it fi­nal­izes its re­view."