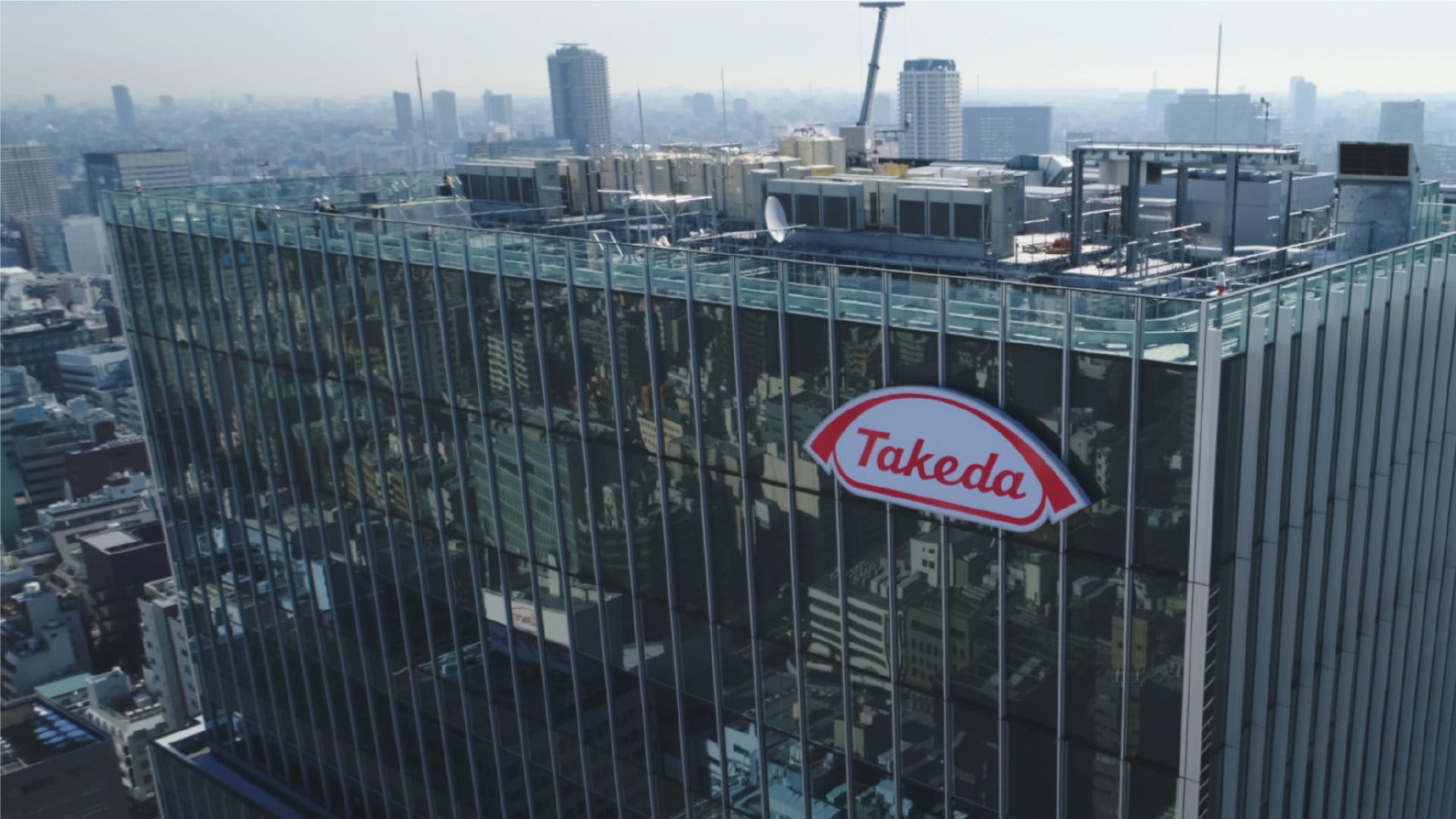 Ear­ly da­ta on Takeda's dengue vac­cine is promis­ing, but wait for the full dataset
Take­da's an­swer to Sanofi's con­tro­ver­sial dengue vac­cine is here. The Japan­ese drug­mak­er, which is hop­ing to avert the chal­lenges faced by its French ri­val to de­vel­op a prod­uct for the mos­qui­to-borne dis­ease, broke out the num­bers from the first tranche of its piv­otal tri­al on Wednes­day.
The place­bo-con­trolled tri­al, called TIDES, is test­ing the im­pact of two dos­es of the vac­cine — TAK-003 — in pre­vent­ing dengue fever, trig­gered by any of the four vi­ral strains, in more than 19,000 pa­tients aged four to 16 years in parts of Latin Amer­i­ca and Asia where the dis­ease is en­dem­ic.
The vac­cine's ef­fi­ca­cy, on av­er­age, hit 80.2% — meet­ing the pri­ma­ry end­point of the first part of the tri­al. The sub­jects were giv­en the two dos­es three months apart — the main goal was as­sessed 15 months af­ter the first dose (12 months af­ter the sec­ond dose).
Ef­fi­ca­cy for serotype 2 reg­is­tered at a splen­did 97.7% — but serotype 1 came in at 73.7% and serotype 3 was even worse at 62.6%. There were not enough cas­es of serotype 4 for as­sess­ment, Take­da said, adding that the per­cent­age of par­tic­i­pants with se­ri­ous ad­verse events was sim­i­lar across both the drug and place­bo arms.
"These re­sults sup­port a po­ten­tial ben­e­fit re­gard­less of pre­vi­ous dengue ex­po­sure or age, and the on­set of some pro­tec­tion af­ter the first dose sug­gests that the vac­cine may be use­ful in the con­text of out­break con­trol or trav­el vac­ci­na­tion; how­ev­er, re­port­ed vari­a­tion in serotype-spe­cif­ic ef­fi­ca­cy needs care­ful con­sid­er­a­tion," re­searchers wrote in a re­port about the tri­al in the New Eng­land Jour­nal of Med­i­cine.
The sec­ond por­tion of the study will track par­tic­i­pants for an­oth­er six months, while the third and fi­nal por­tion of the study will trail pa­tients for an ad­di­tion­al three years. Mean­while, Take­da is for­ti­fy­ing its man­u­fac­tur­ing ap­pa­ra­tus in ad­vance of the vac­cine's ap­proval — it has just al­so chris­tened a €130 mil­lion plant in Ger­many.
Take­da is hop­ing its ef­fort will not crash and burn like Sanofi, which once har­bored block­buster ex­pec­ta­tions for Deng­vax­ia, the world's first dengue vac­cine. That dream was shat­tered af­ter the French group was forced to con­cede in late 2017 that vac­cine could en­hance the risk of se­vere dengue in chil­dren who had nev­er been ex­posed to the virus — on­ly af­ter the Philip­pines used $70 mil­lion worth of the shot in a mass vac­ci­na­tion cam­paign for 800,000 chil­dren.
In May, the US health reg­u­la­tor sanc­tioned the use of Deng­vax­ia as the first-ever prod­uct to pre­vent the mos­qui­to-borne dis­ease in chil­dren who have pre­vi­ous­ly con­tract­ed dengue and who live in ar­eas rife with the dis­ease. The vac­cine — which is ad­min­is­tered as three sep­a­rate in­jec­tions — was found to be rough­ly 76% ef­fec­tive in pre­vent­ing symp­to­matic dengue dis­ease in in­di­vid­u­als 9 through 16 years of age who pre­vi­ous­ly had lab­o­ra­to­ry-con­firmed dengue dis­ease, the FDA not­ed. But in the Unit­ed States and its ter­ri­to­ries, no avail­able tests have been cleared by the FDA to de­ter­mine a pre­vi­ous dengue in­fec­tion, Sanofi has ac­knowl­edged.
Even be­fore the Philip­pines' pub­lic health cri­sis, ex­perts had warned that vac­ci­na­tion with Deng­vax­ia in those who had not al­ready been in­fect­ed by one of the four dif­fer­ent serotypes of the virus faced a po­ten­tial­ly life-threat­en­ing fever up­on sub­se­quent in­fec­tion. This is be­cause their bod­ies would like­ly treat the first re­al dengue in­fec­tion as their sec­ond, thanks to the vac­cine. Ac­cord­ing to the FDA, rough­ly 95% of all se­vere/hos­pi­tal­ized cas­es of dengue are as­so­ci­at­ed with sec­ond dengue virus in­fec­tion.
The dengue virus is wide­spread across the trop­ics. Se­vere dengue was first rec­og­nized in the 1950s dur­ing dengue epi­demics in the Philip­pines and Thai­land, cur­rent­ly af­fect­ing most Asian and Latin Amer­i­can coun­tries, and is con­sid­ered a lead­ing cause of hos­pi­tal­iza­tion and death among chil­dren and adults in these re­gions, ac­cord­ing to the WHO. The CDC es­ti­mates that each year, about 400 mil­lion dengue virus in­fec­tions oc­cur glob­al­ly. The dengue virus is car­ried by fe­male Aedes ae­gyp­ti mos­qui­toes (and to a less­er ex­tent, Ae. al­bopic­tus) — the same species that al­so trans­mits chikun­gun­ya, yel­low fever and Zi­ka.