EASL Roundup: Bris­tol-My­ers and NGM post a pos­i­tive look at PhII NASH da­ta; Gen­fit de­tails PhI­II de­lay
Over the week­end some of the prospec­tive play­ers in the NASH field had a chance to roll out new da­ta on their con­tenders for the field at the an­nu­al EASL meet­ing. We were treat­ed to some in­trigu­ing ear­ly- and mid-stage da­ta on liv­er fat lev­els that could be im­por­tant fur­ther down the R&D road. And a top late-stage play­er spot­light­ed a de­lay that could set it be­hind ri­vals in the field.
Bill Berkrot at Reuters did a great deep dive on NASH, a big mar­ket dis­ease that could be worth tens of bil­lions of dol­lars every year. NASH and fat­ty liv­er dis­ease are the hall­mark of an in­creas­ing­ly obese, seden­tary glob­al pop­u­la­tion. Ul­ti­mate­ly, the dis­ease could lead to liv­er trans­plants, though there is a lot left to be learned about dis­ease pro­gres­sion and risk.
The top com­pa­nies in the field now in­clude Gilead and Al­ler­gan with No­var­tis, Mer­ck, Bris­tol-My­ers and J&J all an­gling in. France's Gen­fit is al­so a key play­er.
Here's a look at the top head­lines from EASL in Am­s­ter­dam:
Bris­tol-My­ers drug flush­es liv­er fat in Phase II
Bris­tol-My­ers Squibb led the group over the week­end with its Phase II da­ta out on BMS-986036, hu­man fi­brob­last growth fac­tor 21. Both 10 mg and 20 mg week­ly dos­es knocked down liv­er fat by 6.8% and 5.2% com­pared to on­ly 1.3% in the place­bo arm. And they tracked the changes through imag­ing tech­nol­o­gy.
Bris­tol-My­ers has been work­ing on bio­mark­ers that can al­so track the im­pact of a drug, look­ing for ways to get around the liv­er biop­sies — ex­pen­sive and de­mand­ing on pa­tients — that have been used for de­fin­i­tive in­sight.
"We are en­cour­aged by the im­prove­ments these da­ta showed across mul­ti­ple as­pects of NASH, and that pa­tients could be ef­fec­tive­ly eval­u­at­ed through imag­ing rather than through in­va­sive liv­er biop­sy," said Mike Burgess, head of Car­dio­vas­cu­lar, Fi­bro­sis and Im­muno­science De­vel­op­ment, Bris­tol-My­ers Squibb.
NGM Bio Phase II hits pri­ma­ry NASH end­point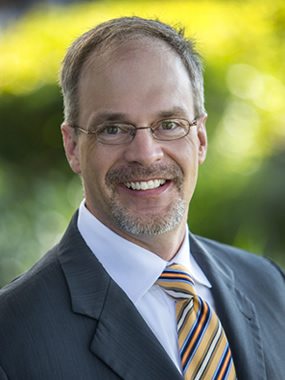 Stephen Har­ri­son
NGM Bio turned out in Am­s­ter­dam to boast about the im­pact of NGM282 in an­oth­er Phase II tri­al. In­ves­ti­ga­tors said that they test­ed 3 and 6 mg sub­cu­ta­neous dos­es over 12 weeks in 82 NASH pa­tients with ear­ly-stage fi­bro­sis. They came up with 9.7% and 11.9% re­duc­tions in liv­er fat.
About a third of the pa­tients hit a nor­mal lev­el of liv­er fat, while 4 out of 5 achieved the pri­ma­ry end­point in fat re­duc­tion. Re­searchers al­so saw some im­prove­ments in bio­mark­ers of liv­er func­tion, lipid me­tab­o­lism and fi­bro­sis, though this drug would have a far way to go to nail down sol­id ef­fi­ca­cy da­ta.
"NGM282 is the first agent I've test­ed that holds the po­ten­tial to com­plete­ly re­verse steato­sis in as short as 12 weeks of ther­a­py," said Stephen Har­ri­son, Med­ical Di­rec­tor at Pin­na­cle Clin­i­cal Re­search and Vis­it­ing Pro­fes­sor of He­pa­tol­ogy at the Rad­cliffe De­part­ment of Med­i­cine at Uni­ver­si­ty of Ox­ford, UK.
NGM struck a big $450 mil­lion deal with Mer­ck in 2015 that is help­ing pay the bills while it ad­vances its own pipeline.
Gen­fit ex­plains a sig­nif­i­cant de­lay for PhI­II NASH study
Paris-based Gen­fit has run in­to some hur­dles in re­cruit­ing pa­tients for its close­ly watched RE­SOLVE-IT Phase III, which will de­lay its time­line by up to six months. The biotech says that the de­lay is part­ly due to the chal­lenge of re­cruit­ing pa­tients at a time ex­per­i­men­tal drugs in the clin­ic are pro­lif­er­at­ing. But it says the big ob­sta­cle is its own "de­sire to en­sure en­roll­ment qual­i­ty so as to pro­duce the most sta­tis­ti­cal­ly ro­bust clin­i­cal tri­al by en­sur­ing that pa­tient strat­i­fi­ca­tion ra­tios re­main as close as pos­si­ble to the med­ical re­al­i­ty."
Gen­fit out­lined the slow­down in its Q1 up­date.