Ed Kaye preps a sur­pris­ing ex­it from Sarep­ta, spurring chat­ter about a pos­si­ble sale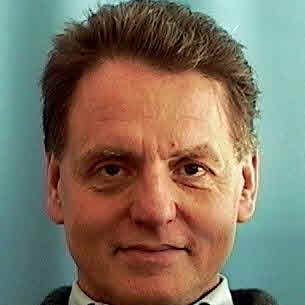 Ed Kaye, Sarep­ta
On­ly sev­en months af­ter Ed Kaye won the right to drop "in­ter­im" from the CEO ti­tle at Sarep­ta $SRPT, he's now plan­ning his ex­it.
In a sur­prise move for even the most hard-bit­ten com­pa­ny ob­servers — who have seen the re­volv­ing door out­side the CEO's of­fice turn be­fore — Kaye an­nounced dur­ing Thurs­day's quar­ter­ly call with an­a­lysts that he'll be leav­ing, in the mean­time fo­cus­ing on "the next se­ries of key ini­tia­tives for Sarep­ta. These key ini­tia­tives in­clude ap­proval of Ex­ondys in Eu­rope, the ad­vance­ment of our next-gen­er­a­tion PP­MO chem­istry in­to the clin­ic. And fi­nal­ly, next-gen­er­a­tion ther­a­pies for DMD such as gene ther­a­py."
He added:
I'm an­nounc­ing this now to pro­vide am­ple time to work with the man­age­ment team, the Board of Di­rec­tors, and oth­er se­nior lead­ers at Sarep­ta to find a suit­able can­di­date that em­bod­ies re­al­ly the cul­ture of Sarep­ta and en­sures a smooth and seam­less tran­si­tion. Fol­low­ing this tran­si­tion pe­ri­od, I will con­tin­ue to serve the com­pa­ny as an ac­tive Board mem­ber as Spe­cial Reg­u­la­to­ry and Sci­en­tif­ic Ad­vi­sor.
Kaye took over fol­low­ing the tur­bu­lent rein of Chris Garabe­di­an, who abrupt­ly re­signed two years ago, giv­ing then CMO Kaye the top job. Sarep­ta has been on a roller coast­er ride of epic pro­por­tions, see­ing its reg­u­la­to­ry for­tunes wax and wane as the com­pa­ny bat­tled, and even­tu­al­ly won, an ap­proval of Ex­ondys 51 to treat a group of boys af­flict­ed by Duchenne mus­cu­lar dy­s­tro­phy. That ap­proval came on­ly af­ter its ap­pli­ca­tion trig­gered a vir­tu­al civ­il war in the FDA as top reg­u­la­tors al­lied in a failed at­tempt to over­turn Janet Wood­cock's in­sis­tence on an ap­proval based on a tiny, con­tro­ver­sial study.

Chris Garabe­di­an
The la­bel that came out of the con­test­ed ap­proval in­cludes a note that the drug has not yet proven to be clin­i­cal­ly ef­fec­tive, which has ex­tend­ed the con­tro­ver­sy to pay­ers, where there's been a re­luc­tant but grow­ing ac­cep­tance of the ther­a­py as quar­ter­ly sales slow­ly edge up.
Ac­cord­ing to an 8-K filed with the SEC Thurs­day, Kaye told the board on Mon­day that he was leav­ing the com­pa­ny at the end of his term, Sep­tem­ber 20, or a lat­er date. A group of ex­ecs al­so were as­sured of an ex­it pack­age with ac­cel­er­at­ed vest­ing on stock awards if they're ter­mi­nat­ed af­ter a new CEO steps in.
To some of the an­a­lysts watch­ing the com­pa­ny, the de­par­ture could help open the door to a deal to sell the com­pa­ny.
Not­ed Leerink's Joseph Schwartz:
CEO Kaye cred­its an im­pres­sive ar­ray of achieve­ments in the past two years and be­lieves a com­mer­cial­ly-ori­ent­ed leader makes sense at the helm. He will re­main with the com­pa­ny, and we are cu­ri­ous on the po­ten­tial im­pli­ca­tions of to­day's res­ig­na­tion an­nounce­ment and who may ul­ti­mate­ly re­place Ed Kaye. With an up­com­ing switch in lead­er­ship, prospect of a sale may res­onate with some in­vestors.
The com­pa­ny's stock, though, edged down slight­ly af­ter the mar­ket close yes­ter­day. But it shot up 7% in pre­mar­ket trad­ing Fri­day as the spec­u­la­tion about an M&A deal heat­ed up. But not every­one was buy­ing it.
I don't want to put a damper on every­body's par­ty, but I don't see why Ed Kaye's ex­it should change odds of a $SRPT buy­out.

— Matthew Her­p­er (@matthe­wher­p­er) April 28, 2017