Ed­i­tas and Blue­Rock join forces — and plat­form tech­nolo­gies — on a new wave of en­gi­neered cell ther­a­pies
Two promi­nent Boston-based biotechs are ty­ing their plat­form tech­nolo­gies to­geth­er to see how they can give each oth­er a boost to their re­spec­tive pipelines.
Emile Nuwaysir
In a deal an­nounce­ment shorn of any men­tion of cash, the gene edit­ing pi­o­neers at Ed­i­tas have agreed to share their CRISPR plat­form with Blue­Rock, a well fund­ed stem cell play­er — which launched with a $225 mil­lion round — look­ing to play a lead­ing role in the sec­ond wave of drug de­vel­op­ment go­ing on now in the re­gen­er­a­tive med­i­cine field.
Ed­i­tas' pri­ma­ry in­ter­est will be pur­su­ing new, en­gi­neered cell med­i­cines for sol­id tu­mors and blood can­cers while Blue­Rock wants to ap­ply CRISPR tech for neu­rol­o­gy, car­di­ol­o­gy and im­munol­o­gy.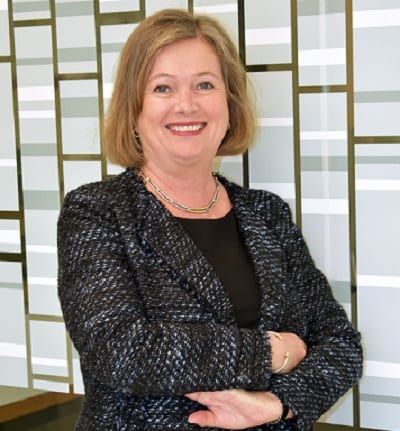 Cindy Collins
"Blue­Rock and Ed­i­tas share a com­mon be­lief in the dis­rup­tive po­ten­tial of uti­liz­ing an en­gi­neered cell as a ther­a­peu­tic," not­ed Blue­Rock CEO Emile Nuwaysir. And Cindy Collins, the in­ter­im chief of Ed­i­tas in the wake of Ka­trine Bosley's re­cent sud­den de­par­ture, men­tioned the val­ue of cre­at­ing off-the-shelf al­lo­gene­ic meds.
They al­so men­tion de­vel­op­ment, reg­u­la­to­ry, com­mer­cial mile­stones and roy­al­ties on any­thing they work on, pro­vid­ed it gets past reg­u­la­tors, of course. But we don't have the par­tic­u­lars.
---
Im­age: Shut­ter­stock