Ed­i­tas fires back at CRISPR/Cas9 ri­vals, bag­ging an ex­clu­sive li­cense to a tech up­grade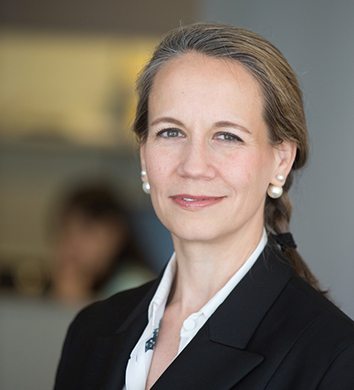 Ka­trine Bosley, Ed­i­tas
Just days af­ter biotech ri­vals formed an IP al­liance around CRISPR/Cas9 gene edit­ing tech, Ed­i­tas Med­i­cines $ED­IT has fired back in their patent war by bag­ging an ex­clu­sive li­cense to what is be­ing billed as an up­grade to im­prove re­searchers' abil­i­ty to ed­it genes and fight dis­ease.
Like its foun­da­tion IP, this new tech, which sub­sti­tutes a new DNA edit­ing "tool" called Cpf1 in place of Cas9, comes from Feng Zhang at MIT. Cam­bridge, MA-based Ed­i­tas gained their new Cpf1 tech — along with new IP on Cas9 — from the Broad In­sti­tute of MIT and Har­vard, Har­vard Uni­ver­si­ty, MIT, Wa­genin­gen Uni­ver­si­ty, the Uni­ver­si­ty of Iowa, and the Uni­ver­si­ty of Tokyo.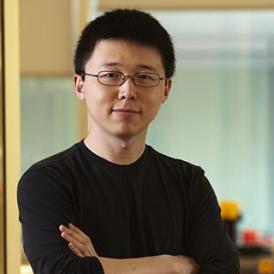 Feng Zhang
Cpf1 is a pro­tein that has ex­cit­ed in­ves­ti­ga­tors by ap­pear­ing to be a more ver­sa­tile tool than Cas9, mak­ing it pos­si­ble to re­place a DNA se­quence while re­quir­ing on­ly one RNA mol­e­cule, rather than two as in Cas9, to make a cut. Feng Zhang and his col­leagues made waves with this tech just a few months ago, rais­ing the prospect that they had carved a new spot out for them­selves in the fast-grow­ing gene edit­ing world.
The idea that you can ed­it a gene to treat dis­eases has gripped the imag­i­na­tion of aca­d­e­m­ic re­search cen­ters around the world while in­spir­ing a wave of star­tups, must of which got their CRISPR/Cas9 tech from Em­manuelle Char­p­en­tier and Jen­nifer Doud­na.
Jen­nifer Doud­na
Doud­na and Char­p­en­tier's group — in­clud­ing In­tel­lia $NT­LA and CRISPR Ther­a­peu­tics $CR­SP — have band­ed to­geth­er to wage a war over the patent that Feng Zhang ob­tained, threat­en­ing to un­der­cut Ed­i­tas' pi­o­neer­ing role in the field as one of the most ad­vanced biotechs in this field. This new li­cense could give Ed­i­tas an ad­van­tage in pro­tect­ing their work just as they're plan­ning to make the big leap in­to the clin­ic.
"We are de­light­ed to ex­pand our glob­al CRISPR genome edit­ing lead­er­ship and to build on the ground­break­ing work of these im­por­tant aca­d­e­m­ic in­sti­tu­tions to de­vel­op both the new genome edit­ing sys­tem Cpf1 and ad­vanced forms of Cas9," said Ka­trine Bosley, Pres­i­dent and Chief Ex­ec­u­tive Of­fi­cer of Ed­i­tas Med­i­cine. "With the ad­di­tion of these sig­nif­i­cant ad­vance­ments, we fur­ther de­vel­op the strongest and most dif­fer­en­ti­at­ed plat­form in the fast-mov­ing field of CRISPR, which en­ables us to de­sign and de­vel­op un­prece­dent­ed genome edit­ing med­i­cines."