Ed­i­tas los­es its lead in the biotech race to launch the first CRISPR/Cas9 hu­man study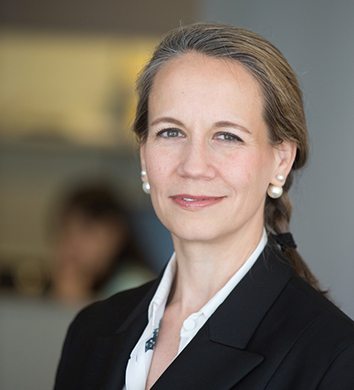 Ka­trine Bosley, Ed­i­tas
Ed­i­tas was the first of three gene edit­ing biotechs to make a splash on Nas­daq and up un­til this week it al­so looked like it was in the lead in the race to be the first in the group to make it in­to a ground­break­ing hu­man study.
No more.
On Mon­day Ed­i­tas $ED­IT CEO Ka­trine Bosley said that a "man­u­fac­tur­ing de­lay re­lat­ed to pro­duc­tion of in­put ma­te­ri­als for AAV man­u­fac­tur­ing" forced the com­pa­ny to de­lay their planned IND fil­ing to the mid­dle of next year. As ex­ecs ex­plained it, one of the in­put ma­te­ri­als used in mak­ing their de­liv­ery ve­hi­cle failed a qual­i­ty con­trol in­spec­tion, and the de­lay in fix­ing that caused them to lose their time slot with the CMO.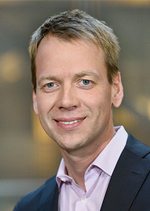 CRISPR Ther­a­peu­tics CEO Rodger No­vak
It's a sig­nif­i­cant de­lay. Ed­i­tas, which saw its stock drop 5% in pre-mar­ket trad­ing Tues­day, had planned to file late this year. And in the process of slip­ping be­hind, the biotech lost its lead to CRISPR Ther­a­peu­tics. In CRISPR's Q1 up­date $CR­SP a few days ago CEO Rodger No­vak not­ed that his group plans to file its CTA — clin­i­cal tri­al au­tho­riza­tion in Eu­rope — in late 2017 for its lead ther­a­peu­tic prod­uct to treat be­ta-tha­lassemia.
In­tel­lia $NT­LA, mean­while, is still fo­cused more on an­i­mal stud­ies, with IND en­abling stud­ies for its AT­TR pro­gram slat­ed to run through the sec­ond half of 2017 and the first half of 2018.
These three biotechs have been slug­ging it out over con­trol of the patents be­hind one of the most dra­mat­ic new open­ings in drug R&D of the decade. By us­ing CRISPR/Cas9 tech to ed­it ge­nom­ic DNA, these com­pa­nies be­lieve that they are start­ing down a path that will lead to once-and-done cures for a le­gion of ail­ments. And the sci­en­tists be­hind the launch of CRISPR Ther­a­peu­tics and In­tel­lia — Em­manuelle Char­p­en­tier and Jen­nifer Doud­na — have worked to get Ed­i­tas' patents from the Broad thrown out, say­ing they in­vent­ed the tech­nique. So far, though, they have failed at that.
How­ev­er the patent fight turns out, they're all years away from prov­ing who can take the lead in com­mer­cial­iz­ing the tech­nol­o­gy. But these ear­ly plays are al­ready high­light­ing how sig­nif­i­cant changes in ini­tial clin­i­cal time­lines can ul­ti­mate­ly af­fect the out­come of the big­ger late-stage race to come.
None of the biotechs can claim to be the first to try it in hu­mans. That dis­tinc­tion al­ready fell to a group in Chi­na that pulled off an ear­ly ex­plorato­ry study. And Sean Park­er has agreed to fund a hu­man study led by Carl June at the Uni­ver­si­ty of Penn­syl­va­nia that could be the first to get start­ed in the U.S.
There are bound to be plen­ty of big sur­pris­es ahead.