Ei­dos, Avro­bio shoot for $201M as biotech IPOs con­tin­ue to roll for­ward on Nas­daq
Just a few weeks af­ter RA Cap­i­tal's high-pro­file part­ner Ra­jeev Shah signed up to lead a $64 mil­lion round for San Fran­cis­co-based Ei­dos Ther­a­peu­tics, Bridge­Bio's start­up fo­cused on TTR amy­loi­do­sis, the biotech is out of the IPO chute in search of $115 mil­lion or more. And they are right on the heels of an­oth­er start­up on the East Coast, Avro­bio, join­ing the lat­est wave of new ar­rivals to try their luck and sci­ence on Wall Street.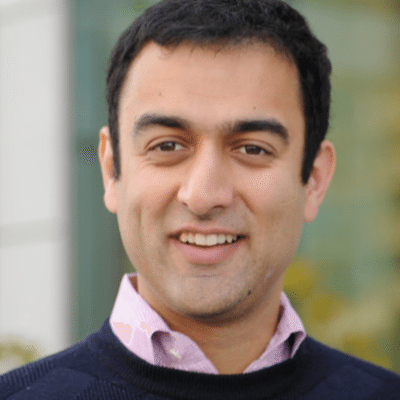 Neil Ku­mar
First, Ei­dos Ther­a­peu­tics. Bridge­Bio chief Neil Ku­mar has been bull­ish about this par­tic­u­lar sub­sidiary in the group, even though it's up against some heavy­weight play­ers in drug de­vel­op­ment, in­clud­ing Al­ny­lam, Io­n­is and even Pfiz­er.
Their drug was ini­tial­ly ad­vanced by Is­abel­la Graef at Stan­ford and Mamoun Al­hamad­sheh, the com­pa­ny sci­en­tif­ic co-founders, who nailed down pre­clin­i­cal ev­i­dence that the drug can sta­bi­lize TTR and pre­vent the cas­cade of events that caus­es the dis­ease — a dis­ease mod­i­fy­ing ap­proach that will now head to the clin­ic. The founders say that the small mol­e­cule has a unique mode of bind­ing that "mim­ics a nat­u­ral­ly-oc­cur­ring, dis­ease-pro­tec­tive mu­ta­tion."
In the S-1 Ei­dos takes a shot at Pfiz­er's tafamadis, not­ing:
In our Phase 1 clin­i­cal tri­al, healthy vol­un­teers were ad­min­is­tered AG10 and at the high­est test­ed dose we ob­served greater than 95% sta­bi­liza­tion of TTR, on av­er­age, across the en­tire dos­ing in­ter­val and 100% sta­bi­liza­tion at peak blood lev­els. In con­trast, tafamidis at 20 mg and 80mg pro­vid­ed ap­prox­i­mate­ly 45% and 60% sta­bi­liza­tion at peak blood lev­els, re­spec­tive­ly, in our pre­clin­i­cal stud­ies. We be­lieve these ob­ser­va­tions of AG10's com­par­a­tive­ly high­er sta­bi­liza­tion are at­trib­ut­able to ad­van­tages in AG10's bind­ing mode and speci­fici­ty for bind­ing to TTR and not oth­er plas­ma pro­teins.
Ku­mar may have brought in some big play­ers on the lat­est round, but he's kept his hands on the li­on's share of the eq­ui­ty, with 62%, at Bridge­Bio. Shah's group has on­ly 3.8% with Graef at 6.8%, the same as sci­en­tif­ic co-founder Mamoun Al­hamad­sheh. One of Ku­mar's key pitch points with aca­d­e­m­ic in­ves­ti­ga­tors is that he can help them re­tain some se­ri­ous eq­ui­ty in their work, a claim which is un­der­scored by this of­fer­ing.
Next up is Avro­bio —a com­pa­ny with­out much hu­man da­ta to lean on. In fact the biotech doesn't have much track record, pe­ri­od. But it has the back­ing of a se­ri­ous syn­di­cate, has a game plan on a gene ther­a­py strat­e­gy, and now wants to rack up around $86 mil­lion from an IPO.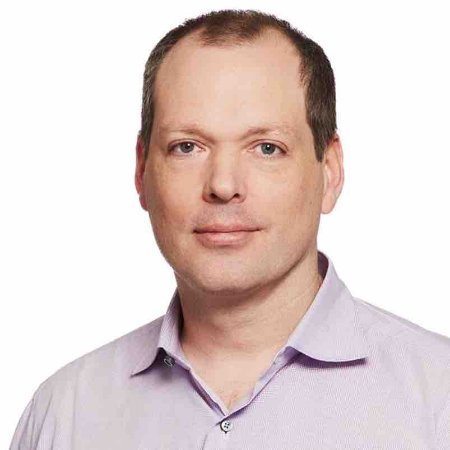 Ge­off McK­ay
Op­er­at­ing in Cam­bridge, MA un­der CEO Ge­off MacK­ay, the biotech has tout­ed an ear­ly suc­cess for Fab­ry dis­ease, where their gene ther­a­py AVR-RD-01 helped spur a pa­tient's plas­ma a-Gal A ac­tiv­i­ty in­to the nor­mal range. That helped with a $60 mil­lion crossover round for the At­las-launched biotech ear­li­er this year.
Avro­bio is long on promise and short on per­for­mance, like many of the biotechs mak­ing their way to Nas­daq this year. The com­pa­ny wants to build a mod­er­ate­ly pow­ered gene ther­a­py that can be man­u­fac­tured eco­nom­i­cal­ly and used in an out­pa­tient set­ting as they de­vel­op a slate of pro­posed once-and-done treat­ments for a set of promi­nent lyso­so­mal stor­age dis­or­ders.
And the com­pa­ny has been hit­ting the theme that the lentivi­ral ap­proach they're us­ing has been test­ed on a num­ber of oc­ca­sions by a group of de­vel­op­ers. But they al­so not­ed that there have been some 40 ad­verse events that could have been lined to "pro­to­col treat­ment or pro­ce­dures."
They add:
On­ly one event, the de­vel­op­ment of a left thigh mass, was a se­ri­ous ad­verse event and this mass was not at­trib­uted by the in­ves­ti­ga­tor to pro­to­col treat­ment or study pro­ce­dures.
At­las is still the biggest share­hold­er, with 26% of the eq­ui­ty. Clarus holds 16% while SV has 12%.