Eight months af­ter fil­ing for IPO, the mak­er of Chi­na's Ebo­la vac­cine joins HKEX with $161M raise
The Hong Kong stock ex­change is wel­com­ing its first pre-rev­enue vac­cine mak­er on board.
Tian­jin-based CanSi­no scored $160.5 mil­lion in an IPO by sell­ing 57.2 mil­lion shares at $2.8, or HK$22, the top of the range. Around 40% of the cap­i­tal came from lo­cal in­vestors and the rest went to in­ter­na­tion­al com­mu­ni­ty, both of which over­sub­scribed. The pub­lic de­but donned a val­u­a­tion of $611.6 mil­lion, ac­cord­ing to Bio­Cen­tu­ry.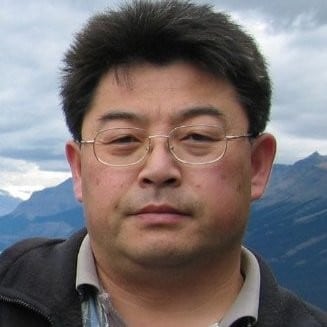 Xue­feng Yu
Known do­mes­ti­cal­ly for its ap­proved Ebo­la vac­cine, CanSi­no's sto­ry traces back to a bar­beque in Toron­to a decade ago, where the four Chi­nese-Cana­di­an founders — se­nior ex­ecs at Sanofi Pas­teur, As­traZeneca and Wyeth at the time — de­cid­ed they want­ed to do more than just lament­ing the glar­ing hole in Chi­na's vac­cine field.
Xue­feng Yu took up the chair­man and CEO role, Tao Zhu be­came the CSO, while He­len Hui­hua Mao and Dongxu Qiu both helped as deputy gen­er­al man­agers. To­geth­er, they built up a pipeline of 15 vac­cine can­di­dates across 12 dis­ease ar­eas, en­tic­ing top-notch in­vestors Lil­ly Asia Ven­tures and Qim­ing Ven­tures as well as the state-owned Fu­ture In­dus­try De­vel­op­ment Fund.
LAV dou­bled down as one of the cor­ner­stone in­vestors of the IPO along­side Or­biMed and Tsinlen Zhuo Rui In­vest­ment (an af­fil­i­ate of the Tian­jin gov­ern­ment), which to­geth­er pur­chased about 16 mil­lion shares.

Tao Zhu
CanSi­no pledged to spend the vast ma­jor­i­ty of the raise to R&D and com­mer­cial­iza­tion ef­forts around its clin­i­cal prod­ucts. That ranges from two Phase III meningo­coc­cal pro­grams and two Phase I DTP vac­cines to an ear­ly-stage tu­ber­cu­lo­sis boost­er and a next-gen, pro­tein-based pneu­mo­coc­cal vac­cine.
The plan, they wrote in their ap­pli­ca­tion last Ju­ly, is to have 100 staffers ded­i­cat­ed to sell­ing the vac­cines to lo­cal cen­ters for dis­ease con­trol, ini­tial­ly in 30 eco­nom­i­cal­ly-de­vel­oped cities and grad­u­al­ly ex­pand­ing to oth­er lo­ca­tions.
Mean­while, half a dozen pre­clin­i­cal as­sets — cov­er­ing com­mon sus­pects like shin­gles and Zi­ka — will split 10% of the IPO mon­ey.
CanSi­no will be­gin trad­ing on Thurs­day, join­ing the HKEX close to the first an­niver­sary of the new list­ing rules that opened it up to pre-rev­enue biotechs. Im­muno-on­col­o­gy play­er CStone Phar­ma is the on­ly oth­er com­pa­ny so far in biotech class of 2019, hav­ing bagged $285 mil­lion in Feb­ru­ary.