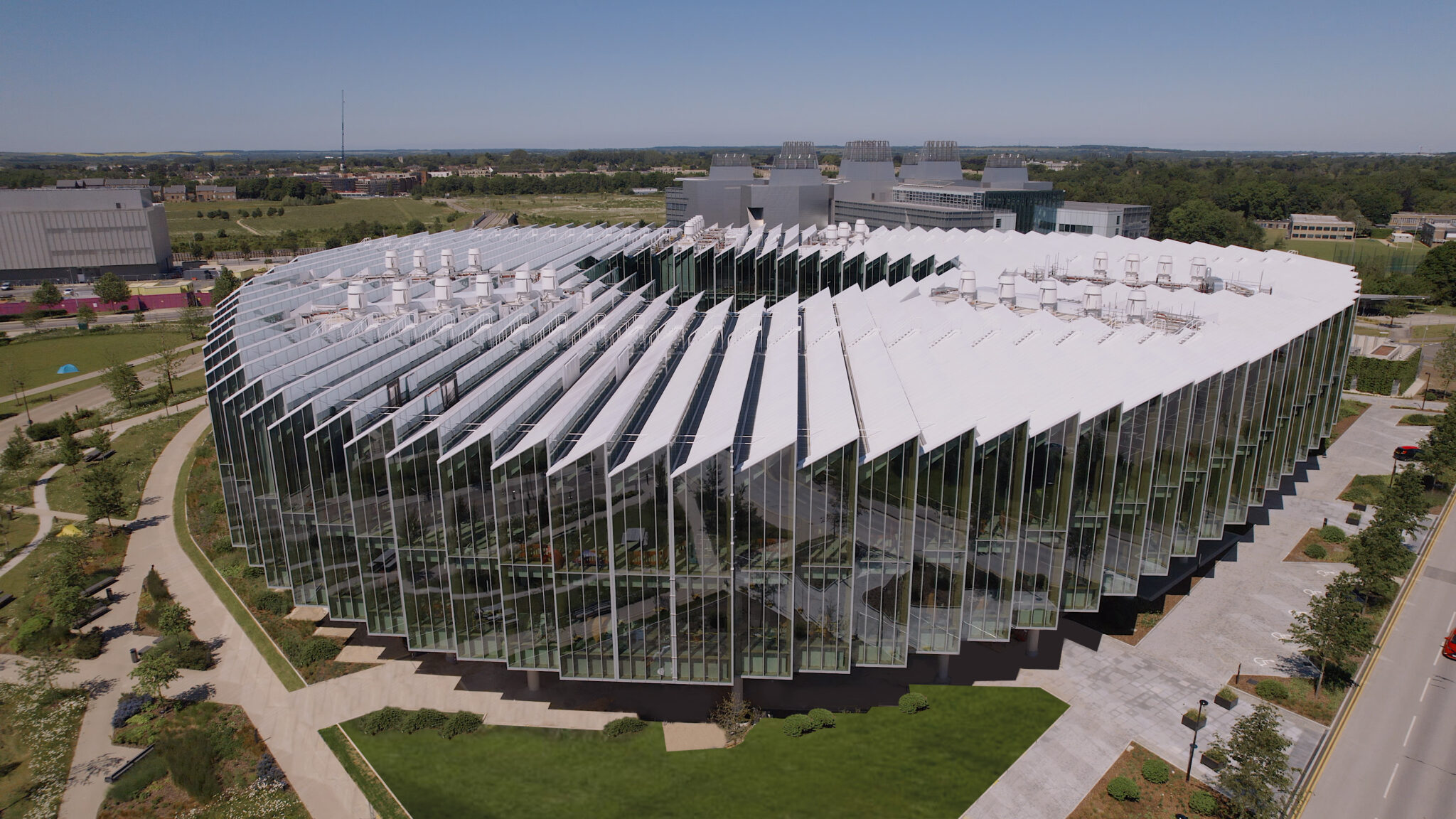 Prince Charles gives a speech at AstraZeneca's Discovery Centre (DISC) unveiling, with Pascal Soriot
Eight years and $1.3B lat­er, As­traZeneca fi­nal­ly un­veils Cam­bridge R&D palace
One of the biggest projects that Pas­cal So­ri­ot ini­ti­at­ed, all the way back in 2013, af­ter he first took over as As­traZeneca's CEO is fi­nal­ly com­plete.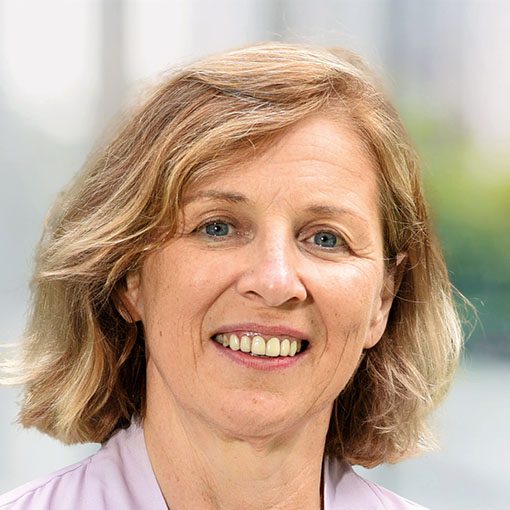 Su­san Gal­braith
As­traZeneca is for­mal­ly un­veil­ing its $1.34 bil­lion (£1 bil­lion) R&D cam­pus in Cam­bridge, UK, a shiny new fa­cil­i­ty span­ning 19,000 square me­ters in the south­ern part of the city. On top of 2,200 re­search sci­en­tists, it will al­so host a suite of ro­bot­ics, high-through­put screen­ing and AI-dri­ven tech­nol­o­gy.
"I think it's a very bold state­ment that we've got the new build­ing," Su­san Gal­braith, EVP of on­col­o­gy R&D, said in a video, "be­cause it's ba­si­cal­ly say­ing that R&D is the fu­ture of the com­pa­ny, and that we want to in­vest in hav­ing the best fa­cil­i­ties pos­si­ble for peo­ple to do in­no­v­a­tive sci­ence. So that it­self I think is a state­ment of in­tent for what we want the fu­ture of the com­pa­ny to be."
From pre­ci­sion med­i­cines to next-gen treat­ments such as nu­cleotide-based, gene-edit­ing and cell ther­a­pies, the com­pa­ny has high hopes for the site, which it's call­ing the Dis­cov­ery Cen­tre (DISC).
When As­traZeneca first an­nounced plans to build the new glob­al R&D hub and cor­po­rate head­quar­ters, the goal was to be ready for move-in by 2016 on a bud­get of $500 mil­lion. So­ri­ot's vi­sion was for the team to be­come an in­te­gral part of the lo­cal ecosys­tem in Cam­bridge, "a world-renowned bio­science hotspot that ri­vals the likes of San Fran­cis­co and Boston."
As­traZeneca's new R&D cen­ter in Cam­bridge, UK (Hufton + Crow)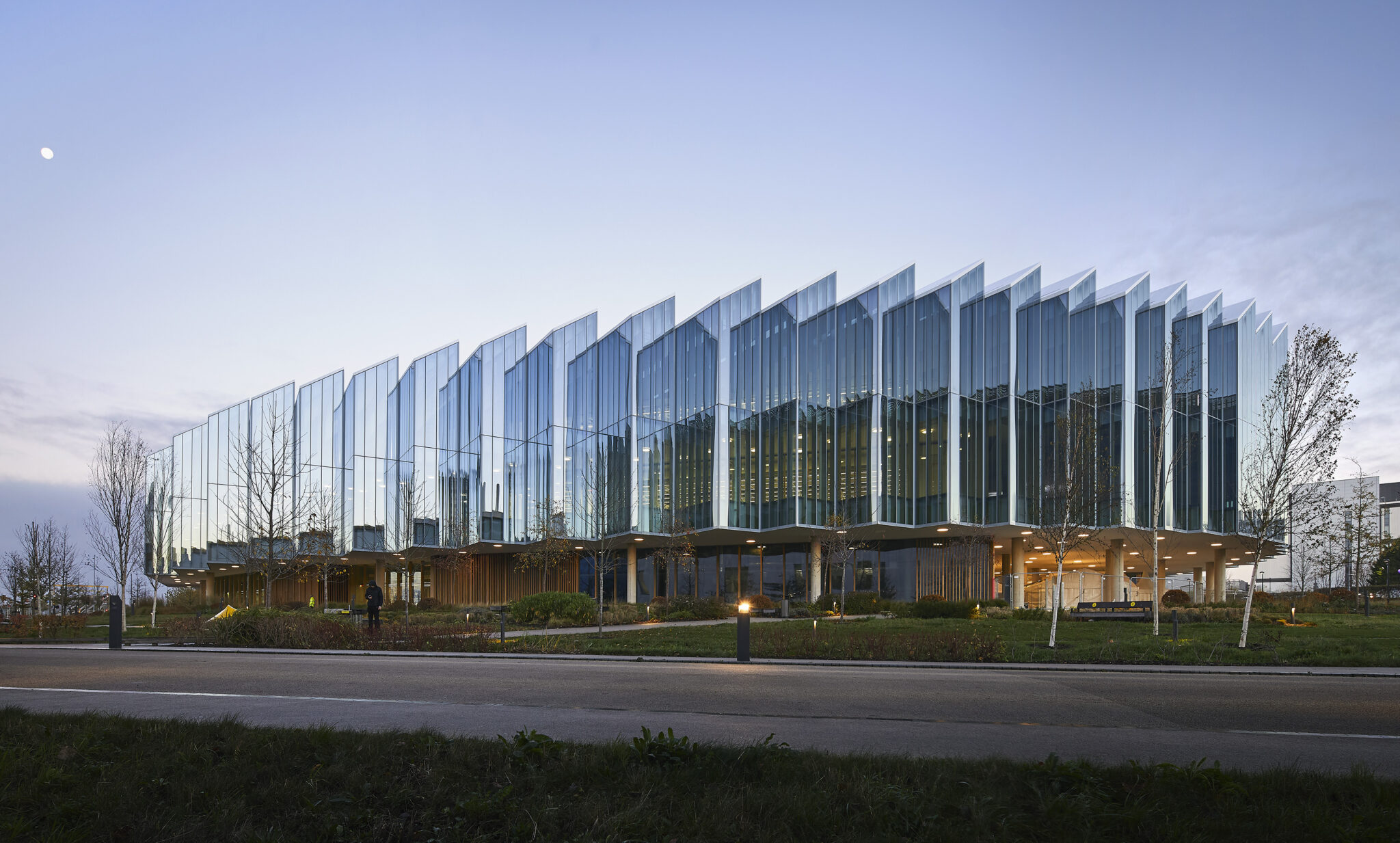 Click on the im­age to see the full-sized ver­sion
In the end, it was just like de­vel­op­ing a new drug. Fraught with high costs, dis­ap­point­ing set­backs and the source of bit­ter crit­i­cism.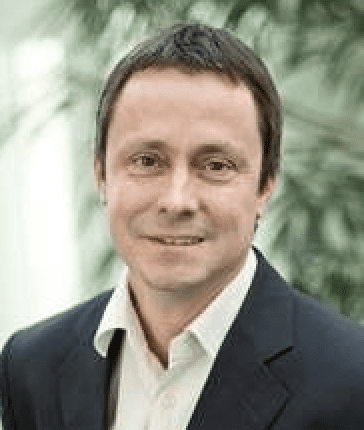 Andy Williams
But the de­lays didn't stop As­traZeneca from ink­ing over 200 col­lab­o­ra­tions in the re­gion, in­clud­ing 130-plus with the Uni­ver­si­ty of Cam­bridge, on top of more than 2,000 around the world, ac­cord­ing to Andy Williams, VP of Cam­bridge pro­gram and strat­e­gy. And the open-floor de­sign of the new build­ing will hope­ful­ly deep­en these ties while fos­ter­ing more.
The grand open­ing on Tues­day fea­tures Prince Charles as the guest of hon­or.
Lo­cat­ed with­in the Cam­bridge Bio­med­ical Cam­pus, As­traZeneca is now neigh­bors with mul­ti­ple re­search hos­pi­tals as well as Ab­cam, the re­search tool provider.