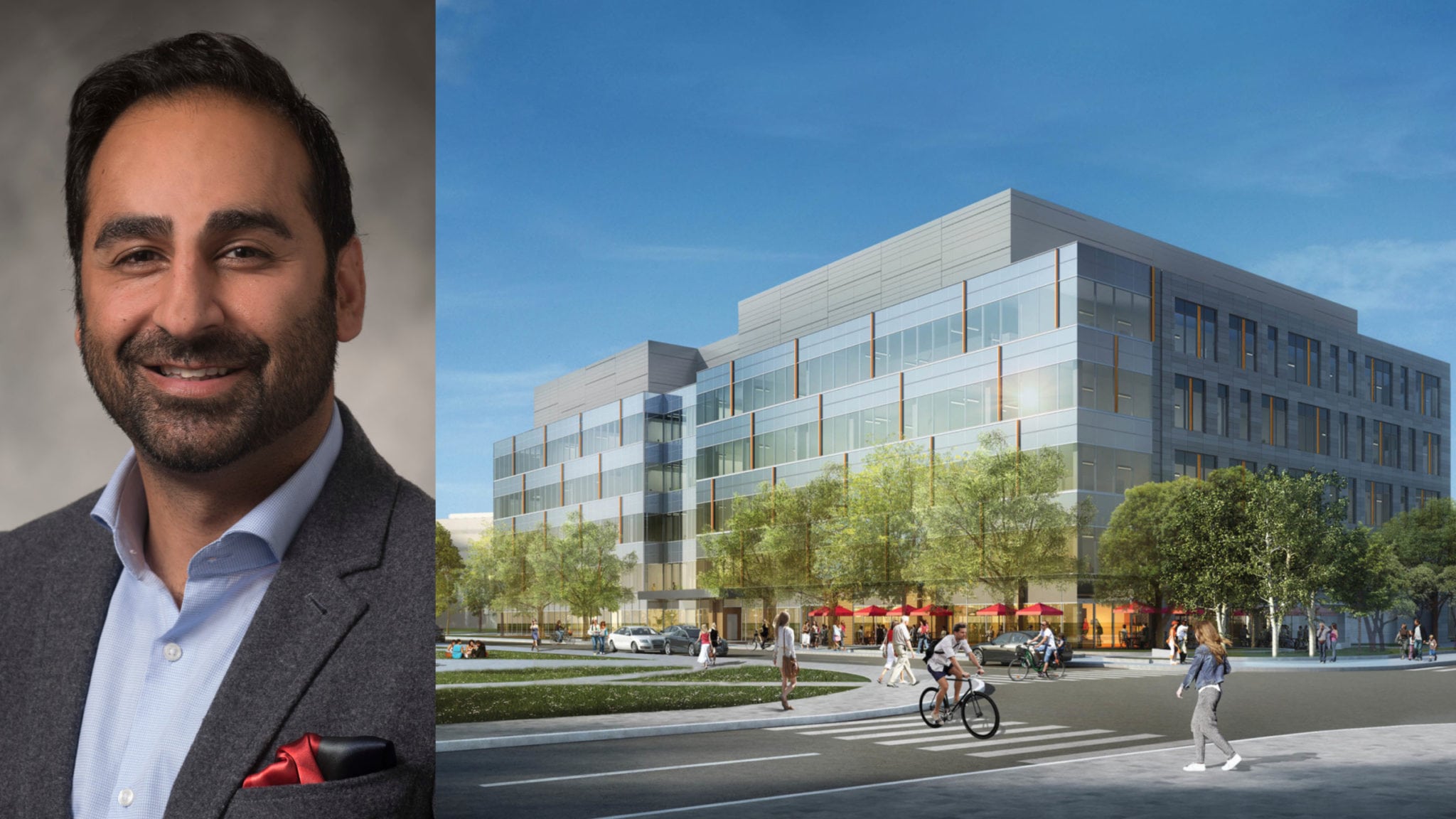 Ei­sai is build­ing a be­spoke Cam­bridge re­search cen­ter with a $100M-plus plan to find new ways to tack­le Alzheimer's
With a steady drum­beat of bad news set to the tem­po of doom and gloom in the Alzheimer's/de­men­tia re­search world play­ing in the back­ground, Ei­sai is cre­at­ing its own $100 mil­lion-plus plan to start fresh and blaze some new re­search trails that go be­yond tau and amy­loid be­ta.
The Japan­ese com­pa­ny is build­ing a 50,000-square-foot re­search home at the Alewife Re­search Cen­ter close to the heart of the hum­ming Cam­bridge, MA biotech hub. Draw­ing on cur­rent staffers from their An­dover site — which is be­ing shut down — and adding some new skill sets, com­pa­ny ex­ecs plan to as­sem­ble a team of more than 80 sci­en­tists at the Ei­sai Cen­ter for Ge­net­ics Guid­ed De­men­tia Dis­cov­ery.
They're com­mit­ting more than $100 mil­lion to fund op­er­a­tions for the first three years, says the cen­ter's new pres­i­dent, Nadeem Sar­war. Break­through re­search in­to hu­man ge­net­ics will form a foun­da­tion for this de­men­tia group, he adds, but will go fur­ther in build­ing up ex­per­tise in da­ta sci­ences, im­mun­ode­men­tia, dis­cov­ery tech­nolo­gies and pre­ci­sion chem­istry.
And they'll be work­ing shoul­der-to-shoul­der. The new cen­ter is be­ing built ac­cord­ing to the de­mands of the cur­rent style: Open. (Even though staffers may not al­ways care for it.)
"Open of­fices, open lab and open style," is the way Sar­war, who's join­ing the move­ment cel­e­brat­ing the end of re­search si­los, de­scribes it.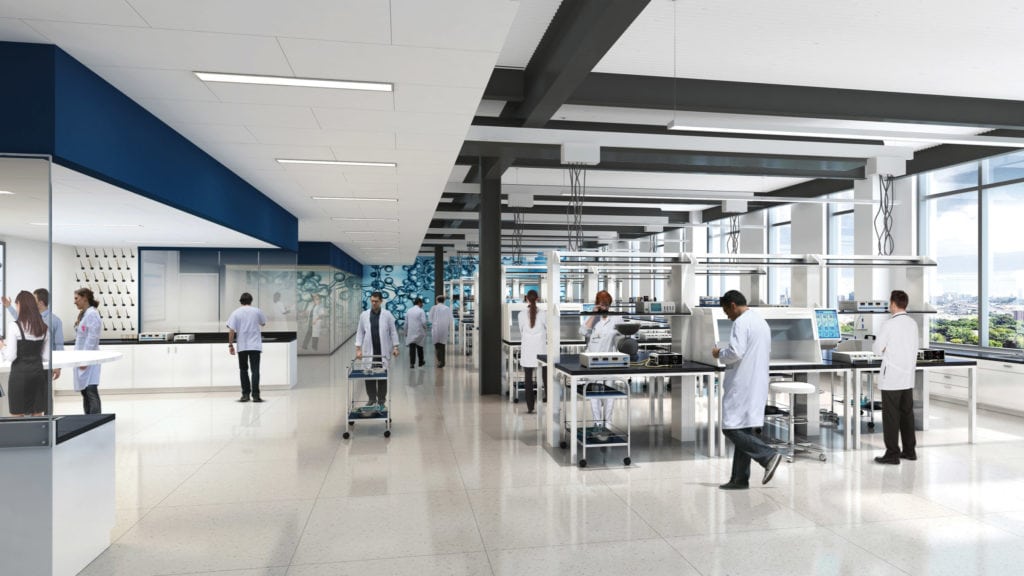 Sar­war says they're join­ing the mi­gra­tion in­to Cam­bridge in or­der to gain clos­er con­tacts with the full range of aca­d­e­m­ic and in­dus­try re­search groups. He adds that Ei­sai plans to set up col­lab­o­ra­tive deals with a set of new part­ners, rang­ing from the star­tups and spin­outs jump­ing in­to the are­na as well as the more es­tab­lished com­pa­nies and promi­nent aca­d­e­m­ic teams in the hub.
The big idea here is that if you can start with a bet­ter un­der­stand­ing of the dis­ease, and the var­i­ous trig­gers that may be in­volved, you can do a much bet­ter job at de­feat­ing it.
Ei­sai has a con­sid­er­able amount of ex­pe­ri­ence in clin­i­cal de­vel­op­ment in this field. The com­pa­ny is al­lied on a BACE drug with Bio­gen, which has had mixed re­sults. They have al­so been watch­ing care­ful­ly as the two lead piv­otal pro­grams for BACE — at Mer­ck and more re­cent­ly at Eli Lil­ly and As­traZeneca — went down in flames.
Ul­ti­mate­ly, says Sar­war, it's prob­a­ble that the field will go the way of on­col­o­gy, look­ing for more com­plex com­bi­na­tion ap­proach­es as it strikes the dis­ease at dif­fer­ent stages of de­vel­op­ment. And that won't come eas­i­ly or quick­ly, which is why they're com­mit­ting to a decade worth of work.
"We have to keep try­ing, for pa­tients and fam­i­lies," says Sar­war. "It's one of the most dev­as­tat­ing ill­ness­es there is."
Sci­en­tists will be mov­ing in­to the new cen­ter as it is be­ing pre­pared for a grand open­ing next spring.
---
Im­age: Nadeem Sar­war and Ei­sai's Cam­bridge site. EI­SAI