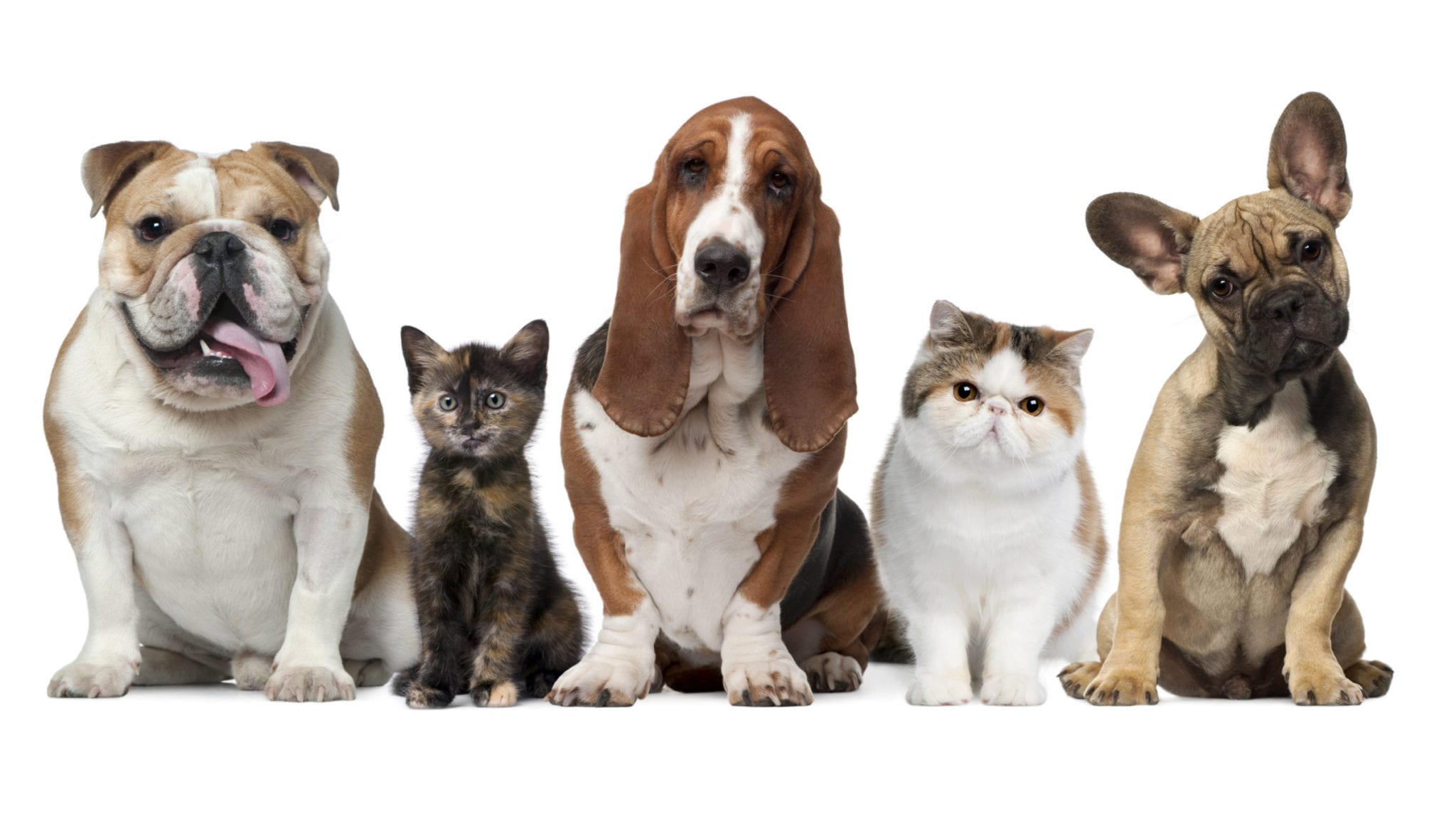 Elan­co to buy Bay­er's an­i­mal health busi­ness for $7.6B, as deal­mak­ing gath­ers steam in the sec­tor
Last week, Elan­co ex­plic­it­ly dodged an­swer­ing ques­tions about its ru­mored in­ter­est in Bay­er's ani­mal health busi­ness in its post-earn­ings call. On Tues­day, the Eli Lil­ly spin­off dis­closed it was pur­chas­ing the Ger­man drug mak­er's vet­eri­nary unit in a cash-and-stock deal worth $7.6 bil­lion.
Elan­co $ELAN has been busy on the deal-mak­ing front. In April, it laid out plans to swal­low its part­ner, Kansas-based pet ther­a­peu­tics com­pa­ny Aratana $PETX. A Ju­ly re­port by Reuters sug­gest­ed a po­ten­tial Bay­er deal was be­ing ex­plored, and Bloomberg last week said the deal was im­mi­nent, cit­ing sources.
Deal mak­ing with­in the AH space is par­tic­u­lar­ly at­trac­tive — ver­sus the field of hu­man health­care — prod­uct port­fo­lios are more sus­tain­able, ex­po­sure to gener­ic threats is lim­it­ed, and there is es­sen­tial­ly no di­rect ex­po­sure to pay­or re­im­burse­ment cuts.
When the Elan­co/Bay­er ru­mors were swirling, Cred­it Su­isse's Erin Wright an­a­lyzed the ra­tio­nale be­hind the deal in a note ear­li­er this month.
"The the­o­rized deal rep­re­sents a mean­ing­ful de­par­ture from the pre­vi­ous the­sis for ELAN, which was large­ly pred­i­cat­ed on its mean­ing­ful mar­gin ex­pan­sion sto­ry (~1,000 bps by 2023) and in­no­va­tion ef­forts, where it boasts >100 R&D pro­grams with 36 nov­el "shots on goal" over the next 5 years, with al­so sup­port from re­cent (PETX) and oth­er M&A/part­ner­ships, lever­ag­ing its flex­i­bil­i­ty as a stand­alone en­ti­ty," she wrote. "The scale of the deal is al­so clear­ly sur­pris­ing…giv­en BAH's mea­ger growth tra­jec­to­ry, un­less there are hid­den gems in its R&D pipeline, we aren't en­tire­ly sure how this will ad­vance ELAN as a stand­alone en­ti­ty."
Bay­er is un­der pres­sure to raise cash and lift its mar­ket val­ue fol­low­ing its $63 bil­lion pur­chase of agro­chem­i­cal com­pa­ny Mon­san­to. Last No­vem­ber, the Ger­man drug gi­ant an­nounced it was plan­ning to ex­it the an­i­mal health busi­ness, which is skewed to­wards com­pan­ion an­i­mal (60%) ver­sus live­stock (40%), rel­a­tive to its peers.
"While it boasts a port­fo­lio of >100 prod­ucts and pres­ence across 120 coun­tries (3,500 em­ploy­ees glob­al­ly), it has dis­pro­por­tion­ate ex­po­sure to key prod­ucts, with 62% of sales de­rived from four prod­uct lines, rep­re­sent­ing a rel­a­tive­ly con­cen­trat­ed port­fo­lio," Wright not­ed.
Un­der the terms of the deal, Bay­er will get $5.32 bil­lion in cash and rough­ly 68 mil­lion Elan­co An­i­mal Health com­mon shares. The deal is set to ex­pand Elan­co's ar­se­nal of prod­ucts, in­clud­ing the ad­di­tion of par­a­siti­cides (top­i­cal treat­ments, col­lars), en­able com­pan­ion health to ac­count for half of its busi­ness, and aug­ment its R&D pipeline.
The trans­ac­tion, which is ex­pect­ed to close in mid-2020, will cre­ate the sec­ond-largest an­i­mal health com­pa­ny in the field, Elan­co said. Last year, Elan­co gen­er­at­ed sales of about $3.1 bil­lion, while Bay­er's AH unit raked in about $1.6 bil­lion. The lead­ing firm in the sec­tor — Zoetis — brought in rough­ly $5.8 bil­lion in 2018 sales.
The an­i­mal health space is ripe for con­sol­i­da­tion, and M&A will con­tin­ue — as in­dus­try play­ers look to ex­pand their mar­ket share across ge­o­gra­phies and in "tan­gen­tial busi­ness­es to low­er ex­po­sure to any one re­gion, prod­uct line, or species," Wright added on Tues­day.