Eli Lil­ly-backed biotech grabs $100M to dis­patch an­ti­body-oligonu­cleotide con­ju­gates af­ter mus­cu­lar dy­s­tro­phy
Hold up your hand. Make a fist. Now open it. And again.
If you can do it ful­ly and with ease, then the pro­teins in your hand are like­ly work­ing prop­er­ly. If you can't then they may not be. In peo­ple with my­oton­ic mus­cu­lar dy­s­tro­phy, some­thing more atom­ic is go­ing on.
In those folks, the prob­lem is RNA. Cer­tain base pairs re­peat far be­yond nor­mal, up to 11,000 su­per­flu­ous let­ters in some cas­es. The ex­tend­ed strands form "clumps." Pro­teins mis­form and can't func­tion prop­er­ly. They of­ten al­low one move­ment but not the re­verse, a con­di­tion called my­oto­nia that gives the dy­s­tro­phy its name.
The ques­tion for years has been how to fix the RNA. One small biotech says they have tech ready to en­ter the clin­ic and have raised the cash to do so. In an RTW-led fund­ing round, Avid­i­ty Bio raised $100 mil­lion to ad­vance an an­ti­body and oligonu­cleotide-based treat­ment.
"Using the tech­nol­o­gy that we're talk­ing about you can re­verse that and re­place these mis­placed pro­teins or mis­pliced RNA with prop­er­ly spliced RNA," Avid­i­ty CSO Art Levin told End­points News. "In the ac­tu­al treat­ment of pa­tients, we should ac­tu­al­ly be able to re­verse some of the na­ture of this dis­ease."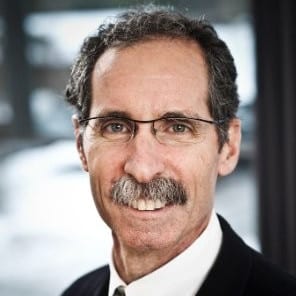 Art Levin
At least 13 oth­er groups joined for the Se­ries C, in­clud­ing Alethea Cap­i­tal, Alexan­dria Ven­ture In­vest­ments, Box­er Cap­i­tal of Tavi­s­tock Group, Cor­morant As­set Man­age­ment, LP, Cure­Duchenne, Lo­gos Cap­i­tal. Eli Lil­ly al­so chipped in $15 mil­lion from an ex­ist­ing col­lab­o­ra­tion.
Levin dates the first in­di­ca­tion that oligonu­cleotides – syn­thet­ic strands of 15-30 base pairs built to be com­ple­men­tary to spe­cif­ic sec­tions of RNA – could be used to mod­i­fy hu­man RNA to a 1978 Na­tion­al Acad­e­my of the Sci­ences pa­per. The prob­lem, he said, is how to de­liv­er these mol­e­cules to the right place. (There have al­so been con­cerns about safe­ty, as Levin laid out in a NE­JM ar­ti­cle this year).
Large­ly with RTW's back­ing, Avid­i­ty has been work­ing on com­bin­ing the oligonu­cleotides with mon­o­clon­al an­ti­bod­ies, in­to a sin­gle con­ju­gate that can be more eas­i­ly di­rect­ed to pre­cise tis­sues. Mon­o­clon­al an­ti­bod­ies have been ap­plied as bi­o­log­i­cal hom­ing bea­cons in a wide range of new ther­a­pies.
"The key is we've had dif­fi­cul­ty de­liv­er­ing them," Levin said of oligonu­cleotides. "With this tech­nol­o­gy, we can do what was tried in the past but much bet­ter."
Once the con­ju­gate ar­rives at the site, the oligonu­cleotide would do one of two things. It could bind to an en­zyme com­plex and delete the match­ing se­quences from the RNA. Or it could change how the body process­es the RNA, such as by in­hibit­ing the RNA's trans­la­tion in­to pro­teins.
Levin com­pared their tech­nique to one of two treat­ments for the more well-known Duchenne's mus­cu­lar dy­s­tro­phy. Al­though an ex­pen­sive gene ther­a­py — by which an ar­ti­fi­cial gene is in­sert­ed in­to the DNA — has got­ten press of late, an­oth­er ap­proach is to change how the ex­ist­ing RNA is processed and thus cre­ate a func­tion­al pro­tein.
"The tech­nol­o­gy we're us­ing is more akin to the sec­ond," Levin said.
Oligonu­cleotide ther­a­py, though, has thus far had ef­fi­ca­cy and safe­ty is­sues, in­clud­ing re­nal and platelet prob­lems, al­though Avid­i­ty is bet­ting that it can min­i­mize the risk by mak­ing de­liv­ery more pre­cise. The NE­JM re­view notes one tri­al where a 5 mg dose was as­so­ci­at­ed with acute tubu­lar necro­sis. He wrote the ef­fect was not ob­served else­where.
Avid­i­ty said they are plan­ning to en­ter the clin­ic soon, but would not yet say when.
For pa­tients, the need is sub­stan­tial. You can find videos on­line of doc­tors per­form­ing a di­ag­nos­tic test. It cen­ters on things like the fist-test, the most mi­nor but eas­i­ly ob­serv­able symp­toms: Shake my hand. Re­lease. Grip my thumb. Re­lease.
"It doesn't hurt," says one per­son whose ring fin­ger con­torts as they let go. "It's just stiff."
That's in ad­di­tion to longevi­ty-re­lat­ed is­sues, such as car­diac symp­toms, which Avid­i­ty al­so hopes to tack­le.
"Imag­ine try­ing to walk with­out re­lax­ing your an­kles," Levin said, "imag­ine what that would do to your gait on a dai­ly ba­sis."