Eli Lil­ly, Boehringer In­gel­heim re­vise pro­lif­ic di­a­betes pact, fir­ing all cylin­ders for block­buster Jar­diance fran­chise
Eli Lil­ly bet big to en­list Boehringer In­gel­heim as an al­ly in es­tab­lish­ing a di­a­betes king­dom back in 2011, pay­ing €300m ($390m) to get its hands on two of the Ger­man drug­mak­er's ex­per­i­men­tal com­pounds and more man­pow­er for two of its own drugs. With­in eight years, three of those drugs have grown up to be mar­ket­ed prod­ucts and the part­ners are re­vis­ing their co-par­ent­ing terms.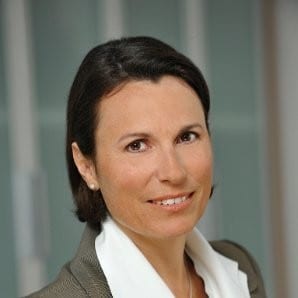 Carine Brouil­lon
Jar­diance — the SGLT-2 in­hibitor then dubbed BI10773 — emerged as the fa­vorite child of the "mod­ern­ized" deal. Start­ing from next year, it will be the on­ly drug for which Lil­ly and Boehringer con­tin­ue to co-de­vel­op and com­mer­cial­ize. Lil­ly will take pri­ma­ry re­spon­si­bil­i­ty for its in­sulin ana­log Basaglar, while Boehringer will lead projects re­lat­ed to Tra­jen­ta, its DPP-4 drug.
The amend­ment will al­ter the mar­gin shar­ing struc­ture, the com­pa­nies said, though it is not ex­pect­ed to be "fi­nan­cial­ly ma­te­r­i­al."
"As the ver­sa­til­i­ty of the SGLT2 in­hibitor class con­tin­ues to be re­alised, fo­cus­ing our com­bined ex­per­tise and in­vest­ment to sup­port this im­por­tant treat­ment will not on­ly re­sult in greater val­ue for both com­pa­nies but bet­ter en­able us to help more peo­ple with and with­out type 2 di­a­betes," Carine Brouil­lon, Boehringer In­gel­heim's head of glob­al ther­a­peu­tic ar­eas, said in a state­ment.
Jar­diance, which is ap­proved to low­er blood sug­ar and re­duce the risk of car­dio­vas­cu­lar death for pa­tients with type 2 di­a­betes, ac­crued €1.8 bil­lion ($2.03 bil­lion) in sales last year.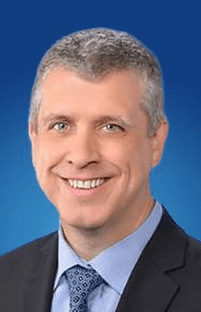 Mike Ma­son
But Lil­ly and Boehringer have even big­ger am­bi­tions for the drug. As with oth­er drugs in the SGLT-2 class such as As­traZeneca's Farx­i­ga and J&J's Farx­i­ga, Jar­diance is be­lieved to have an ef­fect on heart fail­ure and chron­ic kid­ney dis­ease even in peo­ple with­out type 2 di­a­betes.
"Jar­diance has a bright fu­ture, and the Al­liance is ab­solute­ly com­mit­ted to its suc­cess," said Mike Ma­son, who is set to pre­side over the re­vised al­liance as the pres­i­dent of Lil­ly Di­a­betes start­ing Jan­u­ary 1, 2020.
This is not the first time Lil­ly and Boehringer have re­jigged the al­liance. In late 2014, they nar­rowed the scope of the deal from 50 coun­tries to 17, rep­re­sent­ing what they say is 90% of the an­tic­i­pat­ed glob­al mar­ket op­por­tu­ni­ty. For the re­main­ing coun­tries, each com­pa­ny got back rights to the mol­e­cules it brought to the pact.