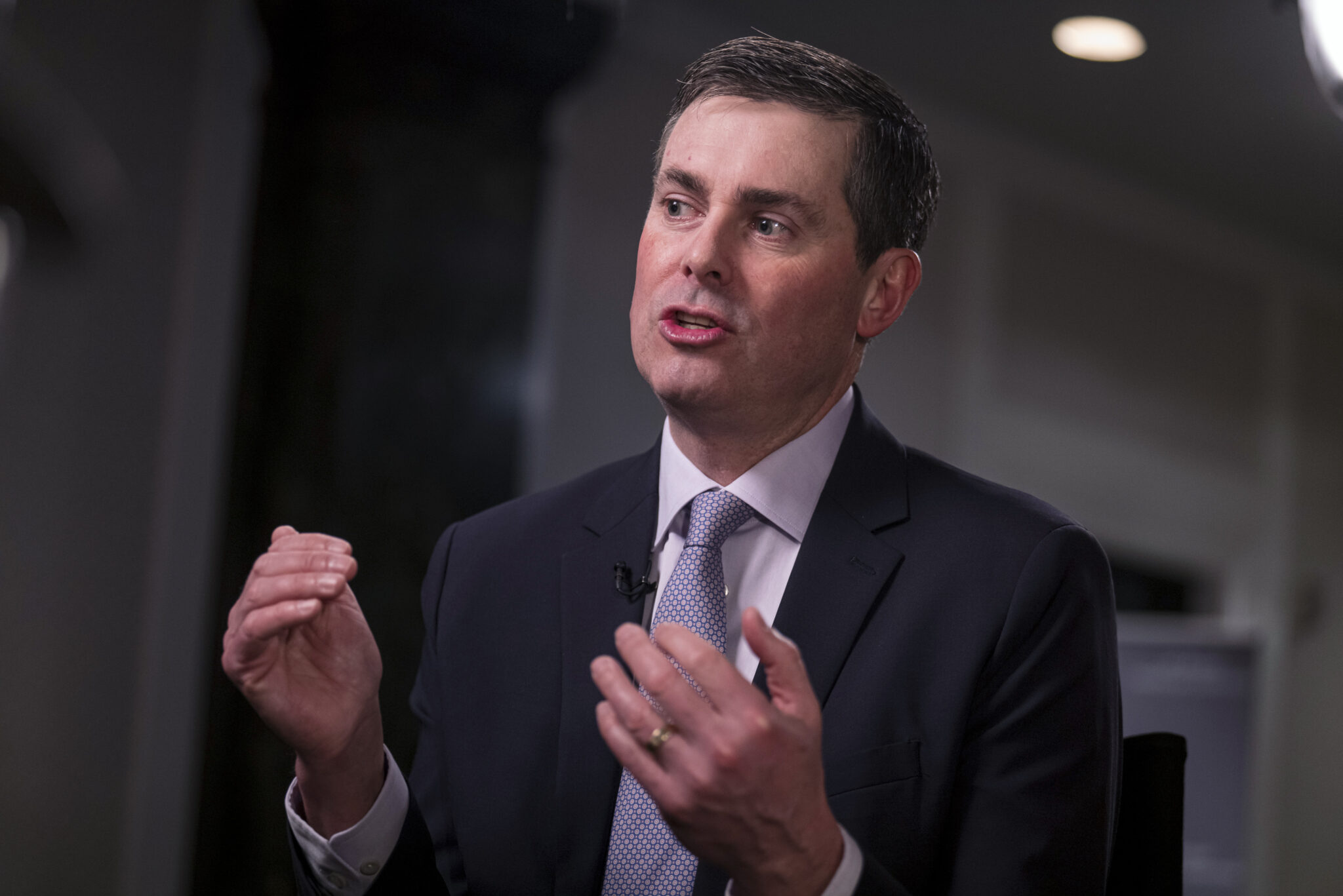 David Ricks, Eli Lilly CEO (David Paul Morris/Bloomberg via Getty Images)
Eli Lil­ly CEO Ricks echoes a grow­ing re­frain on price ne­go­ti­a­tions: 'We'll fo­cus our re­sources on oth­er ar­eas'
Eli Lil­ly had some drea­ry Q2 num­bers to re­port Thurs­day. And they kept an­a­lysts and in­vestors on hold for an hour be­fore at­tempt­ing an ex­pla­na­tion, blam­ing the de­lay on out­side tech is­sues.
The late Q2 call didn't help make the top and bot­tom line look any bet­ter. Sales dropped to $6.49 bil­lion for the quar­ter, a bad miss from the $6.85 bil­lion con­sen­sus. Ac­cord­ing to Lil­ly, that was due to both low­er prices for some prod­ucts — in­sulin was the stand­out — as well as a for­eign ex­change hit as a strong dol­lar bites and a drop of 13% on Covid-19 rev­enue.
Al­im­ta gener­ics al­so be­gan to carve in­to rev­enue.
As a re­sult, Lil­ly dropped their guid­ance on ad­just­ed earn­ings for 2022 down­ward by 25 cents a share, some­thing in­vestors al­ways hate to see. And Lil­ly was pun­ished for it, with its stock price tak­ing a 3%-plus hit ear­ly in the day.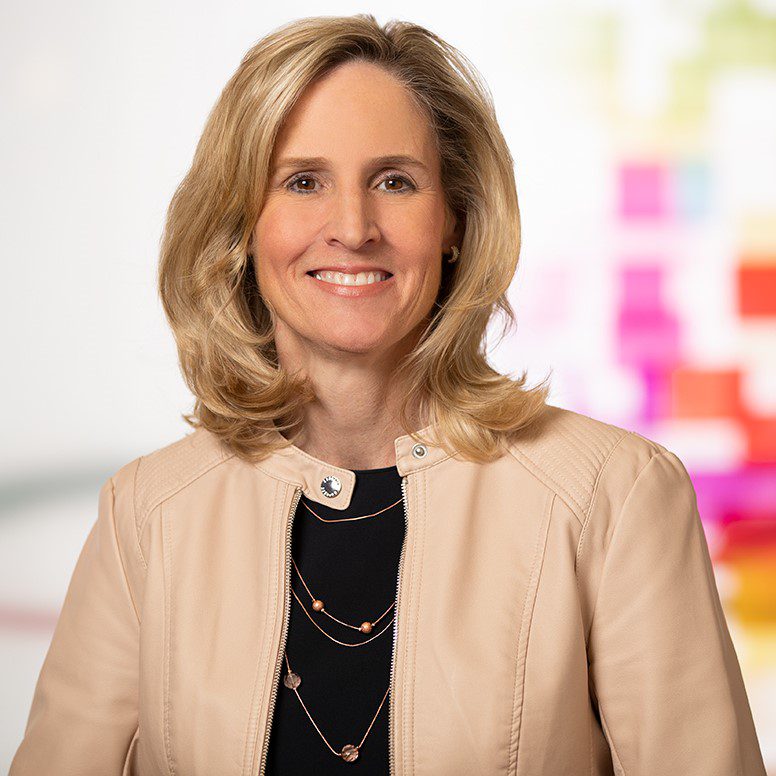 Anne White
Ahead of the call, Lil­ly an­nounced that the FDA had ac­cept­ed the do­nanemab fil­ing for Alzheimer's, ready to pro­vide a fast as­sess­ment un­der pri­or­i­ty re­view as the phar­ma gi­ant sought an ac­cel­er­at­ed ap­proval with bio­mark­er da­ta, ahead of a Phase III ef­fi­ca­cy read­out. And neu­ro­science chief Anne White said dur­ing the call that they were com­mit­ted to see­ing it through, even though the de­ci­sion by Medicare to re­strict cov­er­age on Aduhelm — and any oth­er es­sen­tial­ly ex­per­i­men­tal drugs — would con­fine ac­cess to a "very lim­it­ed" group of pa­tients.
Like every oth­er Big Phar­ma CEO, David Ricks en­dorsed the cap on out-of-pock­et drug costs for Medicare mem­bers. But drug pric­ing rules — which are anath­e­ma in the phar­ma world, when tied to man­dat­ed pric­ing — came in for crit­i­cism.
Echo­ing a re­mark by Ab­b­Vie CEO Rick Gon­za­lez, Ricks es­sen­tial­ly said that the new rules as pro­posed now would shift R&D re­sources out of small mol­e­cules and in­to bi­o­log­ics, which are bet­ter pro­tect­ed.
Here's Ricks:
The ne­go­ti­a­tion piece is a prob­lem. I think in the short term it doesn't do much; they don't re­al­ly start un­til '26 any­way… Prob­a­bly to me the most dam­ag­ing thing about it is that it sends a sig­nal to in­vestors and cap­i­tal al­lo­ca­tors like us that small mol­e­cules and par­tic­u­lar­ly small mol­e­cules in dis­eases that re­quire step­wise de­vel­op­ment, like can­cer, where we start in lat­er stages and work our way to ad­ju­vant or even in some or­phan con­di­tions, re­al­ly aren't want­ed and are worth a lot less. So we'll fo­cus our re­sources on oth­er ar­eas of in­no­va­tion, we have plen­ty of those, and so will the rest of the sec­tor. And I think that's a miss for the pa­tients that prob­a­bly want bet­ter oral can­cer drugs in the fu­ture.
Lil­ly set the stage for the awk­ward H1 call on Wednes­day evening, an­nounc­ing that as fed­er­al sup­plies of its Covid-19 an­ti­body dwin­dle with no funds avail­able for any new con­tracts ahead, they'll shift over to com­mer­cial sales. Now states and hos­pi­tals will be able to or­der bebtelovimab through a sole dis­trib­u­tor.
One of the bright spots at Lil­ly was on the dual GIP/GLP-1 re­cep­tor ag­o­nist Moun­jaro (tirzepatide) front, which got a green light for di­a­betes a few months ago. Ex­pec­ta­tions are run­ning high that Lil­ly can make this one in­to a ma­jor new drug fran­chise, par­tic­u­lar­ly if they can get ap­proved to mar­ket it for obe­si­ty.
David Risinger of SVB Se­cu­ri­ties was hap­py.
Sales were $16mm vs. SVBS's $10mm and cons' $12mm; we as­sume up­side was due to ini­tial chan­nel fill. Lil­ly in­di­cat­ed that it ex­pects to have suf­fi­cient sup­ply for launch, which is im­por­tant in light of No­vo Nordisk's (Not Rat­ed) We­govy pro­duc­tion chal­lenges.
The spot­light now shifts to the reg­u­la­to­ry plan on obe­si­ty as they pur­sue oth­er in­di­ca­tions in the clin­ic, much like No­vo Nordisk is do­ing with We­govy (semaglu­tide). Lil­ly is set­ting up a head-to-head study with No­vo's drug on obe­si­ty, but to­day there's still no time­line avail­able on that score.