Eli Lil­ly has an­ted up for its next big bet on a next-gen pain drug, buy­ing Hy­dra as­sets
With its new CGRP mi­graine drug Em­gal­i­ty (gal­canezum­ab) OK'd a few months ago and more late-stage work un­der­way on las­mid­i­tan and tanezum­ab, Eli Lil­ly's pain group has se­lect­ed its next shot at a next-gen drug.
Russ Hern­don
The tar­get is TR­PA-1, one of the fam­i­ly of ion chan­nel tar­gets that has long been a fo­cus at Hy­dra Bio­sciences, run by Russ Hern­don. Hy­dra at one point had a col­lab­o­ra­tion on this way back in 2012 with Cu­bist, just be­fore Cu­bist got bought out by Mer­ck.
What's the big at­trac­tion? First, it's a non-opi­oid, which reg­u­la­tors have want­ed to en­cour­age in the face of a na­tion­al epi­dem­ic of opi­oid abuse. But a num­ber of aca­d­e­m­ic in­ves­ti­ga­tors, in­clud­ing UCSF's David Julius, have been at­tract­ed to a tar­get that is built in as part of the body's alarm sys­tem for pun­gent, in­flam­ma­to­ry ir­ri­tants, like wasabi or tear gas. Re­searchers be­lieve it can al­so be adapt­ed for chron­ic pain.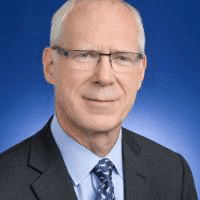 Mark Mintun
Mark Mintun, vice pres­i­dent of pain and neu­rode­gen­er­a­tion re­search at Lil­ly, is buy­ing up all of Hy­dra's as­sets in this area — al­though he isn't say­ing for how much — adding that the plan now is to start clin­i­cal tri­als "in the near term."
Lil­ly has been ac­tive­ly hunt­ing up a slate of new deals to beef up its pipeline. Just a few days ago there was a deal to col­lab­o­rate with AC Im­mune on tau for Alzheimer's, go­ing back in­to a field where it's seen noth­ing but fail­ure. The phar­ma gi­ant has had its ups and downs in R&D, of­ten com­ing in late when a new field opens up, but CEO Dan Ricks and new R&D chief Dan Skovron­sky are promis­ing to pick up the pace.