Eli Lil­ly picks up an oral GLP-1 di­a­betes drug from a big Roche sub for $50M in cash-plus deal — and it's not a pep­tide
Eli Lil­ly has gone shop­ping for its next GLP-1 di­a­betes drug at a big Roche sub­sidiary — and this time we're not talk­ing about Genen­tech.
Tokyo-based Chugai Phar­ma­ceu­ti­cal is hand­ing over glob­al rights to OWL833, an oral, non-pep­tide GLP-1 re­cep­tor ag­o­nist that has been put through a pre­clin­i­cal pro­gram and is aimed straight at a Phase I study.
To get it, Eli Lil­ly hand­ed over a $50 mil­lion up­front, not a small amount for a pre­clin­i­cal drug as­set, and signed off on a set of mile­stones that were not dis­closed but like­ly add up to quite a bit — if they go the dis­tance.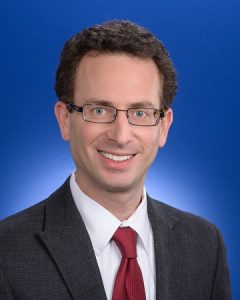 Dan Skovron­sky
Lil­ly is a ma­jor play­er in di­a­betes glob­al­ly, with some big league fran­chis­es it needs to pro­tect and grow. One of those is its block­buster GLP-1 in­jectable Trulic­i­ty, which com­petes against a group of heavy­weights that in­cludes Vic­toza from No­vo and As­traZeneca's By­dure­on.
Trulic­i­ty made Lil­ly $2 bil­lion last year, top­ping its list of new drug prod­ucts.
What's the big deal here? If Lil­ly re­searchers can nav­i­gate the clin­i­cal work, an oral drug would play well with greater ease of use and po­ten­tial­ly few­er side ef­fects — that's the non-pep­tide part — in help­ing pa­tients con­trol the dis­ease. They al­ready know the mar­ket is there. And Lil­ly can bring big league re­sources to the ta­ble in reach­ing a ma­jor mar­ket that's re­spon­sive to sig­nif­i­cant though not break­through ad­vances.
Of note, No­vo Nordisk is steer­ing its oral ver­sion of its once-week­ly Ozem­pic (semaglu­tide) through late-stage tests. But that is a pep­tide, with com­mon side ef­fects like con­sti­pa­tion and nau­sea.
These di­a­betes de­vel­op­ment pro­grams aren't cheap or easy or fast, and Lil­ly has a cau­tious, go-slow rep. It will be in­ter­est­ing to see if new R&D chief Dan Skovron­sky can do some­thing about the de­vel­op­ment time­line, giv­en his vow to speed things up at the Big Phar­ma lag­gard.
"We be­lieve OWL833 can be a best-in-class oral non-pep­tide GLP-1 re­cep­tor ag­o­nist and that its val­ue will be fur­ther en­hanced through Lil­ly's clin­i­cal de­vel­op­ment to con­tribute to peo­ple around the world who live with di­a­betes," not­ed Chugai EVP Ya­sushi Ito.