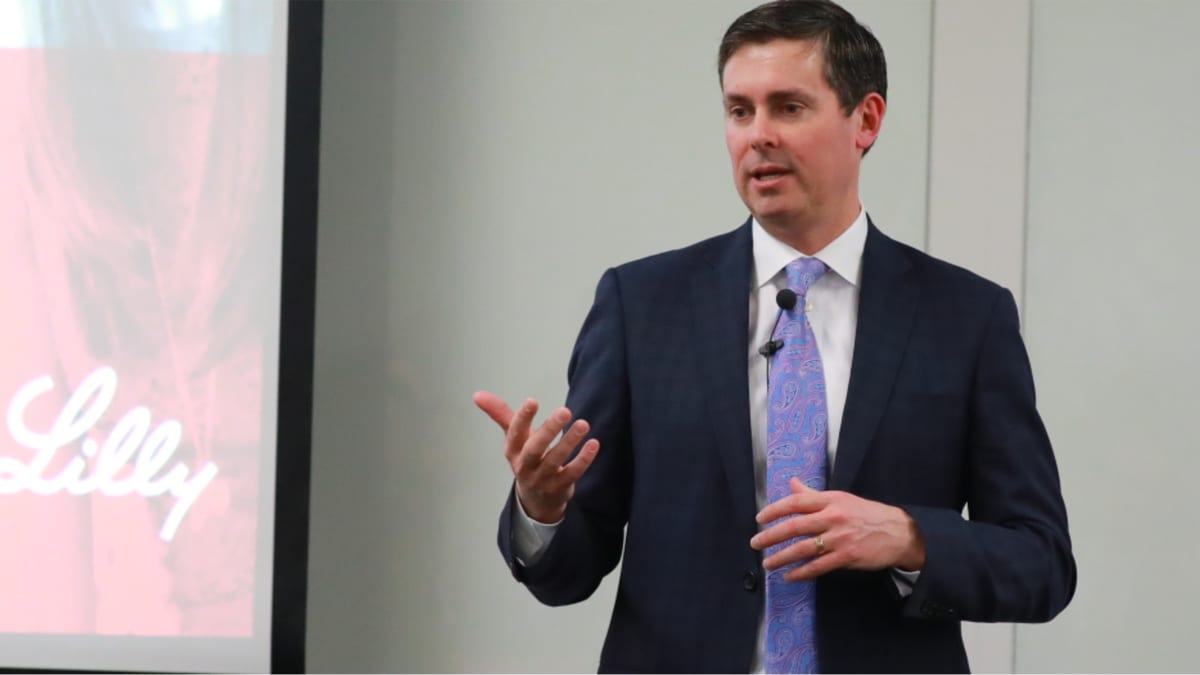 Eli Lil­ly bets on an RNA base edit­ing out­fit lever­ag­ing the body's own en­zymes to re­verse mu­ta­tions
With its con­tro­ver­sial Alzheimer's med do­nanemab near­ly ready for FDA scruti­ny, Eli Lil­ly has grown more em­bold­ened in its ef­forts to be­come the top dog in neu­ro­science. A new part­ner­ship with a qui­et RNA edit­ing play­er fo­cused around neu­ro­science could now add even more bite to Lil­ly's bark.
Lil­ly will pay $50 mil­lion in up­front cash and eq­ui­ty and up to $1.25 bil­lion in down­stream mile­stones for ac­cess to five RNA edit­ing can­di­dates from Dutch biotech Pro­QR Ther­a­peu­tics, which is us­ing edit­ed oligonu­cleotides to kick off an RNA base edit­ing sys­tem ini­ti­at­ed by the body's own en­zymes, the part­ners said Wednes­day.
Pro­QR's oligonu­cleotide plat­form, dubbed Ax­iomer, re­cruits "en­doge­nous" en­zymes in the cell — which are known as adeno­sine deam­i­nas­es act­ing on RNA, or ADARs — to at­tach to tar­get RNA and in­duce an adeno­sine to in­o­sine base switch, what's called A-to-I.
When that edit­ed RNA is tran­scribed, the in­o­sine is in­ter­pret­ed as guano­sine, ef­fec­tive­ly cre­at­ing an A-to-G switch. That's im­por­tant be­cause Pro­QR thinks its plat­form could ad­dress around 20,000 known G-to-A mu­ta­tions that are as­so­ci­at­ed with hu­man dis­ease. The first tar­gets in the col­lab are liv­er and ner­vous sys­tem dis­eases, Pro­QR said, and rep­re­sent a change of pace for the biotech's pipeline, which is cur­rent­ly fo­cused on ge­net­ic eye dis­ease with a lead can­di­date in late-stage clin­i­cal test­ing.
An­drew Adams
"RNA edit­ing is an ex­cit­ing emerg­ing tech­nol­o­gy, which al­lows tran­sient, re­versible edit­ing, which in some in­di­ca­tions may be an ex­treme­ly at­trac­tive ther­a­peu­tic ap­proach," said An­drew Adams, Lil­ly's VP for new ther­a­peu­tic modal­i­ties, in a state­ment. "Through this col­lab­o­ra­tion with Pro­QR, we hope to uti­lize this tech­nol­o­gy to un­lock nov­el treat­ments to im­prove the lives of pa­tients across a spec­trum of dis­eases."
It's an ap­proach sim­i­lar to the tech­nol­o­gy for which Roche re­cent­ly ear­marked more than $3 bil­lion in a tie-up with Shape Ther­a­peu­tics, al­so tar­get­ing ADARs. That fam­i­ly of en­zymes is par­tic­u­lar­ly at­trac­tive for brain cell RNA edit­ing, po­ten­tial­ly due to nat­u­ral­ly high lev­els of ex­pres­sion there. Roche and Shape say they're go­ing af­ter Alzheimer's and Parkin­son's, among oth­er dis­eases, and it's not a stretch to say that Lil­ly — with Alzheimer's can­di­date do­nanemab near fil­ing — could be in­ter­est­ed in those tar­gets as well.
This part­ner­ship rep­re­sents a con­tin­ued ef­fort on Lil­ly's part to ex­pand its next-gen RNA ther­a­peu­tics wing as well as its work in neu­ro­science, which has re­ceived a big shot in the arm from do­nanemab's res­ur­rec­tion af­ter the con­tro­ver­sial Aduhelm ap­proval. Late last month, Lily an­nounced it would spin its um­brel­la Bio­Med­i­cines unit off in­to two new busi­ness ar­eas — neu­ro­science and im­munol­o­gy — in­di­cat­ing the com­pa­ny's re­newed fo­cus on the cen­tral ner­vous sys­tem.
Mean­while, Lil­ly has inked deals in RNA ther­a­peu­tics and gene edit­ing, tak­ing a broad swing at next-gen meds. In April 2019, the drug­mak­er signed a deal with Avid­i­ty Bio­sciences worth $35 mil­lion up­front and $405 mil­lion per opt-in for the biotech's plat­form that com­bines mon­o­clon­al an­ti­bod­ies and oligonu­cleotide-based ther­a­pies tar­get­ing RNA. The ini­tial fo­cus area for the part­ner­ship was im­munol­o­gy, the part­ners said at the time.
More than a year lat­er, in No­vem­ber, Lil­ly agreed to a part­ner­ship with Pre­ci­sion Bio­Sciences worth $100 mil­lion up­front for mol­e­cules out of that biotech's in vi­vo gene edit­ing plat­form based on the I-Crel en­zyme with an ini­tial fo­cus in Duchenne mus­cu­lar dy­s­tro­phy.
Pro­QR, mean­while, has been work­ing on edit­ed oligonu­cleotides, what it calls EONs, for quite some time but pri­mar­i­ly fo­cused on ge­net­ic eye dis­ease. The biotech's lead drug, se­po­farsen for Leber con­gen­i­tal amau­ro­sis 10, is cur­rent­ly in Phase II/III test­ing with an in­ter­im read­out sched­uled for the first half of 2022.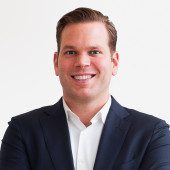 Daniel de Boer
Ac­cord­ing to CEO Daniel de Boer, Pro­QR's plat­form can touch a range of ge­net­ic mu­ta­tions across or­gans, putting liv­er and brain dis­ease well with­in range. Those cer­tain­ly aren't easy ther­a­peu­tic ar­eas and ones that re­quire a high de­gree of tis­sue speci­fici­ty, but de Boer thinks hav­ing Lil­ly on board will help in terms of re­fin­ing ar­eas of ther­a­peu­tic need.
"We said, 'what if we can en­able oth­ers to use this tech­nol­o­gy but for oth­er ther­a­peu­tic ar­eas that are non-core to us?'" de Boer said. "That's what led to this part­ner­ship with Lil­ly where we will help on the RNA side but they will even­tu­al­ly take the drugs in­to de­vel­op­ment. So it's re­al­ly com­bin­ing our ex­per­tis­es where we con­tribute all our know-how on the RNA sci­ence and they bring in the ther­a­peu­tic area ex­per­tise."
With its plat­form "ready for prime­time," Pro­QR will like­ly de­clare its first can­di­date in this part­ner­ship with­in the next 12 months, de Boer said.