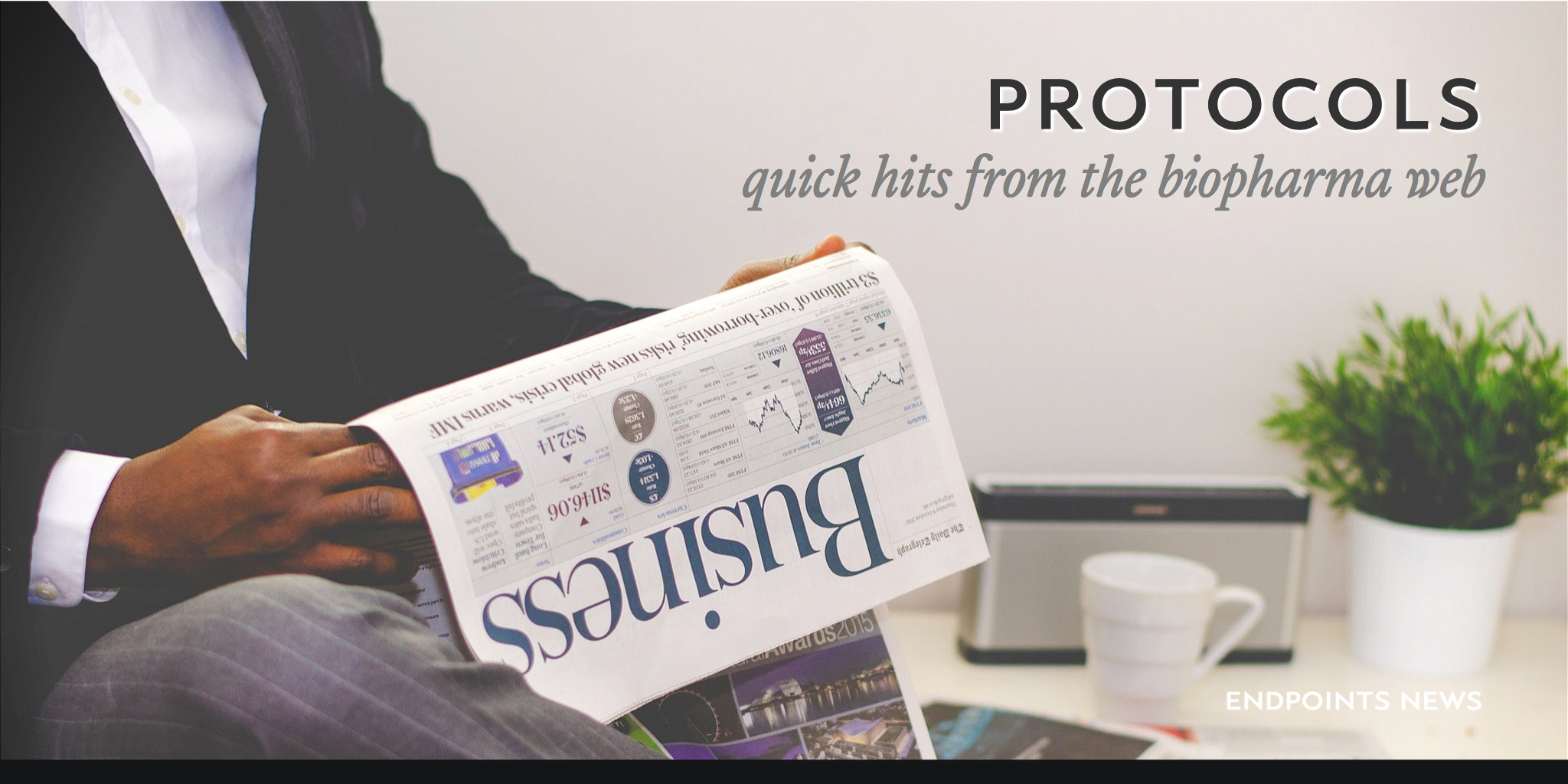 EMA backs five med­i­cines; Sol­id Bio rais­es $60M in pri­vate place­ment
→ The Eu­ro­pean Med­i­cines Agency on Fri­day rec­om­mend­ed five new med­i­cines for ap­proval, in­clud­ing Bay­er's can­cer drug Vi­t­rakvi — the site-ag­nos­tic can­cer drug was giv­en a speedy ap­proval by the FDA in late 2018 — and GW Phar­ma­ceu­ti­cal's $GW­PH cannabis-de­rived epilep­sy drug Epidy­olex, which was ap­proved by the FDA last June un­der the name Epid­i­olex.
The EMA's de­ci­sion on GW's drug is as an ad­junc­tive ther­a­py — for use in con­junc­tion with clobazam. In the Unit­ed States, it is ap­proved as a monother­a­py. "(T)he out­come is dis­ap­point­ing and a dis­tinct­ly more con­ser­v­a­tive de­ci­sion com­pared to that ren­dered by the FDA," Stifel's Paul Mat­teis wrote in a note. "What ex­act­ly this means for up­take is un­clear be­cause we don't know of any good da­ta source that cod­i­fies ex­act­ly how much clobazam is used in Eu­rope; that be­ing said, as we un­der­stand it, clobazam has been gener­ic in Eu­rope for a long time and is a sta­ple of the Dravet/LGS/or­phan epilep­sy stan­dard-of-care."
→ Sol­id Bio, run by for­mer JP Mor­gan in­vest­ment banker who is al­so a Duchenne MD dad, has any­thing but a sol­id record in its quest to de­vel­op its gene ther­a­py for Duchenne mus­cu­lar dy­s­tro­phy. On Fri­day, the com­pa­ny $SLDB dis­closed that it had scored $60 mil­lion in a pri­vate place­ment to keep work­ing on its pipeline.