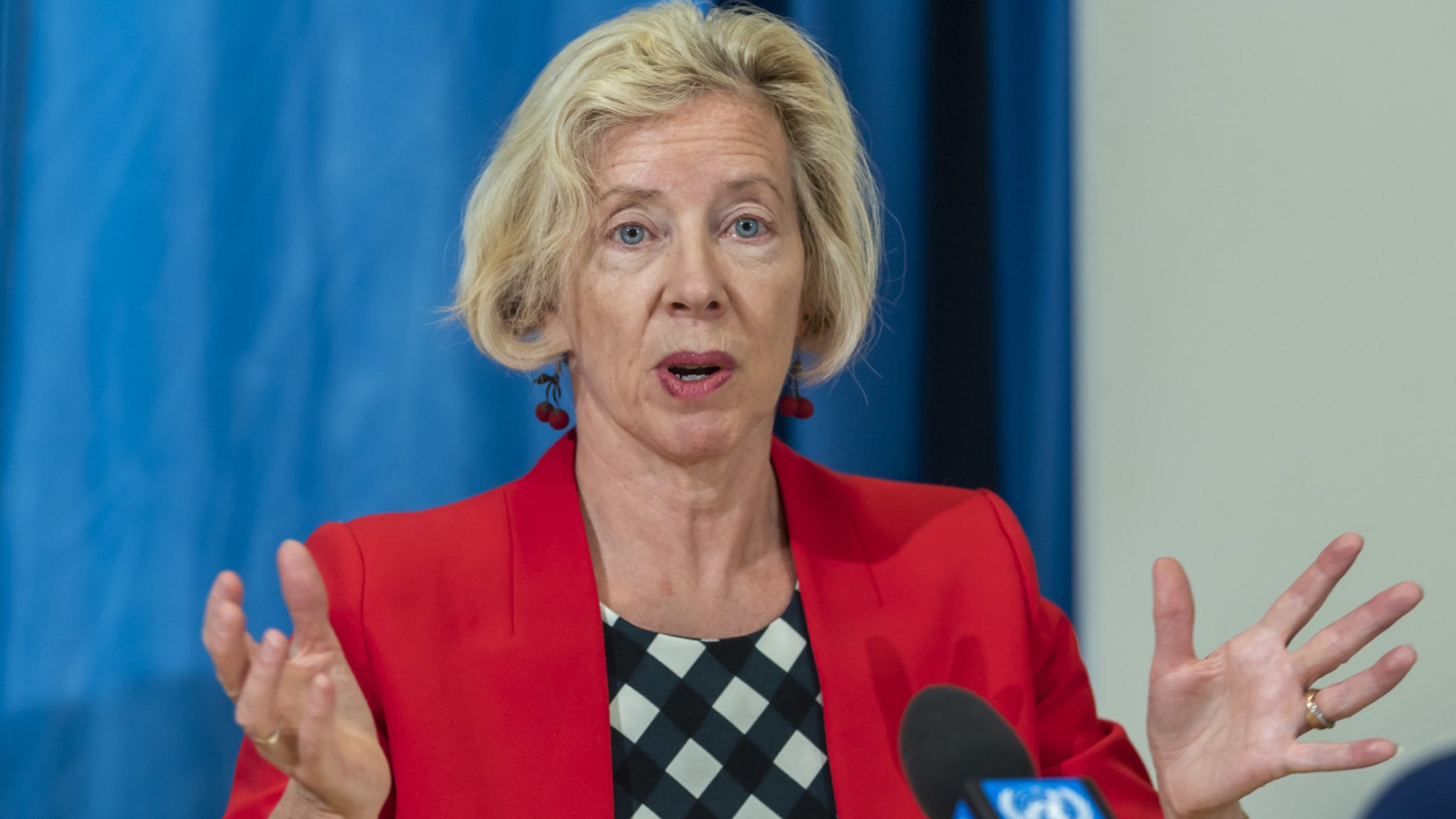 UP­DAT­ED: EMA in­ves­ti­gat­ing 4 'se­ri­ous cas­es' of blood clots fol­low­ing J&J vac­ci­na­tions
The Eu­ro­pean Med­i­cines Agency's safe­ty com­mit­tee said last Fri­day that it has ini­ti­at­ed a re­view of 4 "se­ri­ous cas­es of un­usu­al blood clots with low blood platelets," in­clud­ing one death, re­port­ed af­ter peo­ple re­ceived the J&J vac­cine in the US.
The agency of­fered an up­date on Wednes­day that it is ex­pe­dit­ing this eval­u­a­tion and cur­rent­ly ex­pects to is­sue a rec­om­men­da­tion next week. "While its re­view is on­go­ing, EMA re­mains of the view that the ben­e­fits of the vac­cine in pre­vent­ing COVID-19 out­weigh the risks of side ef­fects," the agency said in a state­ment. J&J an­nounced on Tues­day that it would pause the dis­tri­b­u­tion of its vac­cine across Eu­rope un­til the in­ves­ti­ga­tions are com­plete.
The EMA said the cas­es point to a "safe­ty sig­nal" but it's un­clear if there is a causal as­so­ci­a­tion be­tween the J&J vac­cine and these con­di­tions. One of the cas­es oc­curred in a clin­i­cal tri­al.
The J&J vac­cine, which is giv­en as a sin­gle shot and is cur­rent­ly on pause in the US while a sep­a­rate in­ves­ti­ga­tion in­to 6 of the rare blood clots, has not been used in Eu­rope yet, al­though the Eu­ro­pean Com­mis­sion au­tho­rized its use on March 11.
The EMA's and FDA's re­view of the J&J vac­cine fol­lows a re­view of the As­traZeneca Covid-19 vac­cine that con­clud­ed ear­li­er last week, with the EMA rec­om­mend­ing that the very rare but some­times fa­tal blood clots should be list­ed as a side ef­fect for the vac­cine.
The EMA's safe­ty com­mit­tee said the change to the vac­cine la­bel is part of an in-depth re­view of 62 cas­es of cere­bral ve­nous si­nus throm­bo­sis (CVST) and 24 cas­es of splanch­nic vein throm­bo­sis re­port­ed in the EU drug safe­ty data­base as of March 22. Eigh­teen of the cas­es were fa­tal.
The com­mit­tee al­so said last Fri­day that it's re­view­ing an­oth­er safe­ty sig­nal that hasn't been con­firmed as causal­ly linked to the As­traZeneca vac­cine. This one is to as­sess 5 re­ports of cap­il­lary leak syn­drome in peo­ple who were vac­ci­nat­ed with the As­traZeneca vac­cine. Sep­a­rate­ly, the agency al­so said Wednes­day that it's in­ves­ti­gat­ing whether to up­date rec­om­men­da­tions for a sec­ond dose of the As­traZeneca vac­cine in those who have al­ready re­ceived the first dose.