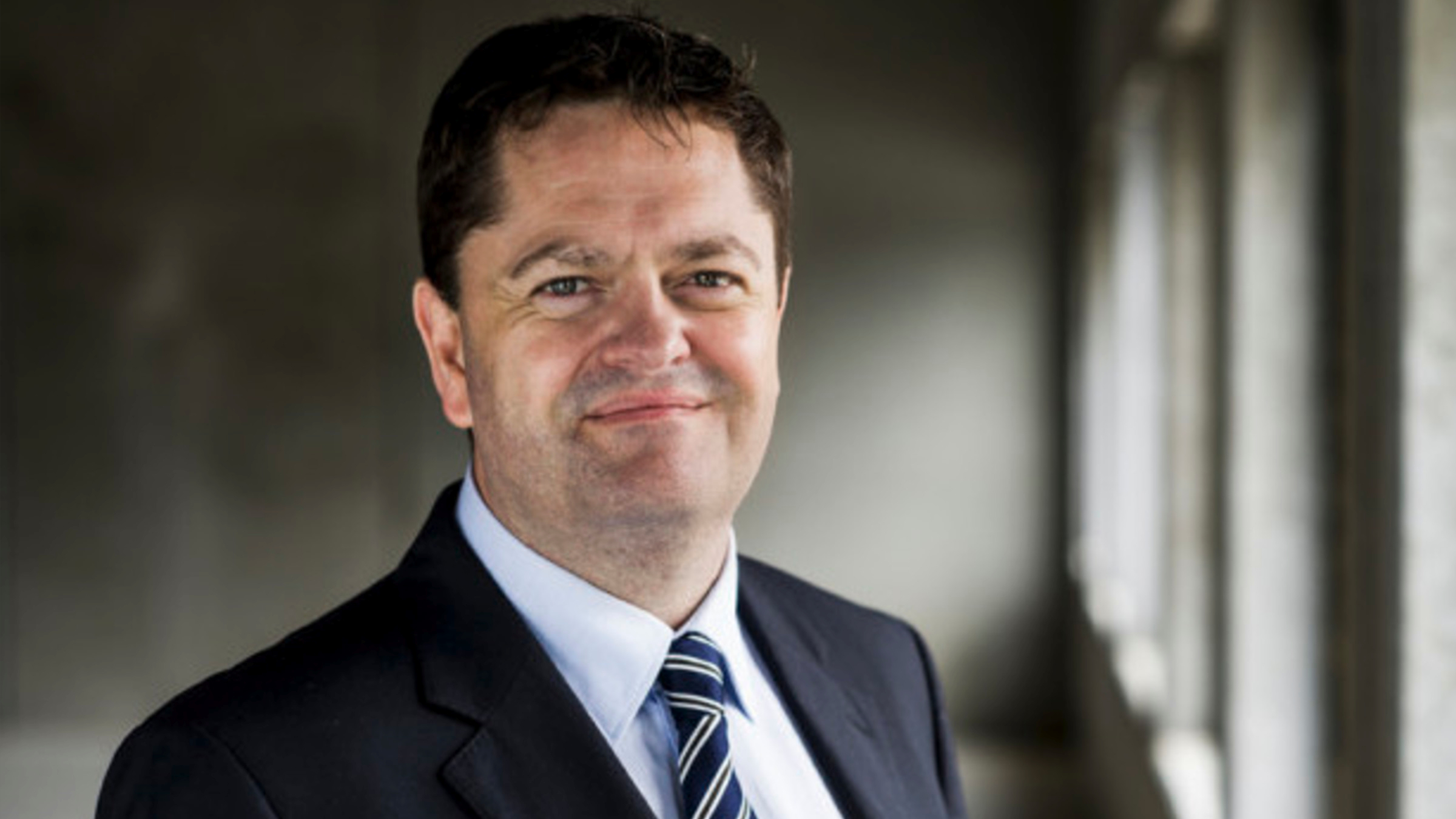 Paul Chaplin, Bavarian Nordic CEO
Eu­rope to buy 110k dos­es of Bavar­i­an Nordic's mon­key­pox vac­cine — as EU-li­censed vac­cine not eas­i­ly ac­ces­si­ble
Known mon­key­pox cas­es rose above the 4,000 mark this week as of­fi­cials have sought an­oth­er name for the dis­ease, and Eu­ro­peans moved for­ward on stock­ing up a work­ing vac­cine.
The Eu­ro­pean Med­i­cines Agency an­nounced Mon­day that it had agreed to buy 110,000 dos­es of Jyn­neos, the US-li­censed ver­sion of Bavar­i­an Nordic's Im­vanex. Im­vanex is au­tho­rized in the EU for the pre­ven­tion of small­pox in adults, but on­ly "un­der ex­cep­tion­al cir­cum­stances due to the im­pos­si­bil­i­ty to gen­er­ate ef­fi­ca­cy da­ta as small­pox virus is no longer cir­cu­lat­ing."
Jyn­neos, on the oth­er hand, is ap­proved in the US and Cana­da for in­fec­tion and dis­ease caused by both small­pox and mon­key­pox. Both of these virus­es are or­thopoxvirus­es and are close­ly re­lat­ed.
"Since the EU au­tho­rised vac­cine Im­vanex is not im­me­di­ate­ly avail­able, in or­der to al­low rapid con­tain­ment of the out­breaks, EU MSs [mem­ber states] agreed to the pur­chas­ing of close to 110.000 dos­es of the US made vac­cine Jyn­neos by HERA. Their de­liv­ery is fore­seen to start to MSs with high­est num­ber of cas­es in the com­ing days," the agency said in a state­ment.
The EMA on Mon­day said it al­so kicked off its re­view of da­ta to ex­tend the use of the small­pox vac­cine Im­vanex to in­clude pro­tect­ing peo­ple from mon­key­pox.
Bavar­i­an Nordic has been busy mak­ing deals with nu­mer­ous en­ti­ties such as the US gov­ern­ment's BAR­DA for 500,000 dos­es and Ger­many for 40,000 dos­es, amid re­port­ing "over­whelm­ing in­ter­est" in Jyn­neos from oth­er en­ti­ties.
"We are ob­vi­ous­ly still in di­a­logue with a num­ber of coun­tries from dif­fer­ent re­gions of the world and we are ex­pect­ing to sign more con­tracts," CFO Hen­rik Ju­uel said ear­li­er this month on an in­vestor call.
Jyn­neos is pro­duced at Bavar­i­an Nordic's man­u­fac­tur­ing fa­cil­i­ty in Den­mark, which is not cur­rent­ly au­tho­rized for EU pro­duc­tion, ac­cord­ing to the EMA. At least in the man­u­fac­tur­ing process, the dif­fer­ence be­tween Jyn­neos and Im­vanex was not con­sid­er­able, and "[d]if­fer­ences are deemed to be mi­nor and do not raise any con­cern re­gard­ing im­mu­ni­sa­tion with Jyn­neos," the agency added.
One oth­er fac­tor brought up was shelf life — Jyn­neos can store for three years at -20 ̊C, or -4 ̊F. How­ev­er, Im­vanex is on­ly au­tho­rized for two years at that same tem­per­a­ture, plus dif­fer­ing shelf life be­tween the two when thawed and stored in sim­i­lar con­di­tions. And while ini­tial da­ta seem that the two vac­cines could have the same shelf life of three years when frozen, the EMA not­ed that in­for­ma­tion is not com­plete­ly avail­able to con­firm the same amount of po­ten­cy.
Re­gard­less, the agency adds, "It is ac­cept­able to use Jyn­neos un­der the stat­ed EU stor­age con­di­tions for Im­vanex as a tem­po­rary mea­sure un­til the EU and US da­ta sets are aligned."