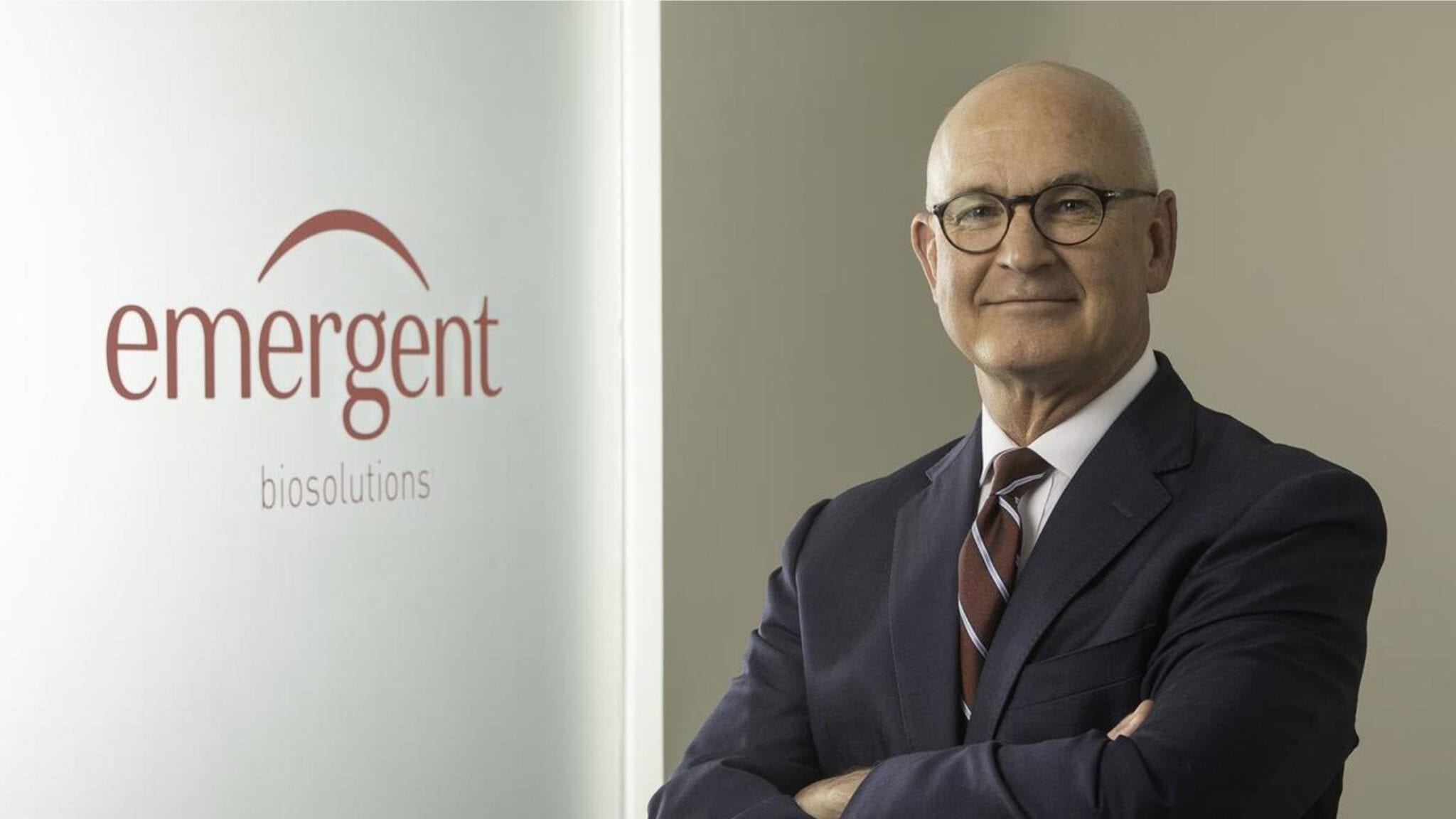 Emer­gent gets a chance to re­deem it­self in mR­NA vac­cine deal with Prov­i­dence Ther­a­peu­tics
One of the most no­to­ri­ous names in Amer­i­can drug man­u­fac­tur­ing has land­ed a con­tract with a Cana­di­an drug­mak­er look­ing to make waves in the mR­NA Covid-19 vac­cine game and fill in the gaps the two big mR­NA com­pa­nies have strug­gled to fill.
In a five-year deal worth about $90 mil­lion, Emer­gent BioSo­lu­tions agreed to pro­vide CD­MO ser­vices to Prov­i­dence Ther­a­peu­tics, in­clud­ing drug de­vel­op­ment, bulk drug sub­stance for­mu­la­tion and fi­nal prod­uct man­u­fac­tur­ing to help the drug's de­vel­op­ment. Pro­duc­tion is set to com­mence in 2022, if all goes ac­cord­ing to plan.
"The Cana­di­an gov­ern­ment has been per­pet­u­at­ing this false­hood that Cana­da can't make these vac­cines," Prov­i­dence CEO Brad Soren­son said in a phone call with End­points News on Wednes­day. "We can. We've made our vac­cines in Cana­da, we're go­ing to make our vac­cines with ex­ist­ing in­fra­struc­ture in Cana­da with Emer­gent, you know, and we didn't need hun­dreds of mil­lions of dol­lars of tax­pay­er dol­lars to do that."
Prov­i­dence's Covid-19 vac­cine can­di­date — dubbed PTX-COVID19-B — is cur­rent­ly in Phase II tri­als.
The deal is the lat­est in a flur­ry of moves from Prov­i­dence. The com­pa­ny just an­nounced that Ever­est will re­ceive rights to Prov­i­dence's Covid-19 vac­cine in Asian mar­kets such as Chi­na, Tai­wan, Sin­ga­pore, Thai­land and In­done­sia in ex­change for $100 mil­lion up­front in cash, com­bined with an ad­di­tion­al up to $400 mil­lion in prof­it-shar­ing on the Covid-19 vac­cines and mile­stone pay­ments on col­lab­o­ra­tive and ad­di­tion­al prod­ucts.
The Prov­i­dence deal serves as a bit of a po­ten­tial re­demp­tion for Emer­gent. The com­pa­ny land­ed a con­tract with US Pres­i­dent Don­ald Trump's ad­min­is­tra­tion to man­u­fac­ture drug sub­stance for Covid-19 vac­cines for both J&J and As­traZeneca, but short­ly af­ter, the con­t­a­m­i­na­tion of batch­es — dis­cov­ered at a J&J site by a qual­i­ty con­trol work­er — led to the pro­duc­tion of all batch­es be­ing halt­ed, and an in­ves­ti­ga­tion by the FDA. A Form 483 brought to light un­san­i­tary con­di­tions that in­clud­ed mold on the walls, and lack­lus­ter pro­ce­dures, which in­clud­ed em­ploy­ees drag­ging bags of tox­ic waste through the fa­cil­i­ty.
Prov­i­dence's con­ver­sa­tions with Emer­gent be­gan long be­fore the in­ci­dent in Bal­ti­more shed light on the com­pa­ny's short­com­ings.
"Our di­a­logue con­tin­ued through­out that process," Soren­son said. "It is two dif­fer­ent sites …We've had thor­ough dis­cus­sions with Ever­est in the Win­nipeg site, we've had mul­ti­ple trips back and forth with the var­i­ous teams, and we're com­fort­able that they're go­ing to be able to take the process that we've got and we've got the prop­er pro­to­cols in place to build and man­u­fac­ture."
Emer­gent was per­mit­ted to re­sume pro­duc­tion in late Ju­ly, the com­pa­ny con­firmed to End­points in an email, but on­ly got the chance to make J&J drug sub­stance as As­traZeneca pulled out of its con­tract and sent its ser­vices to near­by CD­MO Catal­ent.
Be­fore those screw-ups, Emer­gent tout­ed its abil­i­ty to man­u­fac­ture more than 1 bil­lion dos­es a year, and CEO Bob Kramer went on CN­BC's "Mad Mon­ey" in March to say just that fol­low­ing a $480 mil­lion, two-year deal with the US gov­ern­ment.
Mean­while, the team at Prov­i­dence has been frus­trat­ed at the lack of help it's got­ten from the Cana­di­an gov­ern­ment.
A week ago, Bob Nelsen's lat­est project Re­silience an­nounced that it will start mak­ing mR­NA for Mod­er­na's Covid-19 vac­cine at its new site in Cana­da, with the help of a $163 mil­lion con­tract from the gov­ern­ment, while Mod­er­na al­so struck a deal for its own plant in Au­gust, and Ab­Cellera got $125.6 mil­lion to help build its 130,000-square-foot fa­cil­i­ty to de­vel­op an­ti­bod­ies.
That's been frus­trat­ing for Soren­son to watch as his com­pa­ny seem­ing­ly was left in the dust. In an in­ter­view with Bloomberg, he said that last year, his com­pa­ny was op­er­at­ing at a sim­i­lar pace as Mod­er­na. Now, they're play­ing catchup.
"In March of 2020, we were one month be­hind Mod­er­na," he said. "Mod­er­na re­ceived a bil­lion dol­lars in sup­port from Warp Speed and you can see where they're at now. Prov­i­dence re­ceived no sup­port from the Cana­di­an gov­ern­ment un­til al­most a year lat­er and even then, we re­ceived $10 mil­lion, which is nom­i­nal at best," he said.
"We could've been sup­ply­ing vac­cines to the world and we could've been adding to the so­lu­tion as op­posed to dri­ving up prices and adding to the prob­lem."