Enan­ta's NASH drug bare­ly meets main goal in mid-stage study
A pla­toon of drug de­vel­op­ers big and small has long been work­ing on com­bat­ing NASH, a fat­ty liv­er dis­ease that has rav­aged the de­vel­oped world. On Wednes­day, Enan­ta Phar­ma­ceu­ti­cals un­veiled da­ta from a short mid-stage study which sug­gest­ed its liv­er drug had — by a mi­nus­cule mar­gin — met the main goal in NASH pa­tients.
The drug, EDP-305, is a Far­ne­soid X Re­cep­tor (FXR) ag­o­nist, akin to In­ter­cept's $ICPT obeti­cholic acid, which pro­duced mixed da­ta in a land­mark phase III study. FXR is a nu­clear re­cep­tor and a cru­cial reg­u­la­tor of bile acid lev­els in the liv­er and small in­tes­tine.
In the 12-week AR­GON-1 tri­al, EDP-305 was test­ed against a place­bo. The main goal was to as­sess the change in ALT lev­els (when the liv­er is dam­aged, ALT lev­els are el­e­vat­ed) as well as safe­ty and tol­er­a­bil­i­ty.
EDP-305 con­ferred a sta­tis­ti­cal­ly sig­nif­i­cant re­duc­tion of 28 units per liter (U/L) in ALT lev­els, ver­sus 15 U/L for the place­bo arm at week 12. How­ev­er, the p-val­ue just about made the cut at 0.049.
Key sec­ondary goals, in­clud­ing a change in liv­er fat con­tent and lipids, were al­so met, the com­pa­ny said.
De­spite the bare­ly-there main goal win, Enan­ta's lead study in­ves­ti­ga­tor of­fered his vote of con­fi­dence on the ex­per­i­men­tal drug.
"Based on da­ta from AR­GON-1, EDP-305 clear­ly dis­plays en­hanced ef­fi­ca­cy over oth­er sec­ond-gen­er­a­tion FXR ag­o­nists cur­rent­ly in de­vel­op­ment," said Vlad Ratz­iu, the prin­ci­pal in­ves­ti­ga­tor of the study, in a state­ment.
But Baird's Bri­an Sko­r­ney wasn't im­pressed. "Al­though there are some nu­mer­i­cal dif­fer­ences across the ma­jor pa­ra­me­ters used as a ba­sis of com­par­i­son, the mod­est dif­fer­ences are like­ly to be just noise," he said.
"Fur­ther de­vel­op­ment of EDP-305 has ques­tion­able val­ue, in our view, as the like­ly out­come is that it winds up hav­ing a clin­i­cal pro­file that mir­rors OCA in NASH, which is al­most a decade ahead."
Shares of the Wa­ter­town, Mass­a­chu­setts-based Enan­ta $EN­TA slipped more than 10% to $64 in Thurs­day pre­mar­ket trad­ing.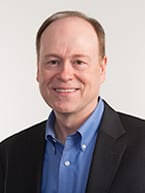 Jay Lu­ly Enan­ta
As for EDP-305's safe­ty pro­file, pru­ri­tus (se­vere itch­ing) emerged as the pri­ma­ry is­sue in the Phase II tri­al — the side-ef­fect al­so caused pause in In­ter­cept's tri­als.
The ma­jor­i­ty of ad­verse events seen in the EDP-305 arm were pru­ri­tus, GI-re­lat­ed symp­toms as well as headaches and dizzi­ness. The in­ci­dence of pru­ri­tus ap­peared dose-re­lat­ed, with 51% of the sub­jects in the 2.5 mg arm com­pared to less than 10% in the 1 mg arm — which con­tributed to dis­con­tin­u­a­tions of 20.8% in the high­er dose arm, and 1.8% in the low­er dose.
"This is the da­ta point that gives us the great­est con­cern as we be­lieve it is OCA's biggest com­mer­cial li­a­bil­i­ty," Sko­r­ney added.
"How­ev­er, EDP-305 ap­peared to cause pru­ri­tus at a high­er rate than OCA. OCA had a pru­ri­tis rate of 23% in FLINT vs. 47% of pa­tients in the high dose of AR­GON1. RE­GEN­ER­ATE had a 51% rate of pru­ri­tis for OCA but the place­bo rate was 19% vs. 4% and 6% for AR­GON1 and FLINT, re­spec­tive­ly," he said.
The com­pa­ny is now plan­ning on ini­ti­at­ing a 72-week Phase IIb study — AR­GON-2 — in the first half of 2020, Enan­ta chief Jay Lu­ly said.
Non-al­co­holic steato­hep­ati­tis, or NASH, is char­ac­ter­ized by a buildup of ex­cess fat in the liv­er that in­duces chron­ic in­flam­ma­tion and even­tu­al­ly cul­mi­nates in scar­ring that can lead to cir­rho­sis, liv­er fail­ure, can­cer and death. Dubbed the silent dis­ease, it is hard to di­ag­nose in the ear­ly stages, mak­ing it dif­fi­cult to es­ti­mate its preva­lence, but stud­ies show that it af­flicts up to 12% of the adult pop­u­la­tion in de­vel­oped coun­tries. Al­though there are no ap­proved drugs for the dis­ease, the size of the NASH mar­ket is ex­pect­ed to cross $20 bil­lion by 2025.
While oth­er ma­jor NASH con­tenders — Gilead $GILD (fail in Phase III) and In­ter­cept $ICPT (mixed win in Phase III) — have dis­closed the top-line num­bers of their late-stage tri­als, Gen­fit $GN­FT is ex­pect­ed to come out with its Phase III in­ter­im re­sults by ear­ly 2020.
So­cial im­age: Shut­ter­stock