Insys' legal expenses are catching up with the opioid drug maker. On Friday, the Arizona company indicated it was facing a liquidity crisis — due to the mounting litigation it is facing related to the sales practices for its addictive fentanyl-based painkiller — that could compel it into filing for bankruptcy protection.
Earlier this month, a federal jury found Insys' (former) billionaire founder John Kapoor and four of his (former) high ranking colleagues guilty of engaging in a bribery scheme to get doctors to prescribe its potent, addictive painkiller Subsys and dupe insurers into paying for the drug.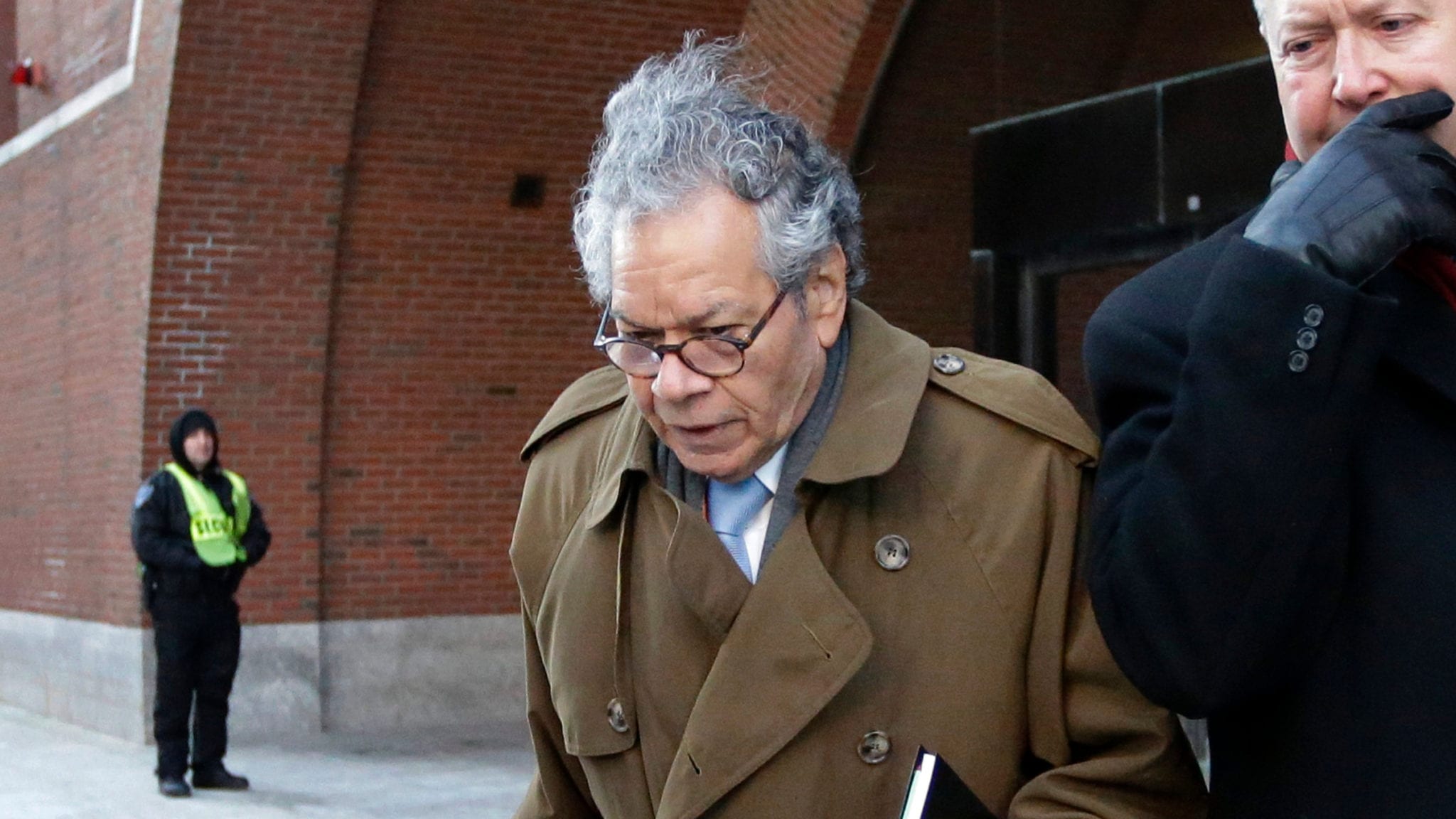 Image: John Kapoor leaves court in May, 2019. AP IMAGES
Kapoor created Insys $INSY in 1990. In 2012, the company's fentanyl spray Subsys was approved by the FDA for breakthrough cancer pain. Fentanyl is a man-made opioid 50 times more potent than heroin and 100 times more potent than morphine, according to the CDC. Prosecutors charged Insys with inflating Subsys sales by bribing doctors to prescribe the drug to patients without cancer — in an elaborate scheme that included wining and dining them, paying them to speak at "educational events" and in one case even a lap dance — fueling the raging opioid crisis that kills 130 Americans every day.
The company's legal expenses jumped about 150% to $25.7 million in the first-quarter of 2019, versus the same quarter last year. This expenditure included $18.1 million related to the indemnification of John Kapoor in connection with his trial, Insys said.
Last August, Insys reached a tentative agreement to fork over $150 million to resolve a US Department of Justice probe into claims that the company engaged in a kickback scheme that compensated doctors to prescribe Subsys. By November, the company said it was looking at strategic alternatives, notably a sale of its arsenal of opioid assets — including Subsys. Last month, Insys' auditor raised doubts on the drugmaker's ability to continue as a going concern.
As of March 31, the company has $87.6 million in cash and cash equivalents and investments — as well as accrued liabilities of roughly $240.3 million in proposed settlements of various litigation matters (and others legal matters that are still being resolved), Insys said, adding it expects to have continued negative cash flows from operating activities.
If the company's financial affairs are not fixed — via the sale of its assets and/or a final agreement with the DoJ — "it may be necessary for the company to file a voluntary petition for relief under Chapter 11 of the United States Bankruptcy Code in order to implement a restructuring," Insys said in a statement.
Insys is hardly the only opioid drug maker in financial trouble. Purdue Pharma — the maker of one of most widely abused prescription opioid painkiller Oxycontin — is reportedly considering bankruptcy. Meanwhile, other drug manufacturers, distributors and pharmacies are also facing hundreds of civil lawsuits for their role in propagating the opioid crisis.
---
The best place to read
Endpoints News

? In your inbox.

Comprehensive daily news report for those who discover, develop, and market drugs. Join 51,200+ biopharma pros who read Endpoints News by email every day.

Free Subscription
---
---
---