En­her­tu picks up an­oth­er win for As­traZeneca and Dai­ichi Sankyo, join­ing the pri­or­i­ty re­view lane for gas­tric can­cer
Five months af­ter En­her­tu re­ceived twin break­through ther­a­py des­ig­na­tions, As­traZeneca and Dai­ichi Sankyo are one step clos­er to nab­bing an­oth­er ap­proval for their po­ten­tial block­buster drug.
The com­pa­nies an­nounced Wednes­day morn­ing that their bil­lion-dol­lar an­ti­body-drug con­ju­gate has re­ceived pri­or­i­ty re­view for HER2 pos­i­tive metasta­t­ic gas­tric can­cer. Al­ready ap­proved in the US for third-line metasta­t­ic breast can­cer pa­tients that are HER2 pos­i­tive, En­her­tu's gas­tric can­cer PDU­FA date is sched­uled for the first quar­ter of 2021.
Wednes­day's news stems from the pos­i­tive Phase II da­ta that As­traZeneca and Dai­ichi Sankyo pub­lished in NE­JM back in June, the com­pa­nies said. In the 187-per­son tri­al, which ran­dom­ized En­her­tu 2 to 1 against physi­cian's choice, 51% of the pa­tients in the drug arm re­port­ed an ob­jec­tive re­sponse com­pared to 14% in the con­trol. En­her­tu al­so saw longer over­all sur­vival rates, with a me­di­an of 12.5 months as op­posed to 8.4 months.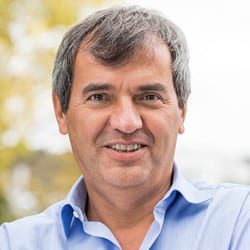 An­toine Yver
An­toine Yver, Dai­ichi Sankyo's glob­al on­col­o­gy chief, not­ed in a state­ment that those re­sults "are un­prece­dent­ed as they rep­re­sent the first time a HER2 di­rect­ed med­i­cine has demon­strat­ed an im­prove­ment in sur­vival fol­low­ing chemother­a­py and HER2 treat­ment in the metasta­t­ic set­tings."
The pri­or­i­ty re­view is just an­oth­er in a string of suc­cess­ful steps for this part­ner­ship. With­in the span of a week in May, En­her­tu picked up BTDs in both gas­tric can­cer and non-small cell lung can­cer, set­ting up two ad­di­tion­al in­di­ca­tions for the HER2-fight­ing drug. That fol­lowed a rapid ap­proval in breast can­cer last De­cem­ber as the FDA OK came just 8 months af­ter As­traZeneca and Dai­ichi Sankyo signed their col­lab­o­ra­tion agree­ment.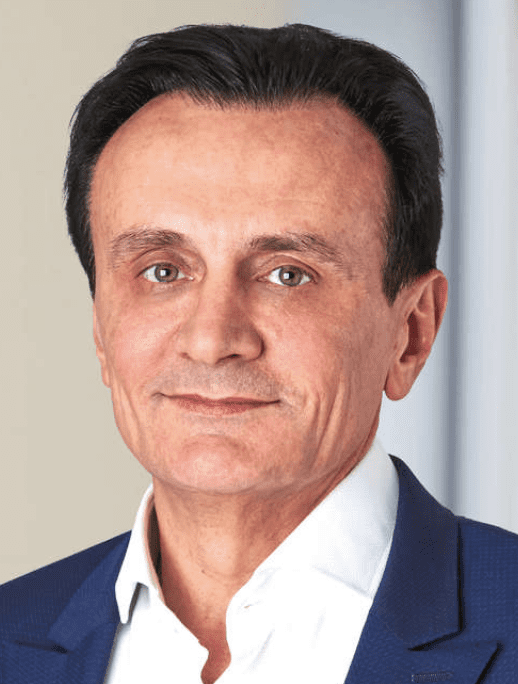 Pas­cal So­ri­ot As­traZeneca
As­traZeneca paid a hefty price at the time, throw­ing close to $7 bil­lion to their part­ners on this drug, in­clud­ing $1.35 bil­lion up­front. The ap­proval came well ahead of sched­ule as well — it had orig­i­nal­ly been sched­uled for some­time in the sec­ond quar­ter of 2020.
En­her­tu now moves even far­ther ahead of a ri­val in Roche's Kad­cy­la, which flopped 5 years ago in a Phase II/III tri­al in sec­ond-line pa­tients. That tri­al ul­ti­mate­ly proved a rea­son for slow­ing sales of the drug, which once held the $2 bil­lion-plus promise that En­her­tu now holds but has on­ly peaked around $1 bil­lion.
Pas­cal So­ri­ot is like­ly ea­ger to put an­oth­er feath­er in his cap with this deal bear­ing more fruit, as he has through­out his tenure tried to beef up As­traZeneca's can­cer di­vi­sion through oth­er pro­grams like Imfinzi and Tagris­so. An­a­lysts pre­dict peak sales can sur­pass $2 bil­lion, and Daichii Sankyo has said in the past it ex­pects to reach the $4.5 bil­lion mark.