Epizyme dis­cards a failed pro­gram for tazeme­to­stat as ex­ecs work to get an FDA hold lift­ed -- shares crater
Epizyme's woes with its lead pro­gram for tazeme­to­stat just got much worse.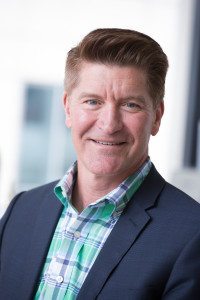 Robert Baze­more
The FDA stepped in and slapped a par­tial hold on their $EPZM lead drug — halt­ing en­roll­ment in clin­i­cal tri­als — close to three months ago af­ter a pe­di­atric pa­tient de­vel­oped a sec­ondary T-cell lym­phoblas­tic lym­phoma. To­day in its Q2 re­port Epizyme added that it is shut­ting down a top-ranked de­vel­op­ment pro­gram for dif­fuse large B-cell lym­phoma, DL­B­CL, af­ter con­clud­ing that it wouldn't suc­ceed.
Their com­ment:
Epizyme has con­duct­ed an in­ter­im as­sess­ment of da­ta from this tri­al and con­clud­ed that the clin­i­cal ac­tiv­i­ty seen in these co­horts is not suf­fi­cient to war­rant fur­ther de­vel­op­ment of tazeme­to­stat in DL­B­CL as a monother­a­py or in com­bi­na­tion with pred­nisolone.
Two oth­er com­bi­na­tion stud­ies for DL­B­CL are con­tin­u­ing.
The bad news was held back in their re­lease un­til Epizyme CEO Robert Baze­more was able to tal­ly the up­beat things hap­pen­ing at the biotech. Re­searchers say they've been work­ing with the FDA on the hold, and ex­pect they are with­in close range of get­ting it lift­ed.
It didn't help. Epizyme shares end­ed the day down 24%.
Epizyme is al­so lin­ing up an ap­pli­ca­tion for tazeme­to­stat for ep­ithe­lioid sar­co­ma, but has had to de­lay it un­til H1 2019 be­cause of the hold. And that won't please their in­vestors, ei­ther.