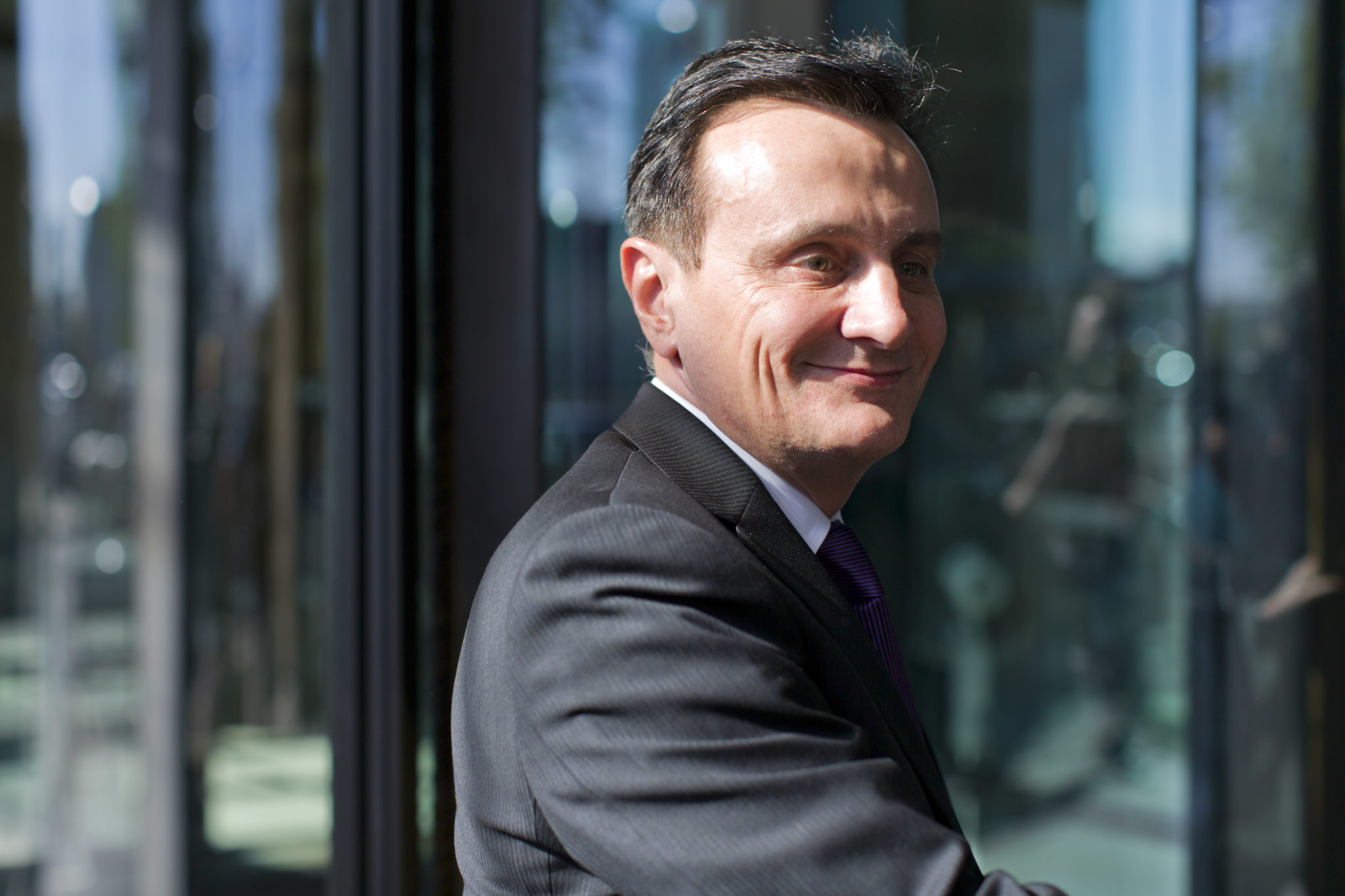 #ES­MO17: As­traZeneca salves sting­ing set­back with a big win in a block­buster seg­ment of the lung can­cer mar­ket
MADRID — Just weeks af­ter As­traZeneca was ham­mered by a round-one fail­ure for its check­point com­bo on non-small cell lung can­cer, the phar­ma gi­ant re­paired some of that dam­age at ES­MO with an im­pres­sive hit for a block­buster mar­ket seg­ment.
Tack­ling stage 3 lung can­cer, As­traZeneca's top ex­ecs turned up in Madrid to un­veil da­ta from their PA­CIF­IC tri­al which re­vealed a pro­gres­sion-free sur­vival ad­van­tage of more than 11 months for a group of pa­tients tak­ing Imfinzi (dur­val­um­ab) over place­bo— 16.8 ver­sus 5.6 months. That rep­re­sents a 48% drop in the risk of pro­gres­sion.
Re­searchers treat­ed pa­tients whose can­cer was in­op­er­a­ble and had not ad­vanced wide­ly in the body fol­low­ing stan­dard chemo ther­a­py in stage 3. That wasn't the big score they have been look­ing for with a com­bo of Imfinzi and treme­li­mum­ab for first-line ther­a­py, but it rep­re­sents a block­buster prize for a com­pa­ny that has been mak­ing some ma­jor ad­vances in on­col­o­gy in re­cent years.
"We're go­ing to be first in half the pool in lung can­cer," As­traZeneca CEO Pas­cal So­ri­ot told a small group of re­porters on Fri­day.
As­traZeneca's shares surged 2% in af­ter-mar­ket trad­ing on Fri­day af­ter the num­bers hit.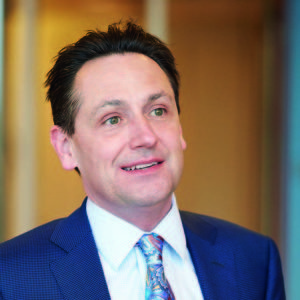 Sean Bo­hen
Stage 3 it­self rep­re­sents a third of NSCLC in­ci­dence, and So­ri­ot with chief med­ical of­fi­cer Sean Bo­hen ex­plained that it po­si­tioned Imfinzi as the lead check­point in the front half of the mar­ket for stages 1 through 3, with a strate­gic ad­van­tage for mov­ing in­to stage 4 cas­es.
So­ri­ot de­murred on giv­ing his own es­ti­mate of what that is worth, stick­ing with the com­pa­ny's ball­park fig­ure of $1 bil­lion-plus. But he al­so cit­ed a mar­ket con­sen­sus that a win in this group could spur sales of more than $2 bil­lion a year.
So­ri­ot added that he felt that look­ing over the mar­ket, As­traZeneca has a wide open shot at seiz­ing the ad­van­tage for two years be­fore a ri­val could come along in that par­tic­u­lar are­na.
The phar­ma gi­ant has al­ready sent in its mar­ket­ing ap­pli­ca­tion on this, with a break­through ther­a­py des­ig­na­tion at the FDA which could be swift­ly act­ed on by reg­u­la­tors who have been quick to wave through new ap­provals for these ap­proved check­points.
"Hav­ing stage 3 to our­selves is re­al­ly crit­i­cal," says So­ri­ot, who need­ed this win. "I think in lung can­cer we can be a leader."
Mer­ck is still out front in the field with its OK for Keytru­da with chemo in front-line lung can­cer, af­ter leapfrog­ging a dam­aged Bris­tol-My­ers Squibb. But the As­traZeneca ad­vance at ES­MO un­der­scores just how much near-term po­ten­tial is still at stake as the lead­ers in the PD-(L)1 field con­tin­ue to jock­ey for top spots in var­i­ous seg­ments of the can­cer mar­ket.
With an OK here, So­ri­ot and Bo­hen un­der­scored that the in­tro­duc­tion of Imfinzi was "prac­tice-chang­ing" — with physi­cians able to sim­ply add it to the stan­dard of care. A new treat­ment op­tion like this should al­so help im­prove ear­li­er screen­ing prac­tices, they said, get­ting to more of the pa­tients be­fore they fall in­to the ad­vanced stage 4 pool, which rep­re­sents the oth­er half the mar­ket, and po­ten­tial­ly tip­ping more of the mar­ket in their fa­vor.
A win here po­si­tions As­traZeneca to stake out more block­buster ter­ri­to­ry in on­col­o­gy af­ter mak­ing sol­id progress in es­tab­lish­ing Lyn­parza and Tagris­so in their re­spec­tive fields. To­geth­er those three drugs rep­re­sents So­ri­ot's com­mit­ment to cre­at­ing a ma­jor can­cer drug fran­chise that will be es­sen­tial for turn­ing around the com­pa­ny af­ter years of wan­ing rev­enue.
As­traZeneca is not out of the woods yet, but things are look­ing up for So­ri­ot this week­end af­ter some bleak set­backs ear­li­er in the year.
From to­day @NE­JM and #ES­MO17
Dur­val­um­ab @As­traZeneca in stage III NSCLC af­ter ChRT pic.twit­ter.com/2eMoU3dw­pE

— Car­los Al­varez (@duemed) Sep­tem­ber 8, 2017